You can pick up a copy of The Art of Sourdough (eCourse) by Victoria Pruett for $19.97 today (Was $47)!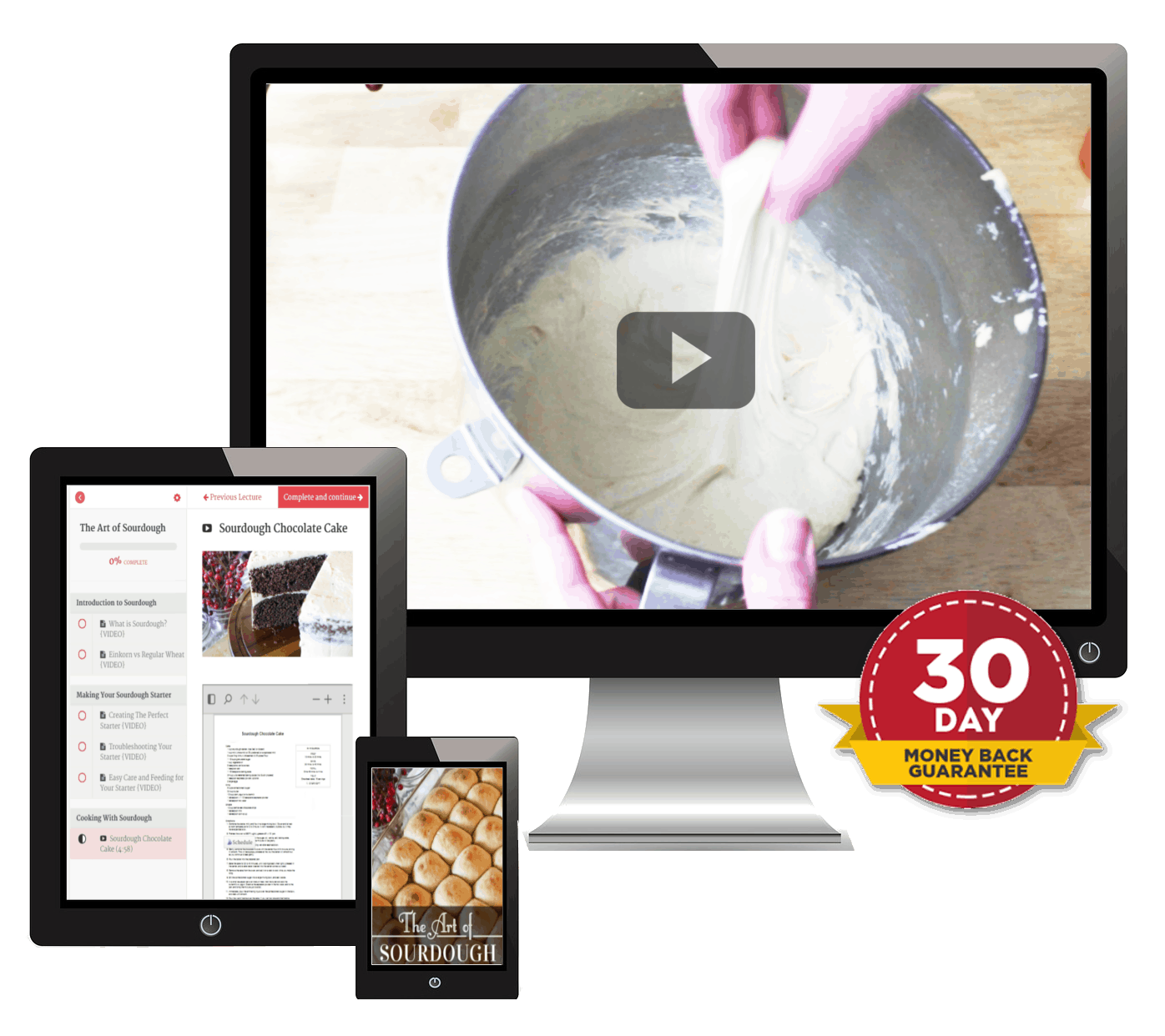 I have been wanting to learn how to make my own sourdough starter for some time now…actually ever since I ruined the one I had gotten from a friend last year.
I am so excited to see that this course is included in the HUGE Gardening & Sustainable Living Bundle that I recently got and have been talking about the last couple days.

The Bundle has SO MUCH in it, I haven't even had a chance to check it all out yet. BUT even if I never use anything else, this one course will be worth every penny.
Just this Sourdough course is regularly priced at $47, so you'll be saving over 50% off when you take advantage of this offer (plus all the other stuff that comes with it, including FREEBIES!).
What Does The Sourdough Course Cover?
With 24 videos and 15 printable PDFs, this course covers a whole lot!
Making starter from scratch.
Troubleshooting your starter and recipes.
How to hibernate your starter if you need a break.
Dehydrating and rehydrating starter
Adjusting for einkorn or other types of wheat flour.
Creating beautifully finished sourdough products such as:
Artisan Bread
Sandwich Bread
Hamburger Buns
Pizza Dough
Cinnamon Rolls
Dinner Rolls
Crackers
Pancakes
Chocolate Cake
Bagels
Donuts
Pie Crust
… and More!
This is just one of the products available in this awesome bundle that you can grab today.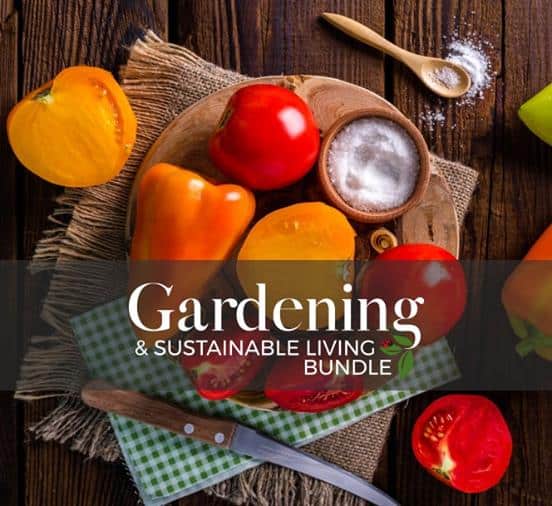 When grab this deal today, you'll also get 6 courses, 21 eBooks, 5 Planners and Printables on everything to do with gardening, homesteading and food preservation.
And as if that weren't already such a great deal, you'll also be able to grab the following bonus freebies.
BONUSES
$15 gift certificate from Strawesome

The world is plagued with plastic debris and toxins in the oceans and water ways, on and in the soil of the land, and in the bodies of animals and humans. It is a major problem. Rather than just give up and "deal with it", Strawesome was born to do something about it. For over 10 years, Strawesome's mission has been to provide the world's most artistic, eco-friendly, and health-conscious drinking straw. Combined with a lifetime warranty and great customer service, there's every reason to join the Strawesome movement and eliminate the need for single-use plastic drinking straws.
Bug Block Stick and Lip Balm ($15 value) from MadeOn Skin

MadeOn Skin Care is a family-run company that specializes in simple, effective, safe skin care. Their flagship product, the Beesilk Hard Lotion Bar, has brought relief to dry, cracked skin to tens of thousands of men, women and children.