This is a great way to give a gift that will continue to give long after the holidays have ended and all the other toys are forgotten about.
When I was looking for gifts for my kids when they were little I always tried to find things that could be fun and secretly educational like these boxes that give your kids the chance to explore the world without leaving home.
There are several different boxes to choose from based on your child's reading level and capabilities.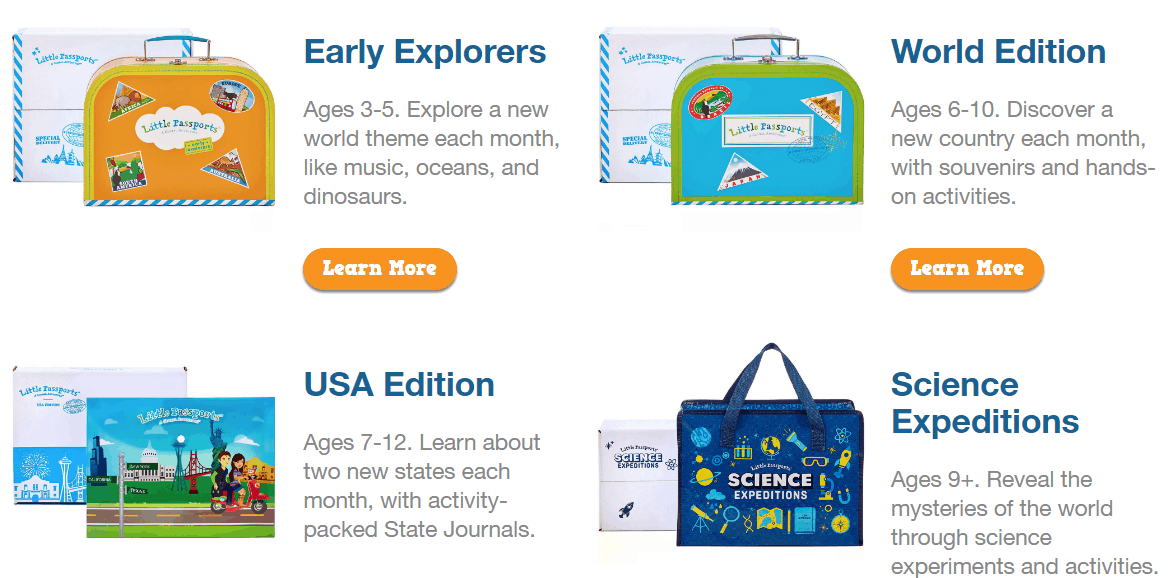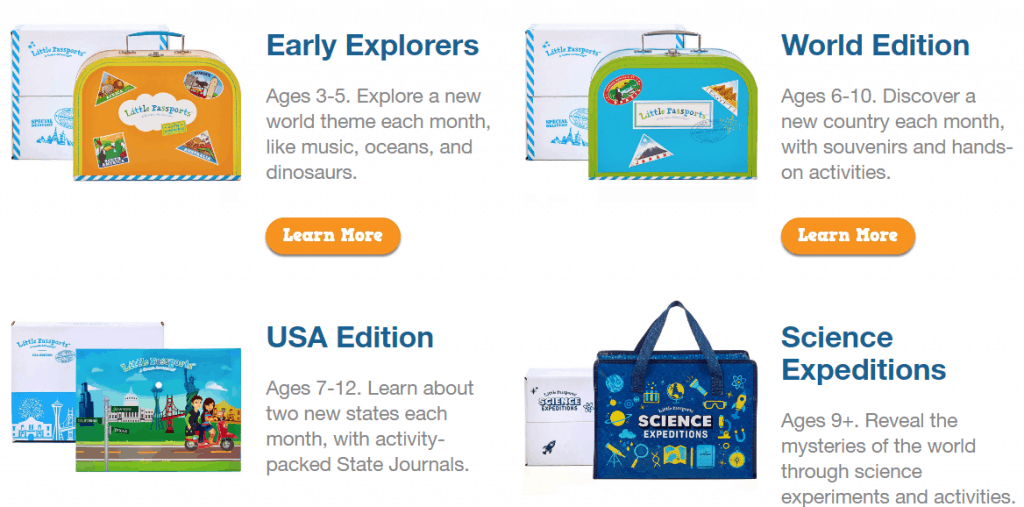 Additionally, for 11/29/16 only, all shop items can be purchased at a 10% discount.
Take advantage of The Little Passports sale today! Use the coupon code SAVE60 at check out to save 60% off TODAY ONLY!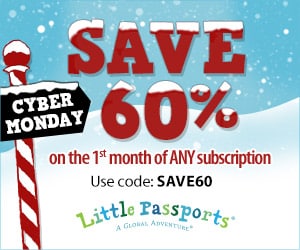 Fine Print: This promotion is valid online only at www.littlepassports.com. To redeem enter code SAVE60 at checkout. 60% discount is valid on new subscriptions only and cannot be combined with any other offers and/or applied retroactively to previously placed orders. Offer applies only to the first month of subscription, excluding shipping and taxes. SAVE60 offer not valid on non-subscription items. 10% discount on individual gift items applies only to non-subscription products, and excludes shipping and taxes. Discount is applied automatically at checkout. Offer valid through November 29, 2016 at 11:59PM EST.