This Backyard Discovery Timberlake Cedar Wooden Playhouse is on sale for $114.99 (Was $199.99).
The Backyard Discovery Timberlake cedar wooden playhouse is fun for the whole family.
It will look excellent in any outdoor space and has wide windows that allow plenty of natural sunlight and breezes in. Its front is adorned with flowerpot holders and a cute half-door for simple, yet elegant style that may even become a centerpiece of your yard.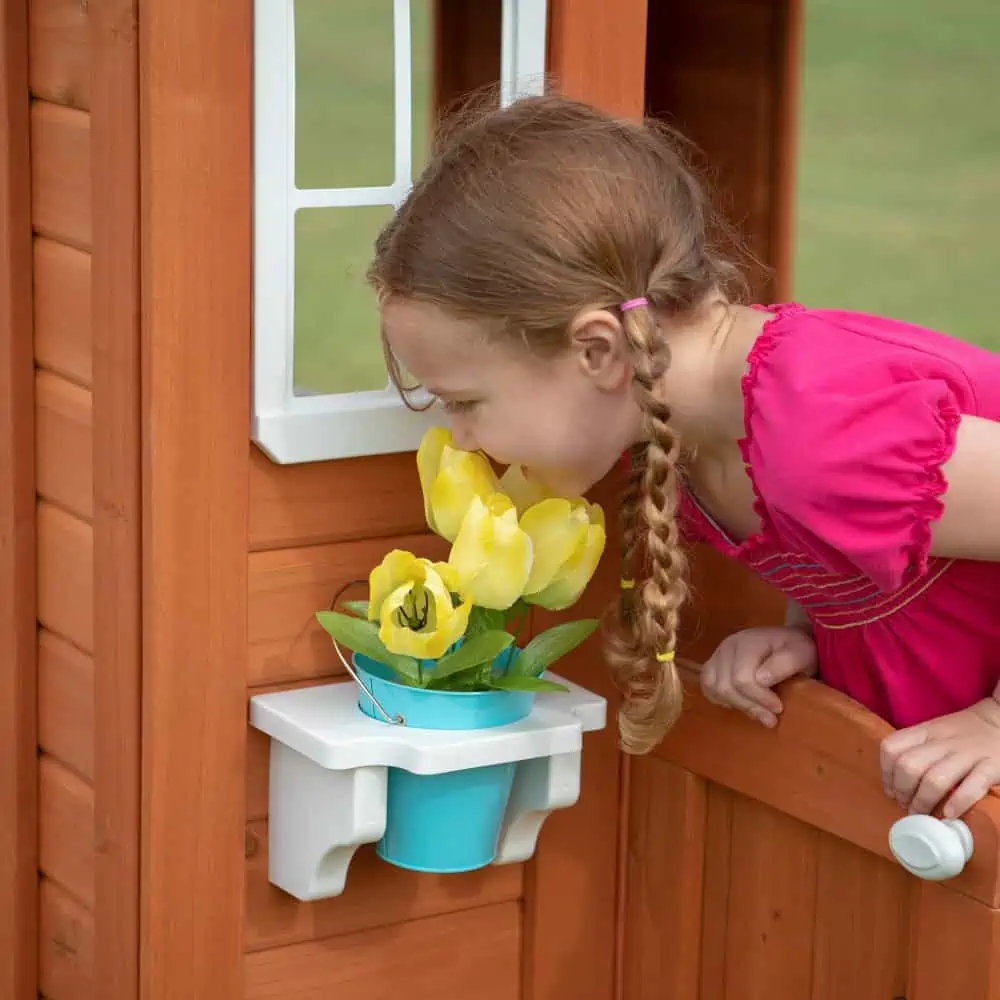 On one side of this Backyard Discovery playhouse there is a snack window for serving up cool drinks on a summer day and all kinds of other play.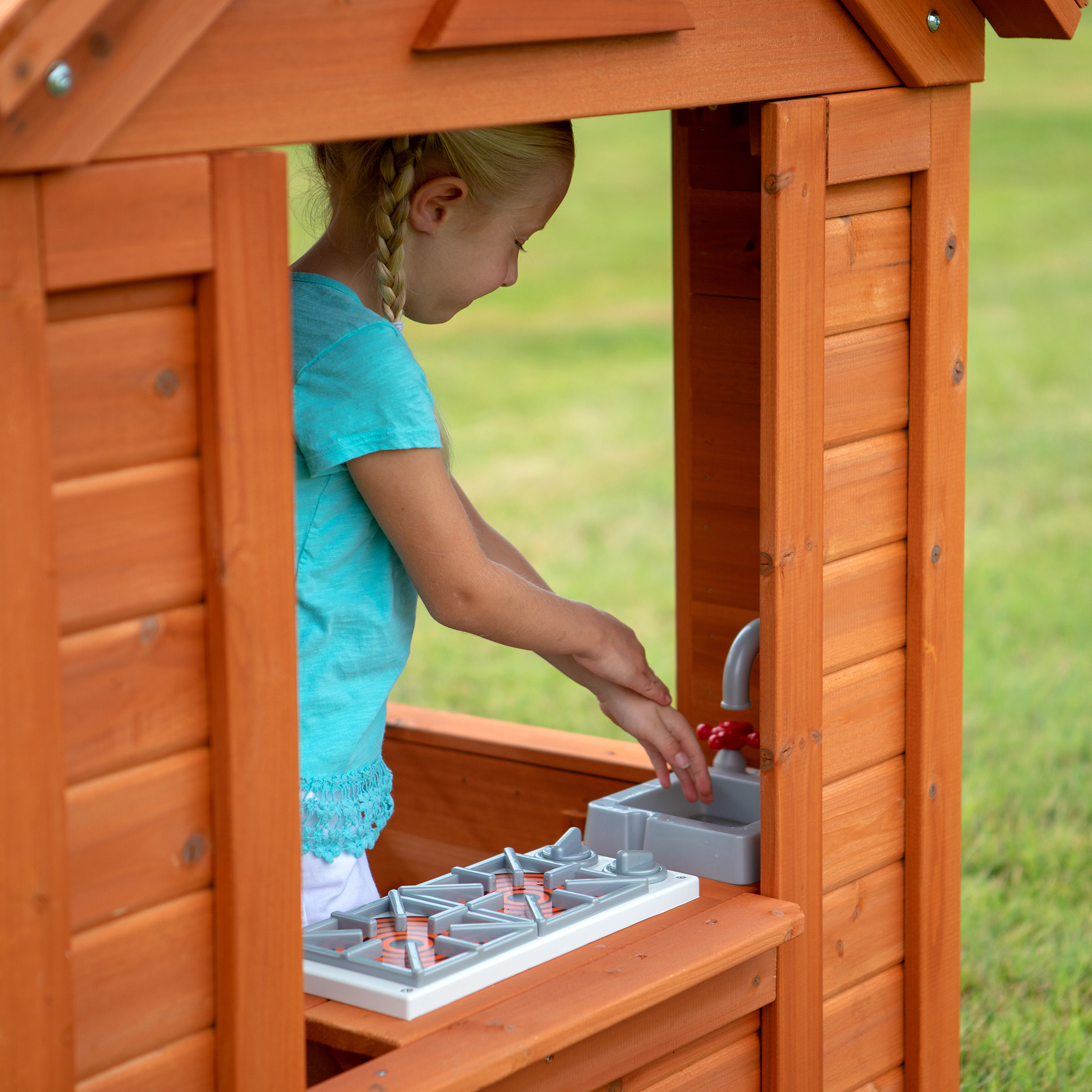 Inside are fun accessories, including a play sink, stove and cordless phone that they can use to play house.
Best of all, the Timberlake children's wooden playhouse assembles in less than an hour with the help of an adult.
Looking for more Black Friday Deals?
You can go here to find all of the best online Black Friday Deals as we live blog them all week long!
Also, be sure to sign up for our Hot Deals newsletter and join our Facebook Shopping group so that you don't miss out on any of the hottest, time-sensitive deals as soon as they go live throughout the rest of the holiday season!