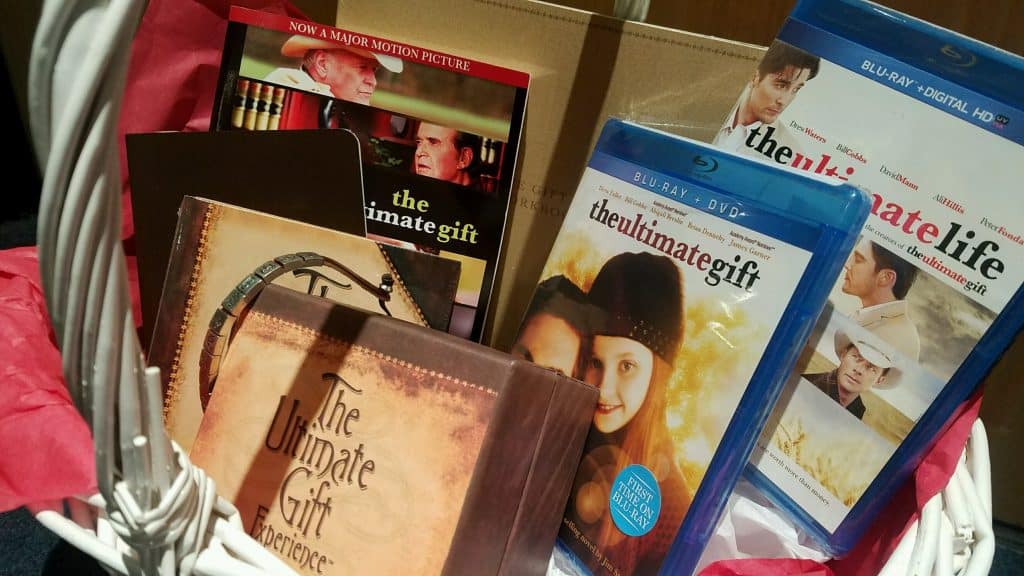 It seems to be harder and harder these days to find good quality movies that are safe enough to watch with the entire family.
I know that one of our favorite things to do as a family is make some yummy snacks and grab all our favorite pillows and blankets to snuggle with while we watch a great movie. Preferably the kind of movie that will generate conversation about the deep meaning of life topics.
This is a great way to find out what your kids are thinking about life as well as share your values with them too.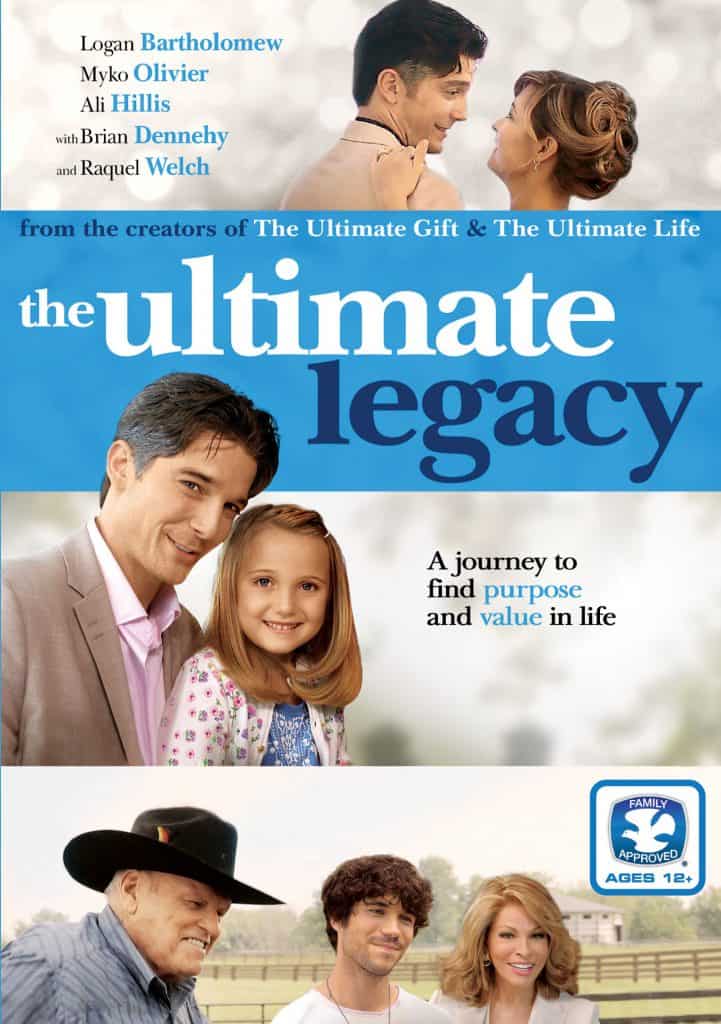 All-Star Cast Returns For Third Installment Of Film Trilogy Inspired By Best-Selling "Ultimate Gift" Book Series
The grand journey towards a purposeful life continues in the captivating new film, THE ULTIMATE LEGACY. The beloved film franchise based on acclaimed author and motivational speaker Jim Stovall's best-selling "Ultimate Gift" book series, THE ULTIMATE LEGACY follows the worldwide hits The Ultimate Gift and The Ultimate Life.
THE ULTIMATE LEGACY continues the journey of character Jason Stevens, as he learns firsthand the value of teaching. Jason must provide guidance to a self-absorbed young man, Joey Anderson, who is forced to run his family's bed-and-breakfast for a year before earning his inheritance in his late grandmother's will.
As part of Joey's journey to purpose, he is challenged to grow a conscience and learn to appreciate hard work, forgiveness, generosity and the enduring value of family and friends.
Carrying a powerful message of hard work, generosity and family values, THE ULTIMATE LEGACY was hailed as "an inspiring film" by The Dove Foundation, and was awarded the "Family Approved" seal for children ages 12 and above.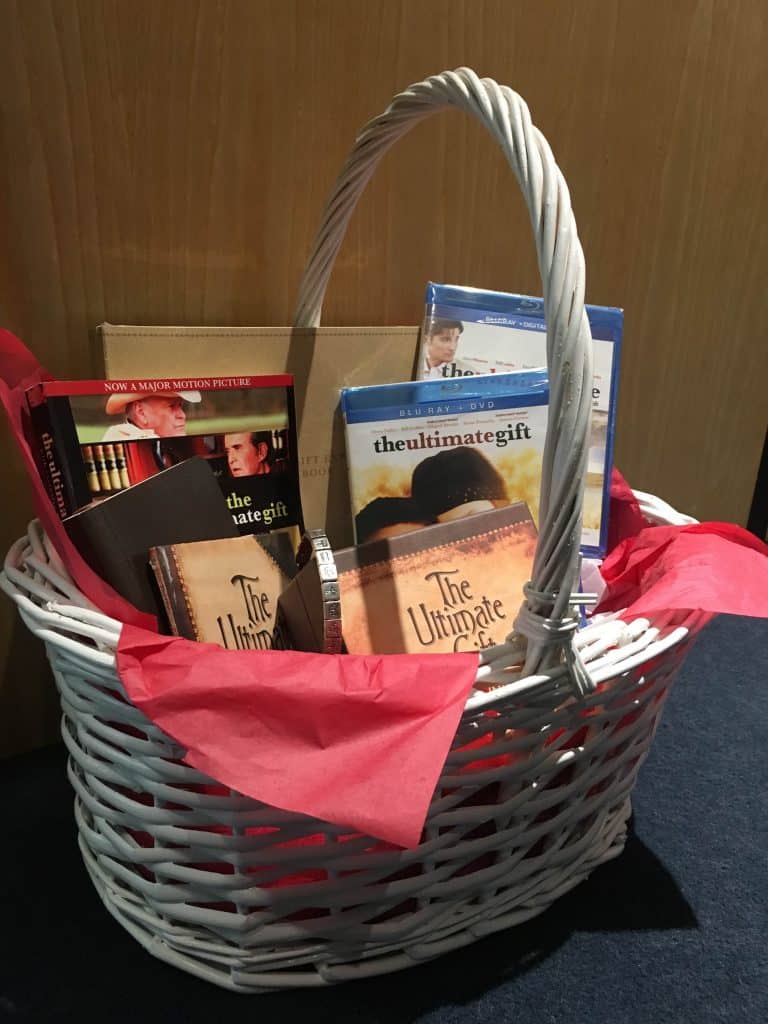 Today I am giving one lucky Saving Dollars and Sense reader a chance to win this basket filled with all three of the movies in the Ultimate Legacy Collection along with some other fun things as well.
How to enter to win:
Just leave me a comment sharing why you would want to win in the comments below.
The Ultimate Legacy
The Gift of a Legacy: A Novel
Ultimate Legacy – Original Motion Picture Soundtrack
The Ultimate Legacy: From the Creators of The Ultimate Gift and The Ultimate Life
Gp&
Giveaway is open to all legal residents of the US and ends at midnight on January 13th.