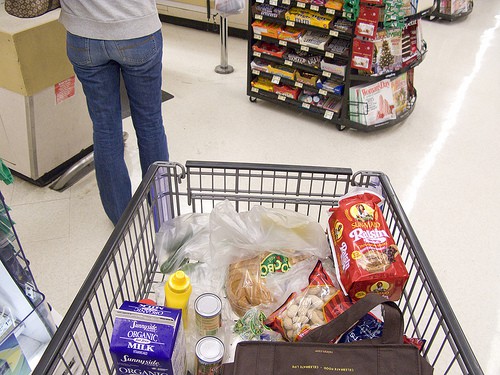 We always celebrate Christmas with my side of the family during the first week of January. This means that I did not go grocery shopping last week other than to pick up creamer, milk, and bread.
I am glad to have a couple weeks off from couponing so I can reevaluate my situation.
I have to confess that while I whole heartedly believe in couponing I slacked A LOT in this area during the second half of last year.
The one thing that contributed to my nonchalant attitude towards coupons was that my system was not working.
When I began my Extreme Couponing ways I used a very simple system that worked so well for me.
Then somewhere along my couponing journey I thought maybe my system was inferior and I should try something new. So I decided to get a bunch of baseball card sleeves and a binder and make a coupon binder. Surely this would look much more normal in the store and my teens might be a little less embarrassed to be seen with me.
However I didn't realize that just because the coupon binder looks like THE perfect system for someone else doesn't mean it will be perfect for me.
So after a year of allowing my coupons to do nothing more than pile up and create a hot spot mess I am returning to the method that works for me!
I am spending today remaking my coupon box. I'll share picture and instructions some time next week for those who want to try this system.
Those of you who are old pros at couponing, which system do you use and what do you love about it?