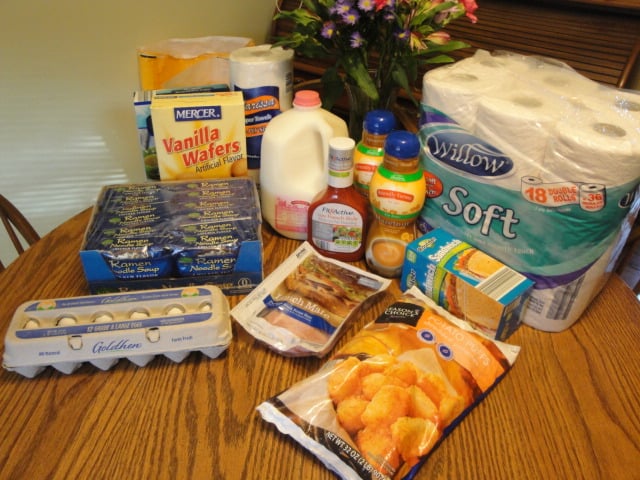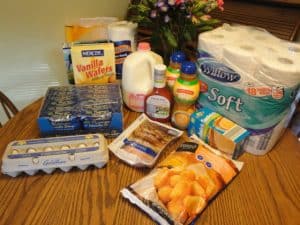 I didn't really need very much this week so I decided to just hit Aldi's and my favorite fruit market to pick up a few things.
As of the writing of this post, I have yet to go to the fruit market. I will update this post after I get back, later this evening. Here's what I grabbed from Aldi's.
~ Aldis ~
1 Dozen Eggs
1 Package of Chicken Ramen Noodles
1 Package of 18 Roll Bath Tissue
1 Roll Paper Towel
1 Package of Tater Tots
1 Gallon Skim Milk
1 Package Black Forest Deli Ham
1 Box of Sandwich Bags
1 Box of Vanilla Wafers
2 Bottles of Hazelnut Creamer
1 Package Frozen Fish Fillets
1 Bottle Light French Salad Dressing
TOTAL $29.16
It was kind of nice to take a break from Meijer & Kroger this week. I like when I already have enough in the house that I don't need to go to the larger grocery stores.