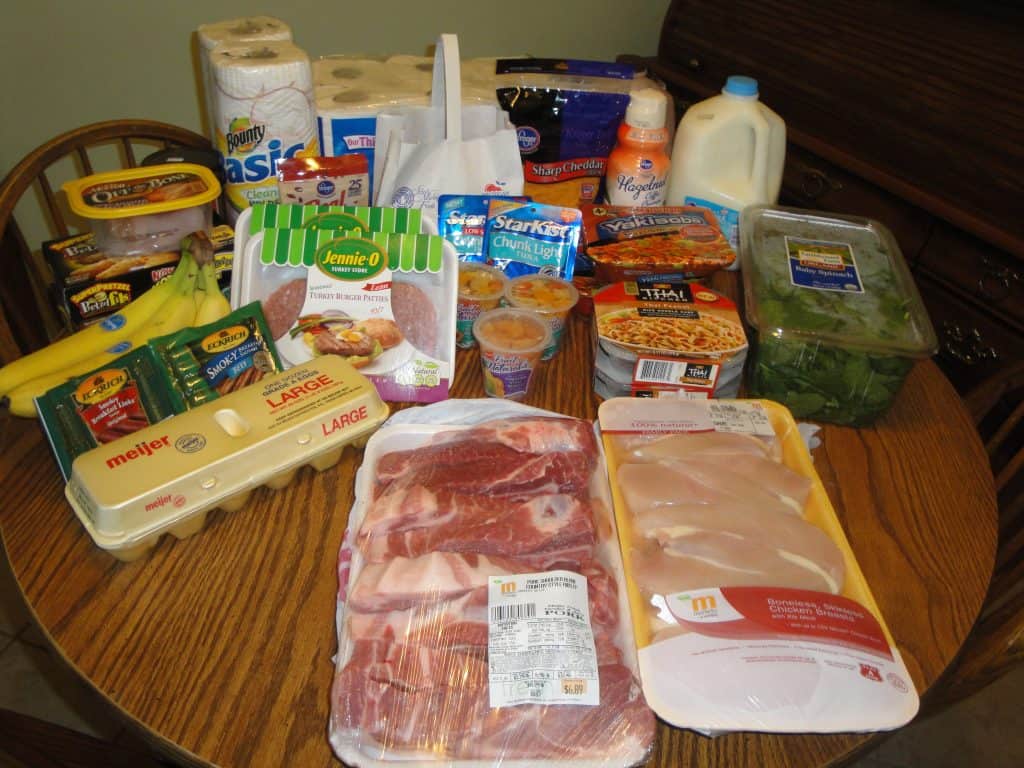 I made my rounds this week to Kroger, Meijer, and Oak Ridge to get the best deals at each store.
The key to being able to shop at multiple store is to not stray from your list.
This takes a lot of discipline. I try very hard only to stray when I find a markdown sale on produce, dairy or meats. If it isn't on the list we probably don't need it. Or it can wait 7 days until it's grocery day again.
Here's how I did this week:
~ Meijer ~
Bananas
2 Starkist Tuna Pouches
1 Package of Western Ribs
1 Package Bone/Skinless Chicken Breast
1 Bag of Apples
1 Dozen Eggs
2 Boxes of Soft Pretzel Snacks
1 Container of Baby Spinach
1 Package of Toilet Paper
TOTAL $31.85
Total Savings $11.50
~ Kroger ~
1 Gallon Skim Milk
1 Gallon Chocolate Milk
2 Packages of Yakisoba Meals
2 Thai Kit Meals
1 Package of Kroger Bacon Bits
1 Bag of Shredded Cheddar Cheese
1 Canister of Coffee
1 Bottle Hazelnut Creamer
TOTAL $15.49
Total Savings $9.57
~ Oak Ridge ~
2 Packages of Jenni O Turkey Burgers
2 Packages of Eckrich Smoky Links
1 Container of John Morrell Turkey Breast
2 Rolls of Bounty
3 Containers of Fruit Naturals
TOTAL $6.11
Total Savings $ 9.54
I spent a total of $53.45 and saved a total of $30.61 . That's a great start to my $200 budget for the month of October!