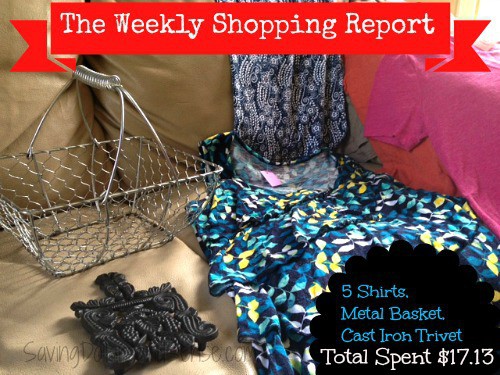 This week I am happy to report that I spent a total of $17.13!
I spent and stocked up on so much last week that I just skipped the grocery and drugstores this week.
I had the chance to go thrifting with Jolyn from Bargains to Bounty and a few other people today and had a great time.  I didn't really find a ton of stuff to buy, but I absolutely LOVE what I did get!
When we moved into this new house we had to get a new gas stove.  After several months of using it, I can say I'm finally getting the hang of it's quirks.  I've always had an electric stove and there is a bit of an adjustment going to a gas stove after 12 years on an electric one.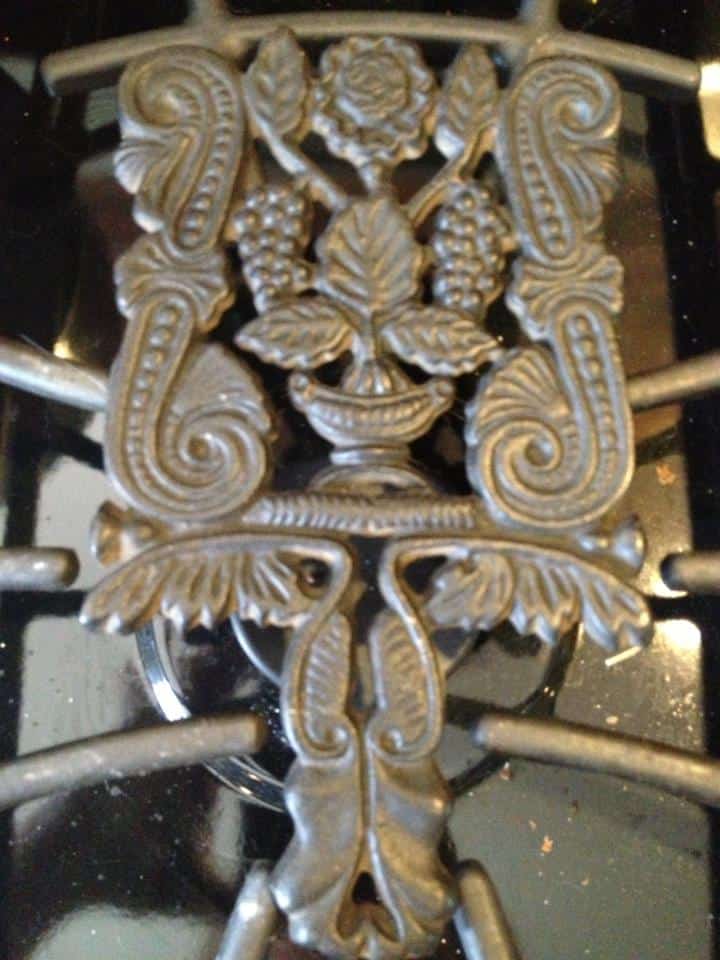 The only thing I really dislike about my stove is the fact that I have nowhere to set a spoon or spatula when I am cooking because there are no flat surfaces.  I've been on the lookout for some way to solve this problem and finally found it today for only $5.99!
Now it has a nice home on my stove and I am a happy lady!
I also found a couple nice t-shirts which I really like.  I've been needing to pick up a couple, and each of them were under $2.
My other big score was a cute little metal basket that I am planning to put in my pantry to store potatoes or onions in.
But I have to say my favorite part was just sitting with the other ladies and enjoying a nice lunch at Panera together!
Salvation Army #1 
Metal Basket $2.99
Cast Iron Triver $5.99
TOTAL $9.52
Value World
Pink Old Navy T-shirt $1.80
Orange Sonoma T-shirt $1.80
Brown Gap T-shirt $1.60
TOTAL $5.51
Salvation Army #2
Blue & White tank top $.99
Ruffled tank top $.99
TOTAL $2.10
I was pretty happy with my finds, and hope to try thrifting again soon!