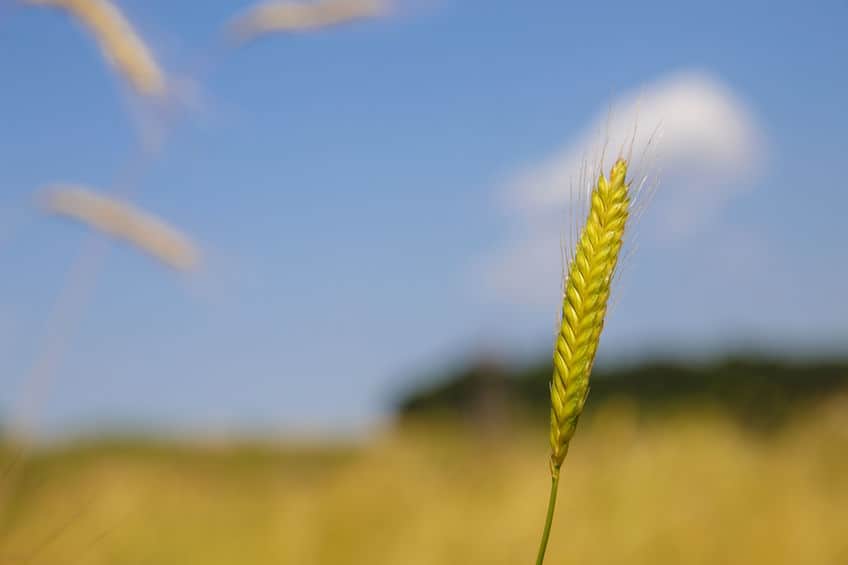 I started to hear about Einkorn a little over a year ago and have been fascinated by it ever since then.
Ever since the rise of gluten intolerance in so many people including my own family, I have looked for alternatives and thanks to Einkorn, I have found a perfect replacement for my family.
We are not Celiac, so we can eat all forms of wheat, but in the last several years we have noticed that we cannot tolerate the same things we once could. Because there is no way I would ever get rid of my beloved bread, I knew I needed to find an option that everyone would love and I have found it!
Einkorn is the grain that has been used since the beginning of time. It is called the original staff-of-life grain and highly nutritional, unhybridized and low in gluten!
Einkorn has 14 chromosomes, whereas modern wheat has 42 chromosomes which changes the gluten structure. Einkorn is considered more nutritious than modern wheat, based on the higher level of protein, essential fatty acids, phosphorous, potassium, pyridoxine, and beta-carotene.
After learning this, I am no longer surprised by the rising number of people who are gluten intolerant.
When compared to other highly modified wheat products that can be found on grocery store shelves today, einkorn is much more compatible with the human body making it super easy to digest due to its unhybridized makeup.
Einkorn wheat is easier to digest, so nutrients are better absorbed, thus promoting the proper functions of the digestive system.

I have decided to replace all other baking flours with Young Living Einkorn flour because it is so easy to do and I want all of the health benefits that come from being intentional about the food choices we make.
You can easily substitute einkorn flour in any recipe calling for all-purpose or wheat flours. Here are some tips to keep in mind as you transition to einkorn flour.
In standard muffin, pancake, cake or cookie recipes, you may want to reduce liquid by as much as 20%.
In standard cake recipes, try adding an extra egg white to the batter to keep your cake light and fluffy. Also, beat batter less and at a slower speed.
When baking bread, keep in mind that einkorn flour absorbs liquid more than other flours and the dough is often wetter and stickier. Resist the urge to add more flour to the mixture. Avoid over kneading the dough.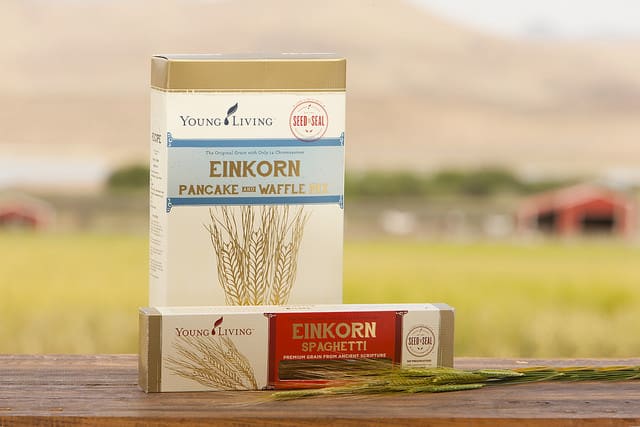 Young Living recently began offering Einkorn Flour along with their Einkorn Pancake/Waffle Mix and Spaghetti and I can honestly tell you that I will continue to replace things in my pantry with einkorn products are they become available to me.
I learned last week that there are plans for 143 more Einkorn products coming soon! If you think you might buy more than once, you might want to take a look at how to get a wholesale membership that will save you 24% off all purchases!
Some Einkorn Recipes To Try: