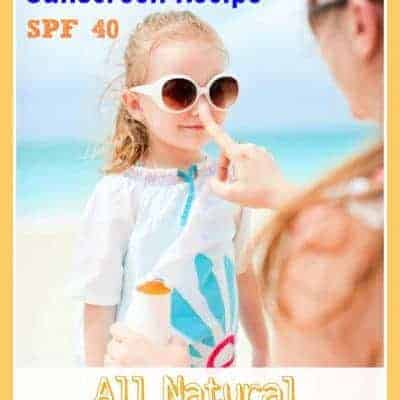 Print
Homemade Beach Cream Recipe
Homemade all natural Beach Cream .
Add 1/4 Cup of Coconut Oil to a bowl and whip it until it's nice and creamy.

Stir in Zinc Oxide.

Add 20 drops of Carrot Seed Essential Oil and mix well.

Mix in as much lavender oil (8-10 drops) as necessary to cover the smell of the Carrot Oil.

Apply to skin as needed. Reapply after swimming or sweating.

Store in a cool, dry place. The refrigerator is a great place to keep it.