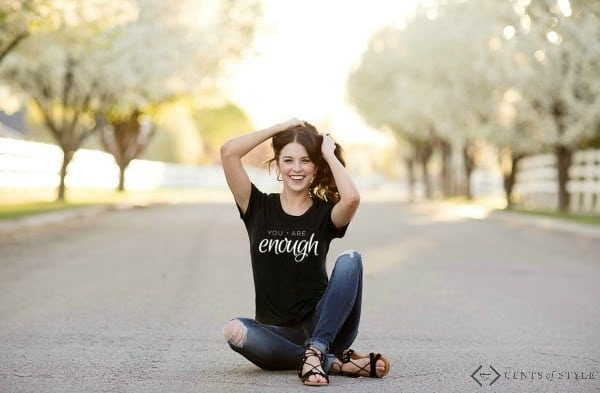 Over the last few weeks, I feel like this is a message that I need to grab onto more than ever and I am willing to guess that I am not the only one!
I've spent far too much time comparing myself to others or placing way too much pressure on myself to be someone that I am not. Learning that I am enough just as I am today has brought such a feeling of freedom to me.
Today these t-shirts are on sale and I knew I needed one and also that someone else might need one too!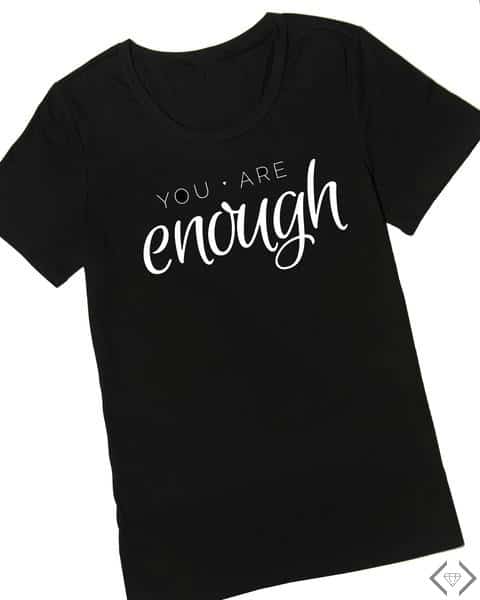 Just use the coupon code is ENOUGH1 and it will make each tee $15.95 + FREE SHIPPING in the cart. The coupon code is valid 9/7/16 – 9/14/16.
You are enough.
What a powerful statement. In a world that is constantly telling you that you need to do more, be more, it is an amazing thing to know that you don't need to be anything more than yourself. You are enough.
Let this empowering women's graphic tee be a reminder to you of that truth and let it help you share this message with others.