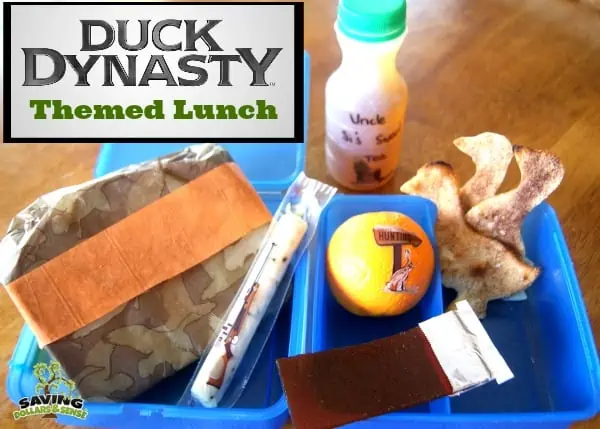 This lunch made my son "Happy, Happy, Happy!" Duck Dynasty is a family affair around our house.
As in don't call on Wednesday nights we all piled up on the couch having our quality time with Uncle Si and the rest of the Duck Commanders.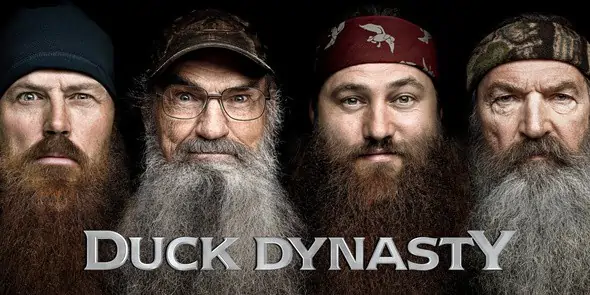 I found this awesome pack of Duck Dynasty tissue paper at Walmart for around a $1.50, I only used a very small piece to wrap a sandwich in, not a worry about waste, it can be used for birthdays, Christmas, and Father's day.
I also picked up these hunting stickers for less than $1.00 at Walmart to decorate more food items, like the orange and cheese stick.
I took a fruit strip and added a little craftily trimmed aluminum foil for a shotgun shell.
I had the duck cookie cutter from a farm set, but I will be adding this one that looks like a decoy to our collection.
I used the duck cutter to make sweet chips from a white tortilla that I buttered and sprinkled with cinnamon and sugar and toasted in my toaster oven, you could do a big batch in your conventional oven as well.
This is a favorite way of mine to use up the 1 or 2 tortillas that are left over after a Mexican dinner.
Finally, you can't have a Duck Dynasty lunch with Uncle Si's tea can you?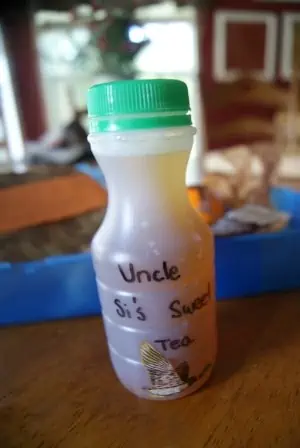 I recycle everything I can and these were left over from a 6 pack of juice I had picked up at Dollar Tree. They are great because they are easy to decorate for any theme. I just used my trusty sharpie to label.
This is a fun lunch, and that's a fact jack!!
NOTE: Most schools will not appreciate the rifle sticker on the cheese stick. If your sending this lunch to school with your child I suggest using a different sticker to decorate the cheese stick.
Check out these other Back to School Lunch Ideas!