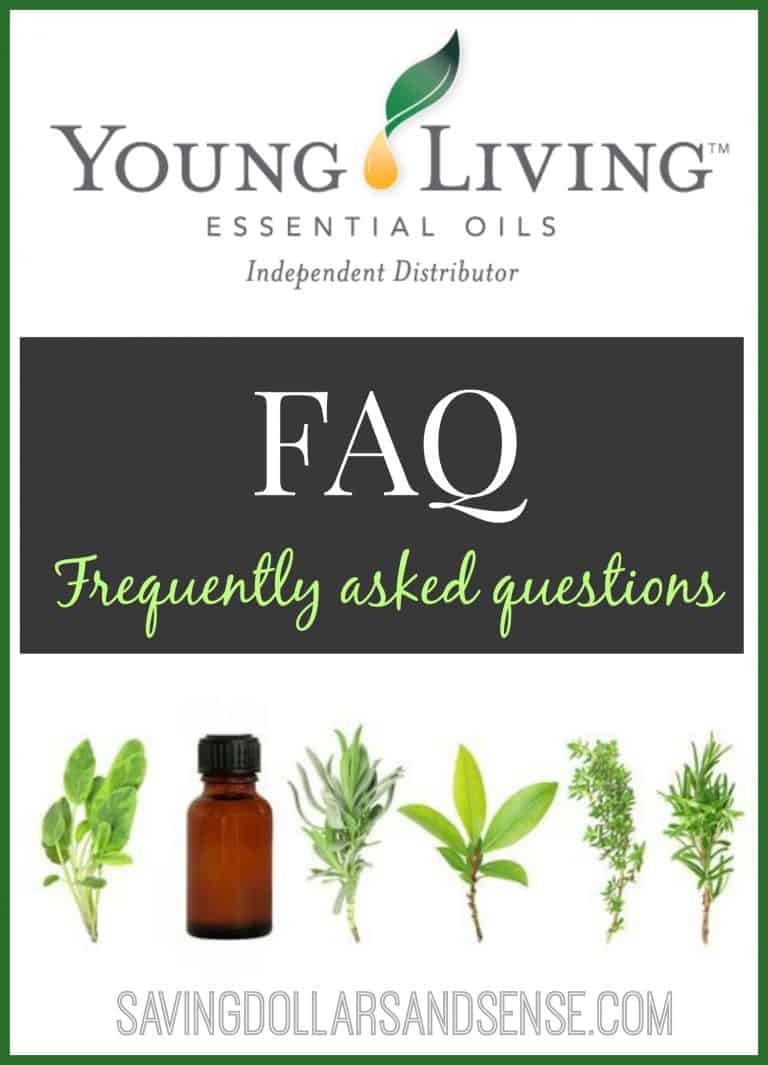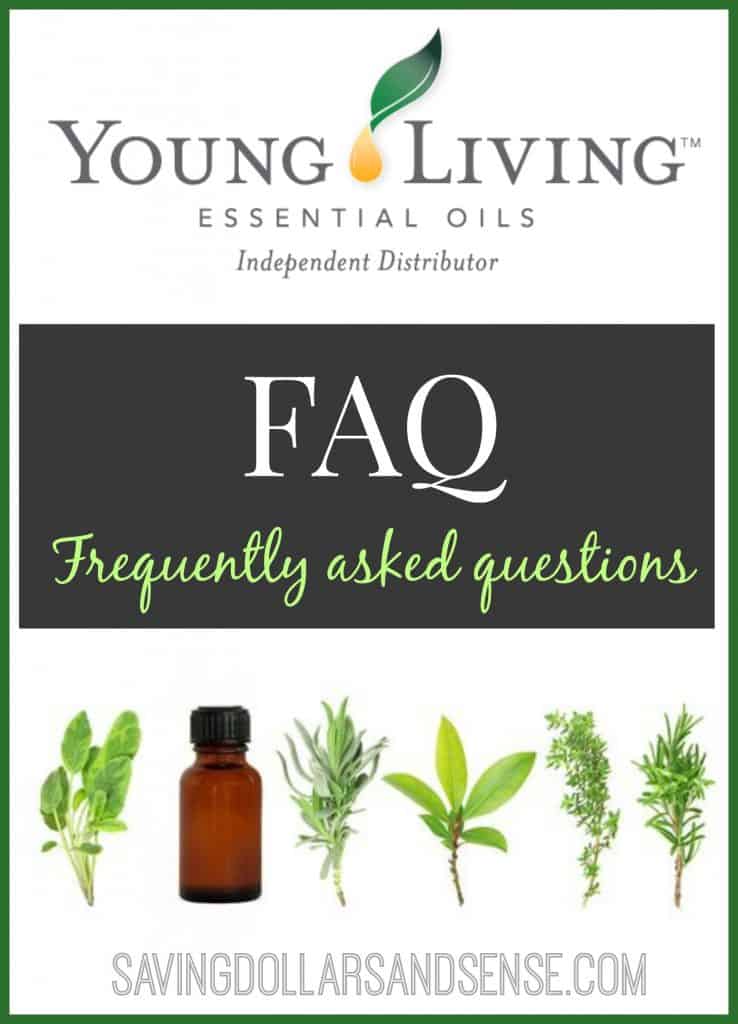 When I first started out with Young Living I had a TON of questions!
I have created this page to hopefully answer all your Young Living Essential Oils questions.
I will be updating this Young Living FAQ Page regularly, so if you have a question and don't see the answer below, please leave me a comment to let me know and I will make sure to get it added.
First you may be wondering how I went from a total skeptic to Jumping on the Essential Oils Bandwagon?
Young Living Essential Oils Frequently Asked Questions:
What are Essential Rewards and how do they work?
What's the Difference Between a Retail Customer and Wholesale Distributor?
How to Place a Young Living Essential Oils Order After I've Signed up?
Where can I find Young Living Recipes?
Business Resources 
Young Living Glossary of Terms
How do I find my Young Living Page? Once you start using your Essential Oils, your friends might notice and want to know how they can get them too. Knowing how to create a custom link that you can share with your friends that will take them to your personal sign up page will be very helpful.
Check out my collection of Young Living Recipes?