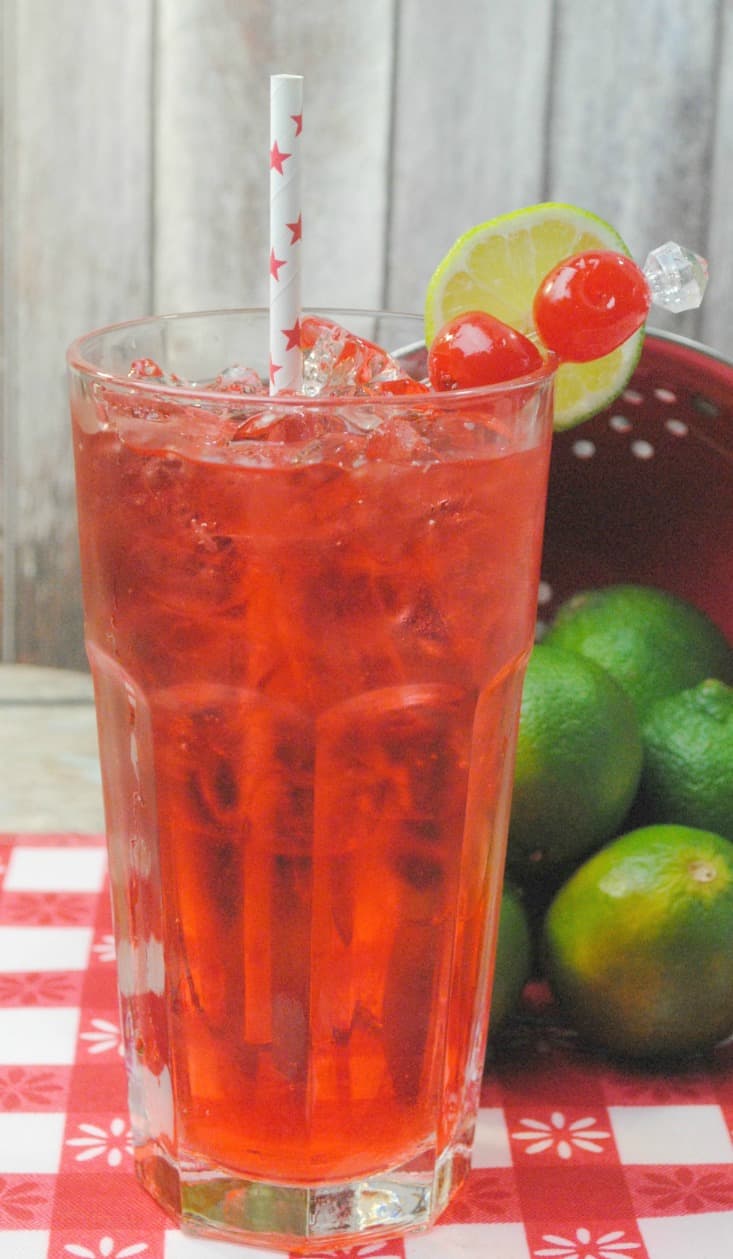 I absolutely LOVE Sonic Limeade and will stop for one every chance I get.
Unfortunately since moving to our new house a few years ago, there are no locations near me.
So I had to come up with a Copycat Sonic Limeade Recipe that I can make at home and this one is just about perfect! This recipe makes enough for a gallon pitcher.
Ingredients
3/4 of a liter Sprite
1/2 Cup of Grenadine
1 Cup of fresh lime lime juice (about 5 limes)
Ice (crushed to be more authentic)
Maraschino cherries (10 in the pitcher)
Lime wedges (2 limes)
Directions
Fill a pitcher with ice.
Add the juice from 5 limes with seeds removed.
Add Sprite, grenadine and lime juice to the pitcher.
Cut your limes into wedges add to your pitcher.
Stir to mix well.
Add several cherries (about 10 cherries)
Fill a glass and ENJOY!