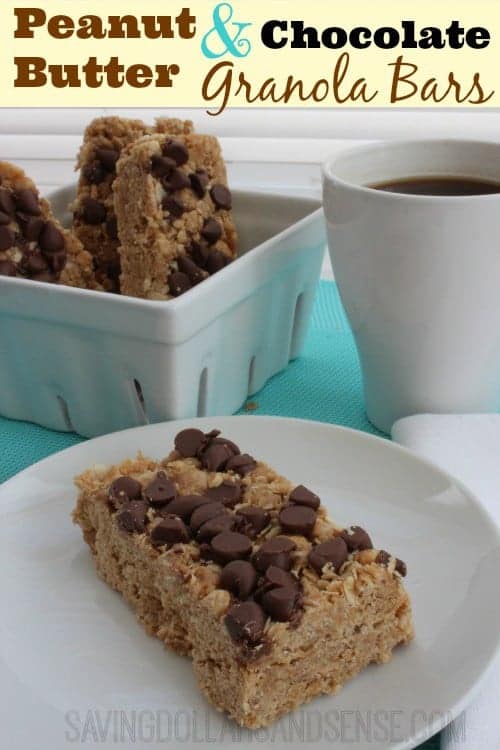 This Peanut Butter Granola Bars includes just the right amount of chocolate goodness!
These are great to have on hand for a yummy treat, and they are perfect to stick in your purse as you are heading out the door for an on the go snack.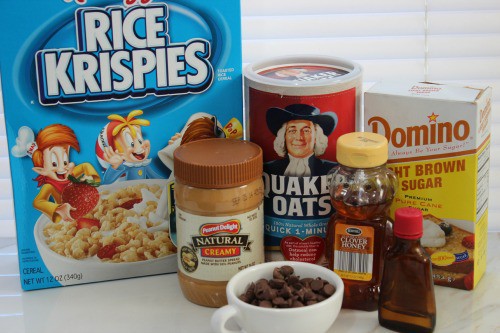 INGREDIENTS
2 cups quick oats
2 cups Rice Krispies cereal
1 cup creamy peanut butter
1/2 cup Peanuts
1/4 cup Chocolate Chips
1/2 cup honey
1/4 cup brown sugar
1/2 tsp vanilla extract
DIRECTIONS
Line 8×8″ pan with parchment paper leaving excess on each side for lifting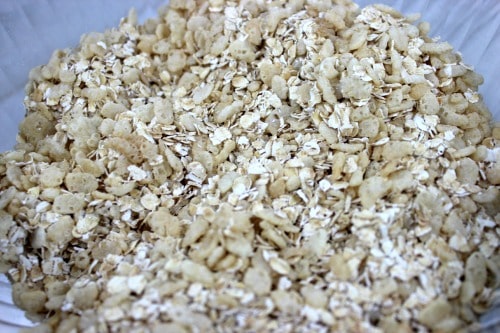 Combine oats, peanuts and Rice Krispies in a large bowl and mix well. Set aside.
Combine peanut butter, honey, and brown sugar.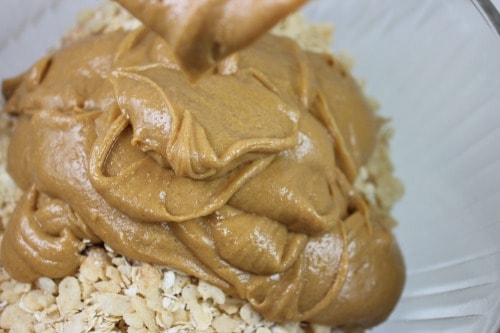 Microwave on high for 1 minute, remove and stir.
Microwave for another minute. Stir in vanilla and stir 30 seconds.
Pour microwaved mixture over dry mixture and incorporate evenly.
Pour into prepared pan. Press down to form an even layer.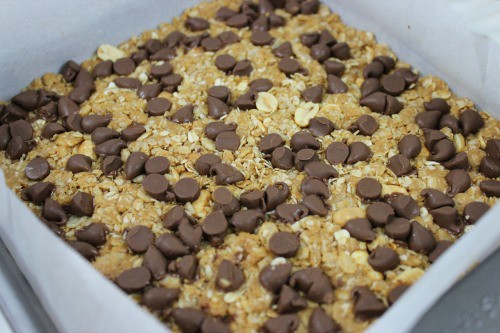 Sprinkle chocolate chips evenly over top.
Refrigerate for 30 minutes.
Remove from pan using parchment paper and cut into squares.