I was trying to think of a Easter Basket Idea to send to my son in the military this year that he would find useful.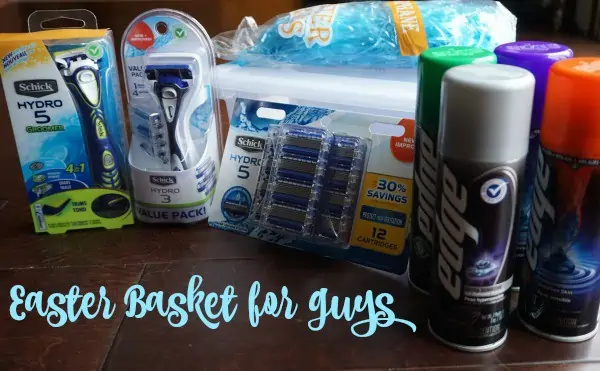 My first thoughts were that I want to send him something practical because he really doesn't have a lot of space for too much. Also I wanted to help him by sending something he would otherwise have to buy for himself.
After a little thinking I knew I wanted to give him a basket of shaving products since he must always keep a very close shave. I know his favorite brand has always been the Schick Hydro® Razors which is why I knew those were the right ones for his gift.
So I headed to Meijer since I know they always carry a nice selection of products and I wanted to get some different things to fill his basket.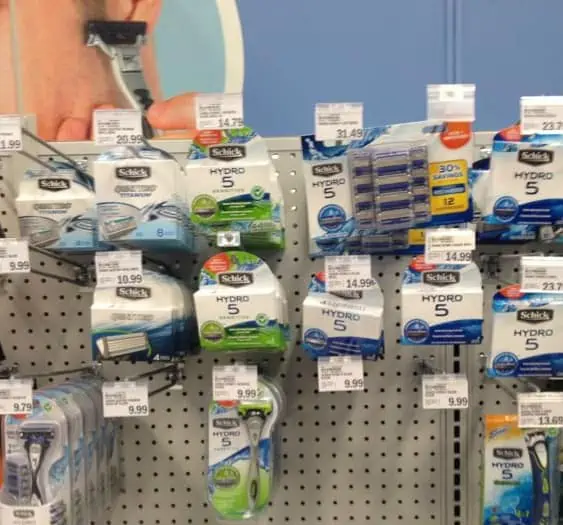 When I heard that you can save up to $11 via mPerks on the NEW Schick Hydro® Razors at Meijer it sealed the deal for me!
Sign up for the mPerks Digital Coupons and Rewards program before you head out and take advantage of this offer before it expires on 3/12/16.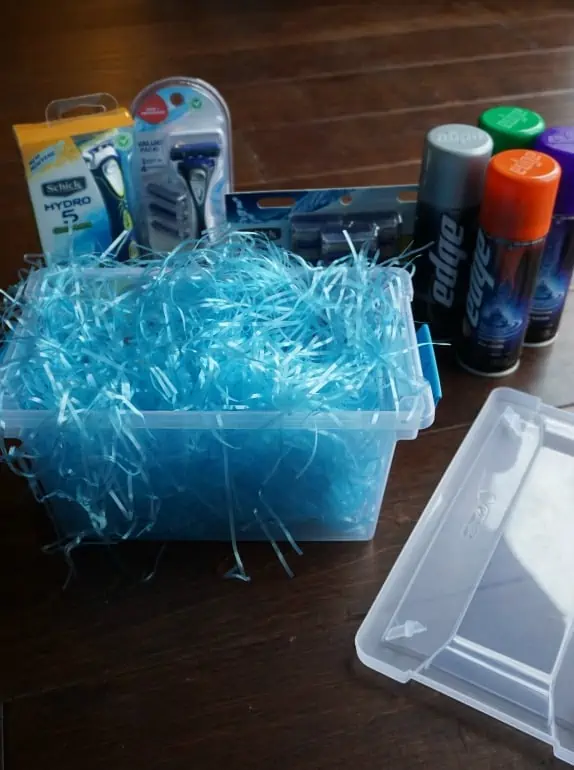 I feel great sending this to my son and I know he will get a lot of use from it as well.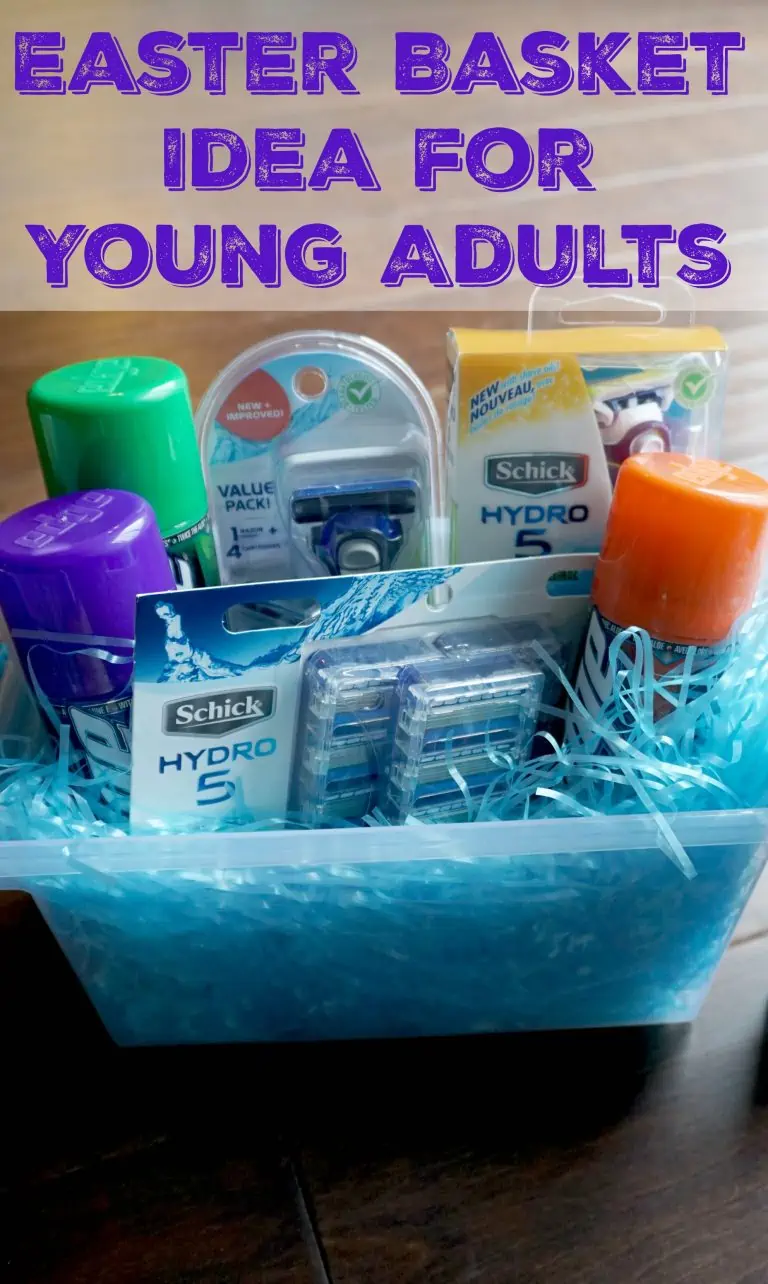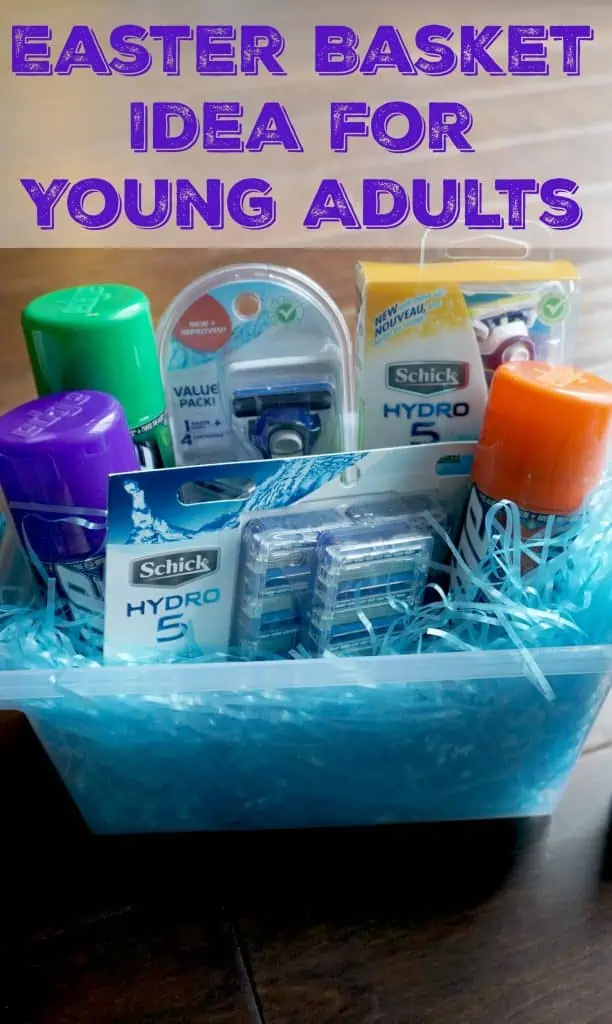 The NEW Schick Hydro® Razors now have:
Improved Glide – 80% more lubricant surface area for gel extrusion with new recessed micro-slits
Improved Safety – reduced blade spans minimize skin bulge between blades. Hydro gel now moisturizes your skin for up to 2 hours after your shave
Improved Comfort – hydrating gel reservoir reduces friction by 40% vs. lube strips. New larger guard bar design for increased skin stretch
The Schick® Line includes Hydro 5, Hydro 5 Sensitive, Hydro cartridge refills, Edge Shave Gel. Basically everything I need to make a basket I know he will appreciate receiving!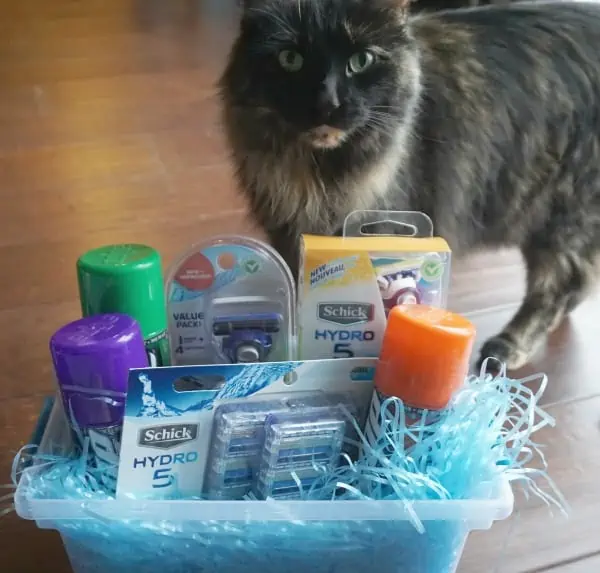 I was having so much fun putting this together for my son, even our cat Luna had to get in on the action!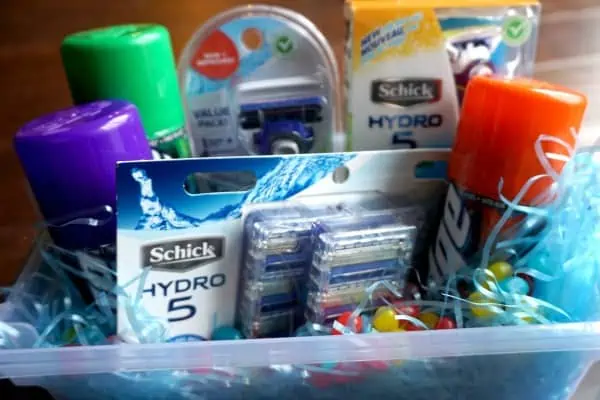 We tossed in a bag of jelly beans because it is an Easter Basket after all 😉
Check out the following hashtags for more info #schickhydro #schickhydrorazors
This is a sponsored conversation written by me on behalf of HYDRO. The opinions and text are all mine.