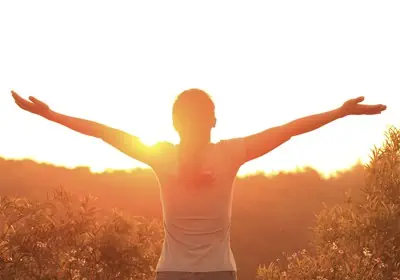 Love it or hate it, Daylight Saving Time is around the corner.
Whether you enjoy the extra daylight or curse legislators for the loss of one hour's sleep, Daylight Saving Time is good for at least one thing: saving you money.
If you want to learn about How to Save Money, read more below.
Not convinced? Here are five ways the time change can actually help you spend less money this spring.
Increase energy efficiency.
Daylight Saving Time was originally created to curb energy costs, but modern dependence on heating and cooling systems have allegedly eliminated these savings.
However, it's a good reminder to evaluate your home's energy efficiency and consider making some upgrades, like investing in a programmable thermostat or switching out incandescent bulbs for LED lights.
Many of these upgrades come with utility rebates, so check out Energy.gov for more information about credits  available in your area.
Decrease fitness costs.
Working out indoors becomes less appealing as temperatures rise, especially when Daylight Saving Time makes it possible to hit the hiking trails or bike path after work.
Consider freezing that gym membership and use the great outdoors to get your fitness fix. You can also save money on a new pair of sneakers, since athletic shoe retailers offer discounts in early spring to capitalize on warmer weather.
According to deals' site CouponSherpa.com, Finish Line is offering $20 off purchases of $200 or more; Adidas has a printable coupon for 15 percent off; and Famous Footwear is offering up to 20-percent off Asics-brand shoes.
Extend entertainment options.
From sunset dates to lunch-break walks, more hours of daylight opens up a multitude of options for cheap entertainment.
Since we're no longer required to huddle up indoors where it's warm, swap your pricey dance card for a date with nature.
In some parts of the country, golf courses are still charging off-season rates, making it a great time to squeeze in some time on the greens before prices go back up.
Swap happy hours for afternoon get-togethers hosted at your house and ask guests to bring something to share to cut costs.
Make extra money.
How often have you said, "I wish there were more hours in the day?" The spring clock change makes it feel like you're getting extra time! To pad your budget or help expedite your debt-payoff goals, use the added daylight to pick up a side gig.
Consult TaskRabbit.com or Craigslist for local opportunities ranging from carpentry to dog walking.
Reduce screen time and data usage.
When it gets dark by 5pm, there's little more to do than tune into your favorite TV shows or stream YouTube videos on your phones.
This is especially true for little ones who enjoy screen time after homework. With Daylight Saving Time, afternoon light offers a much healthier way to spend the evening.
Plus, you might find your data use go down as devices are put away in favor of afternoon play dates at the park.
Guest post by Andrea Woroch, a money-saving expert who transforms everyday consumers into savvy shoppers by sharing smart spending tips and personal finance advice. As a sought-after media source, she has been featured among such top news outlets as Good Morning America, Today, CNN, Dr. OZ, New York Times, MONEY Magazine, Consumer Reports, Forbes and many more. In addition, Andrea's stories have been published among leading publications and sites such as Yahoo!, AOL Daily Finance, CNN Money, Huffington Post, LearnVest and New York Daily News. Check out Andrea's demo reel or visit her website at AndreaWoroch.com for more information.