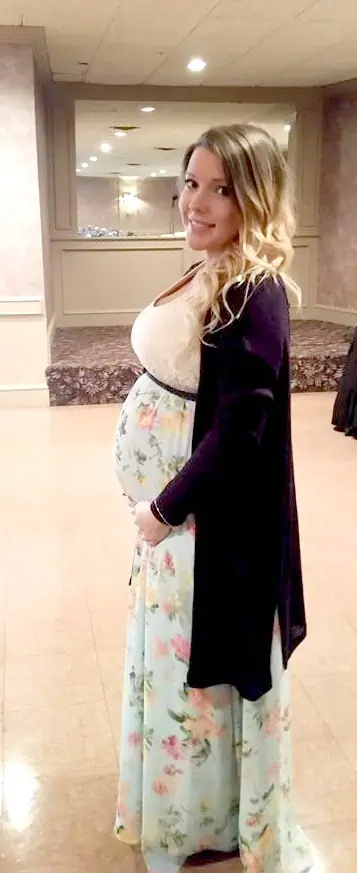 Isn't my daughter absolutely adorable!!
This past Sunday we hosted a baby shower for our daughter, who is having her first baby!!!
It was SO much fun for me to be able to honor her (and the dad) before their little bundle of joy makes his appearance.
I wanted to share some of the things that we did and some pictures that were taken.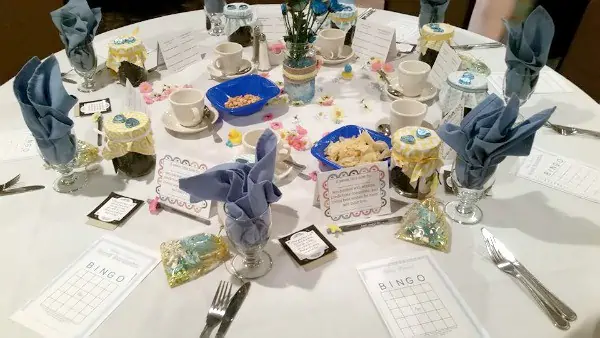 We chose to go with an April Showers, bring May flowers and babies theme. It was so cute to see it all come together.
Each guest received a packet of daisy seeds along with this printable seed packet poem.
We also made Garden Jars using mason jars, basil seeds and some cute fabric and ribbon to match our yellow and blue color scheme.
Find out how to make garden jars and get the garden jar printable stickers to make your own for about $1 each!
Little bags of candy and homemade Baby Boy Chocolates were the perfect finishing touches.
We played Baby Scramble, Baby Bingo and Don't Say Baby using the clothespins I found here.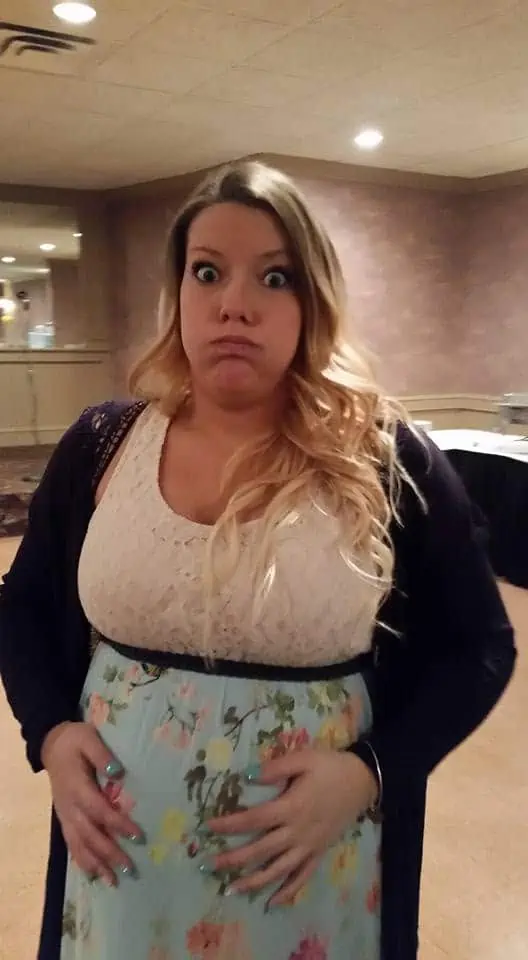 She says she feels like she is ready to pop 😉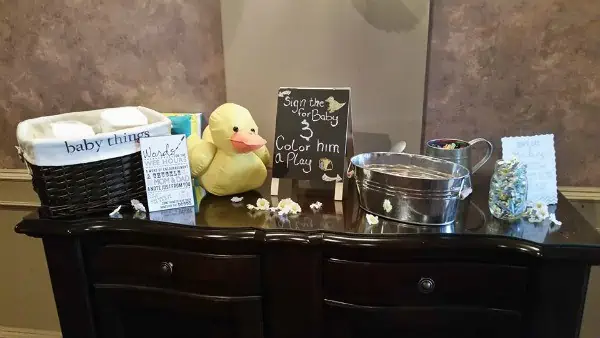 We had these blank wooden blocks that I found online and set out some sharpies so that each person could decorate one of the blocks for the baby.
We also had an adorable stuffed Rubber Ducky for everyone to sign and some baby diapers to write words for the wee hours when they are on diaper duty.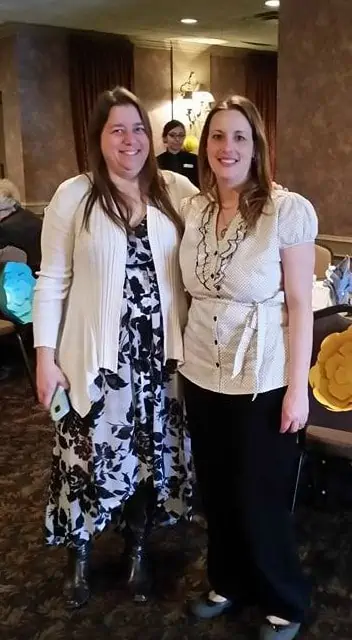 Just a picture of me and my sister that I think came out so great that I wanted to share it.
Now we all just have to try to be patient a few more weeks until the little guy is ready to be born…