It's easy to Save Money on a Road Trip with these tips + FREE Travel Budget Planner!
Save money on everything including hotels, food and more!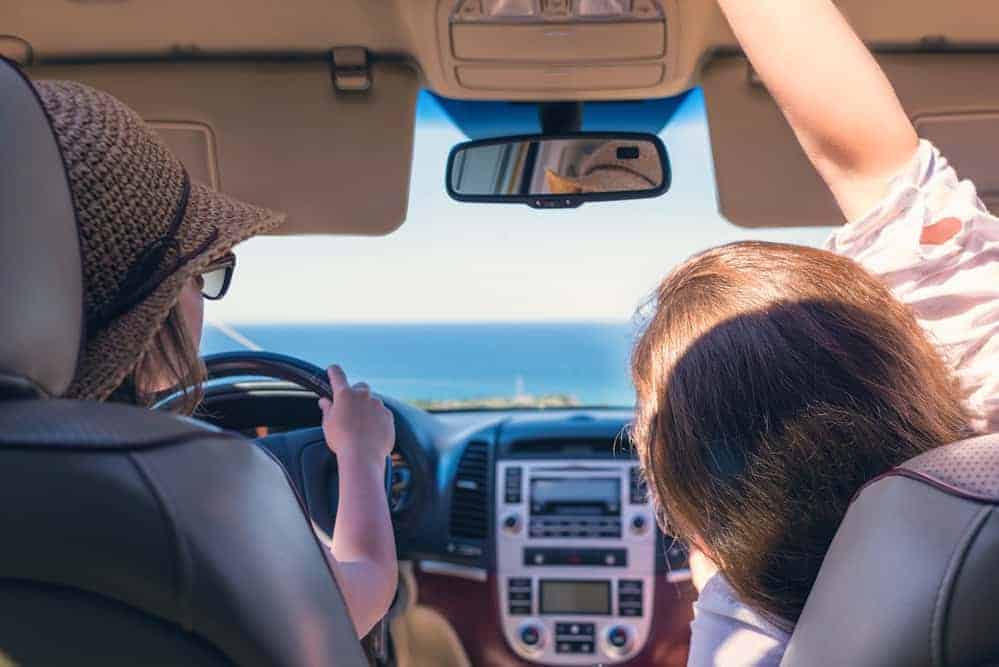 Road trips are a really great way to get out of the house and have some fun.
Unlike other forms of transportation, you can bring along anything you like and have your own space and comfort.
When you go on a road trip you can do things on your own time and save money when traveling with multiple people.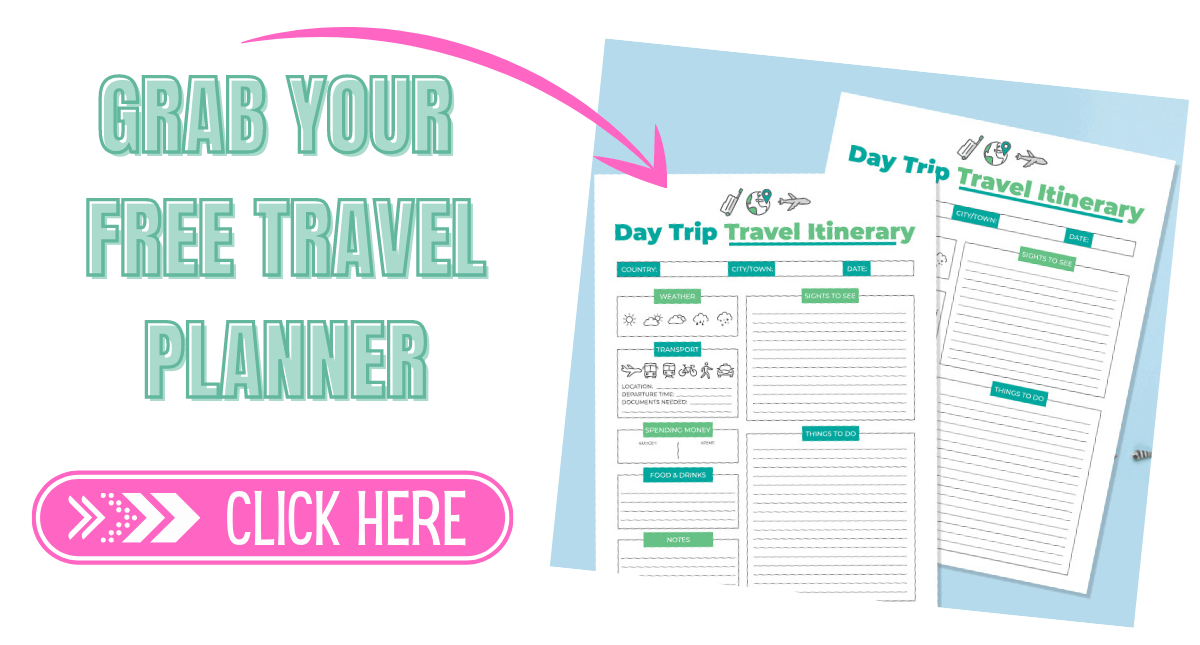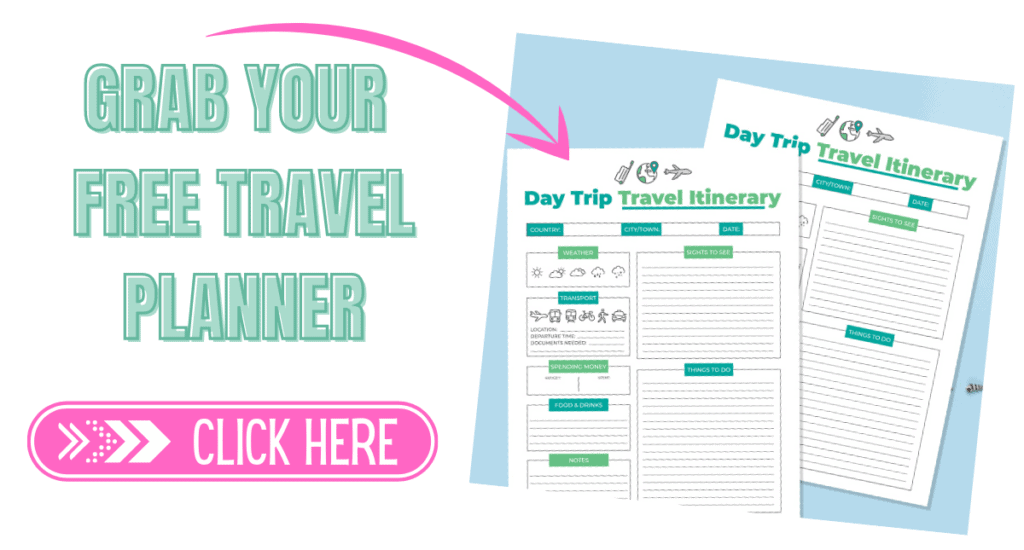 Here are a few tips to help you save money on your next road trip.
Set a budget
Setting a budget is the most important thing to do before you plan your trip.
This allows you to save money on things like gas, food, and other expenses.
Find out what you have in the budget for a week or two of travel before booking anything else so that your money is being used as wisely as possible.
Make sure your budget includes:
Food
Drinks
Gas
Somewhere to sleep
Entertainment
Souvenirs
Incidentals
Hotel Deals
Planning your stops ahead lets you find deals on hotels.
Search online and even call the hotel you want to stay at to see if you can get a better rate.
Look to see if you are getting a deal on your room, parking and breakfast included as well to lower the cost of your trip by grabbing breakfast on your way out the door to your next stop.
Consider camping to save more money.
Campgrounds are often lower cost than a hotel for a larger group.
This can allow you to save a lot of money while still having the comforts of home. All you need to pack is basic camping gear like a tent, sleeping bag, and air mattress.
Camping is a great way to save money on your road trip and have a lot of fun while you do it.
If you choose to camp, book your campsites ahead of time for the best results.
Food
Pack your own food to save money on eating out when traveling.
Pack a cooler with healthy snacks that will not spoil quickly so you can enjoy them over the course of your trip without breaking your budget.
Filling a cooler with cold drinks, sandwiches, and other grab-and-go snacks can help keep everyone content and avoid paying the premium prices at gas stations and truck stops.
You can even pack food for meals.
You can pack some easy-to-prepare items for quick meals like pre-cooked rice or dried beans as well if you are going somewhere where there might be longer wait times in between meal opportunities (like camping). Bring spices too!
Avoid driving during rush hour
Avoid driving during rush hour periods when it is most congested.
This can help reduce traffic jams and make getting from one place to another faster while also reducing the amount of money spent on gas from all of the stop and go.
Save money on your road trip by making sure to plan out your break periods in advance and stick to them, if possible. If you know that there is a scenic area coming up, find the nearest rest stop or gas station ahead of time and make it your destination for a lunch break.
You can use sites like Groupon to save money on fun activities and even meals out on your trip.
This will allow you a fun way to keep busy during rush hour and get you off the roads while saving money on the activities.
Prepare your car before your trip
Get a tune-up and oil change to help your car handle the trip better and prevent problems on the road.
This is a good time to get an alignment and tire rotation to help make your car drive smoother for your trip.
Check with your car insurance company to see if you can get roadside assistance added to your insurance plan.
This will help if something goes wrong on your trip so you are not paying for a tire change, locksmith, or even a tow truck if things go bad.
Being well prepared can help improve your luck on the road and if things do go bad you have the tools to fix the issue and get back on the road.
If you are renting a car ask the company if roadside assistance is included.
Holidays
You do not want to go on a road trip around a major holiday if you can avoid it, because you will spend more money on gas and the rates for hotels are expensive too.
Planning your trip to avoid any major holidays can help save you some cash on accommodations, food, entertainment, etc. often we see a major spike in gas prices as demand increases around the major travel holidays.
This also increases traffic, raising travel times. This can make the expense of your road trip skyrocket and even make finding a hotel near impossible.
More Ways to Save on Travel
If you found these travel tips helpful, you'll love these ones too: