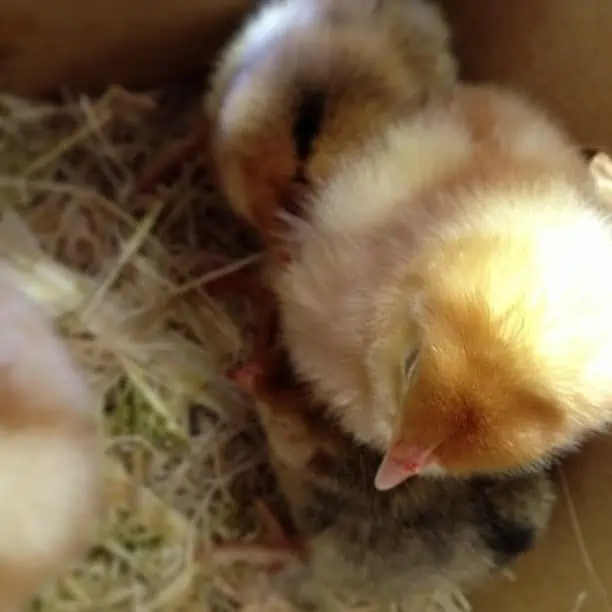 Yesterday we headed up to the local feed store to pick up the chicks that were ready and waiting for us.
I instantly fell in love as soon as the lid was lifted off the box they were in. There were 12 little fluff balls cheeping away.
These are the chickens we have:
3 Black Austrolorps, 3 Silver Laced Wyandottes, 3 ISA Browns, and 3 Bantams.
We brought them home and found a perfect place for them in the basement. We had planned to keep them in the garage but Michigan weather has been pretty temperamental lately and I was worried they might not make it through the night, and after remembering this traumatic event in my life I was determined that these chicks were going to survive!
Everything I had read online stressed that they have the best chance of survival if the temps are between 90-100 degrees the first week of life, and I wanted to do everything I could to guarantee their survival.
The red glow you'll notice in all the photos is a special heat lamp that we are using to keep them nice and warm!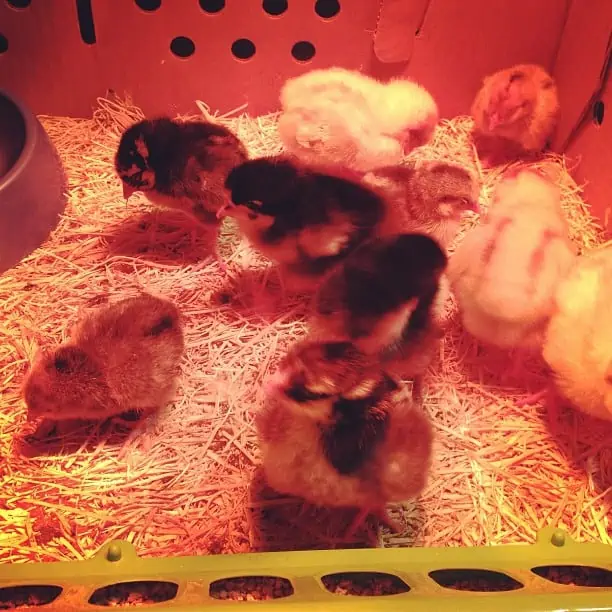 The guy at the feed store told us they hadn't eaten anything yet so we spent some time showing them where their food was and teaching them how to drink water.
We all took turns holding the chicks and dipping their beaks in the water dish until we saw them open and drink.
Within just a few short hours they were already well acclimated.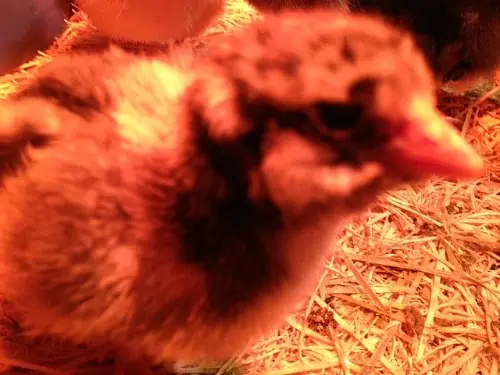 They are really great at eating, drinking, and passing out wherever they are 😉
This morning when I went to check on them I noticed how much they have already grown. Now the reality is setting in that we are going to be the proud owners of 12 chickens!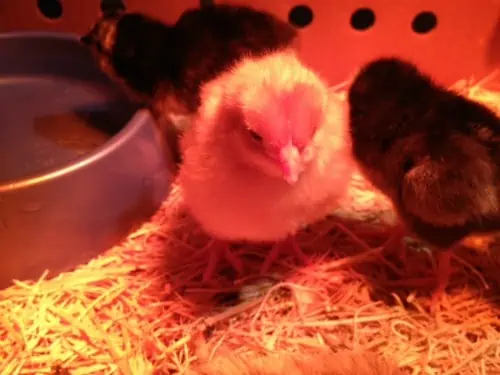 They already have such sweet dispositions. Every time I hold one in my hand it snuggles up to me and falls asleep and awakens my inner nurturing mommy side.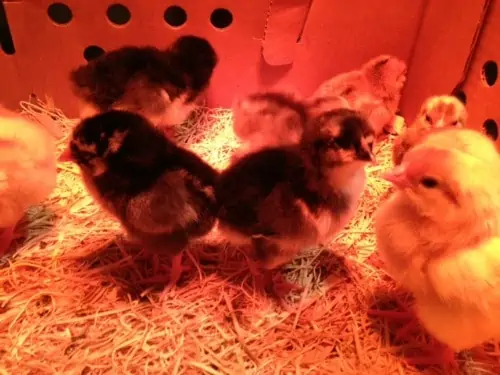 I want to say thanks to all of you who have sent me sweet emails and messages of encouragement and practical tips. I also want to thank you for all of the chicken suggestions, we are very happy that we went with the ones you mentioned, they really are the most loving chicks!