With Cinco de Mayo just around the corner I thought it would be a great time to share this Copycat Chipotle Cilantro Lime Rice recipe.
With just a few simple ingredients you can create this in the convenience of your own home for a fraction of the cost.
Copycat Chipotle Cilantro Lime Rice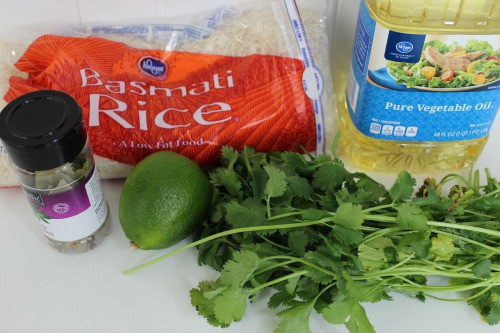 INGREDIENTS
1 cup Basmati Rice
2 cup Water
1 tbsp Vegetable Oil
1 Bay Leaf
2 tsp finely chopped Cilantro
2 tbsp of Lime Juice or 1-2 drops of Lime Vitality Essential Lime
1/2 tsp Kosher Salt
*Saving Dollars and Sense Tip: I only recommend using Vitality Essential Oils  in food.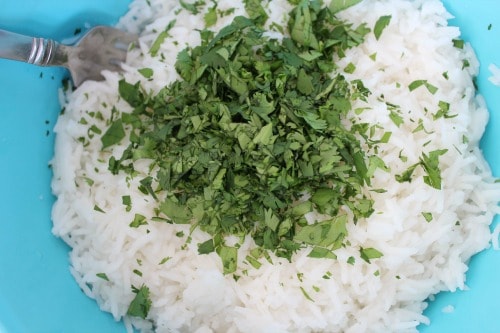 DIRECTIONS
Rinse rice until water runs clear.
Saute rice in oil for 3 minutes over medium heat.
Add bay leaf  and water and bring to a boil.
Reduce heat and simmer covered for 20 minutes or until water is absorbed.
Turn off heat and let rice sit covered for 15 minutes.
Mix salt and lime juice until salt is dissolved.
Remove bay leaf from rice.Spread juice mixture and cilantro over rice and fluff with fork to distribute.