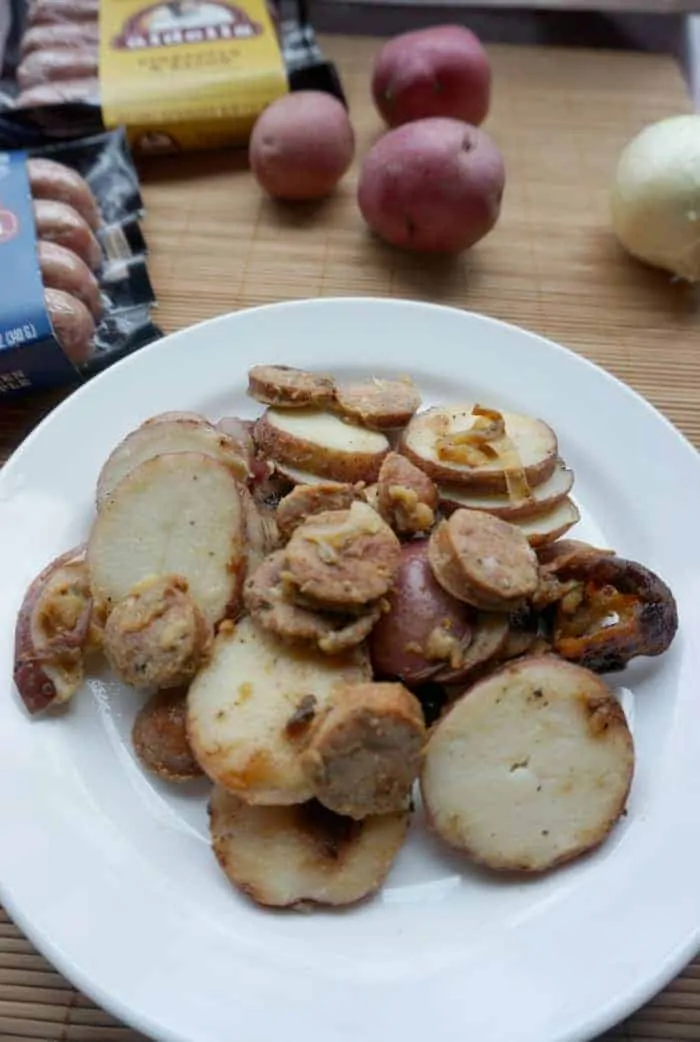 Several weeks ago, my hubby and I decided it was time to straighten up our act and get as healthy as we can once again before we have to pay for our unhealthy ways.
This means regular exercise and eating food that is actually good for you, and skipping the temptation to pick up take out and make dinner at home using as few ingredients as possible.
I am always looking for fast and easy to put together dinner ideas that I know my husband will like and will be in line with our homemade healthy new lifestyle.
This means meat and potatoes will always win in my house.
You can find Aidells® Meatballs and Aidells® Links at your local Meijer store, and there are SO many ways that you can use these to create wonderful meals for your family. Check out the Aidells® links recipes for more inspiration.
When I was shopping at Meijer the other night I saw these and just knew right away that it would be something my guy would love. I also thought of the perfect dinner idea when I was adding them to my cart.
More about Aidells® Links:
*Gluten-Free
*No Nitrites
*No Added Hormones
*All sausages are hand-crafted with real, hand-picked ingredients in small batches with care.
*Fully cooked and ready in just 8-10 minutes: sauté or grill over medium heat or bake at 375 degrees.
Aidells® Links have an uncompromising taste, emphasize bold and unique flavors and real, hand-picked ingredients.
I had a tough time choosing just one, so I grabbed all three packages and headed home to see what fun new recipes I could come up with.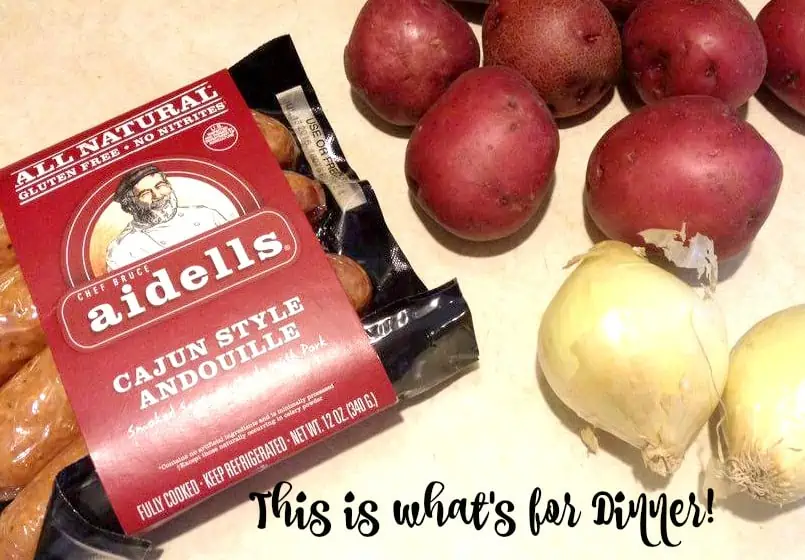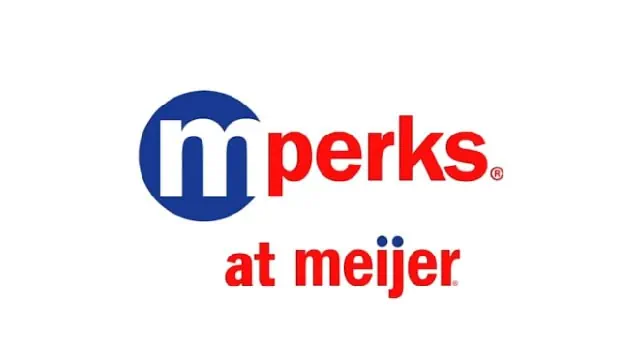 I just got word that you can get a really great deal on Aidells® dinner links at Meijer during the month of May and see a live in-store demo on 5/1, so you should totally pick up a package and try my super simple and homemade healthy recipe the next time you need to get dinner together fast.*Saving Dollars and Sense Tip: Make sure that you check out your Meijer mPerks coupons for a $1 off any one Aidells® dinner links before you head to the store.
There are several varieties to choose from including:
Aidells® Dinner Links Cajun Andouille (12oz)
Aidells® Dinner Links Chicken Apple (12oz)
Aidells® Dinner Links Pineapple Bacon (12oz)
I chose all three, but I knew exactly how I wanted to use the Cajun Andouille in a skillet meal I knew that it would be just perfect for.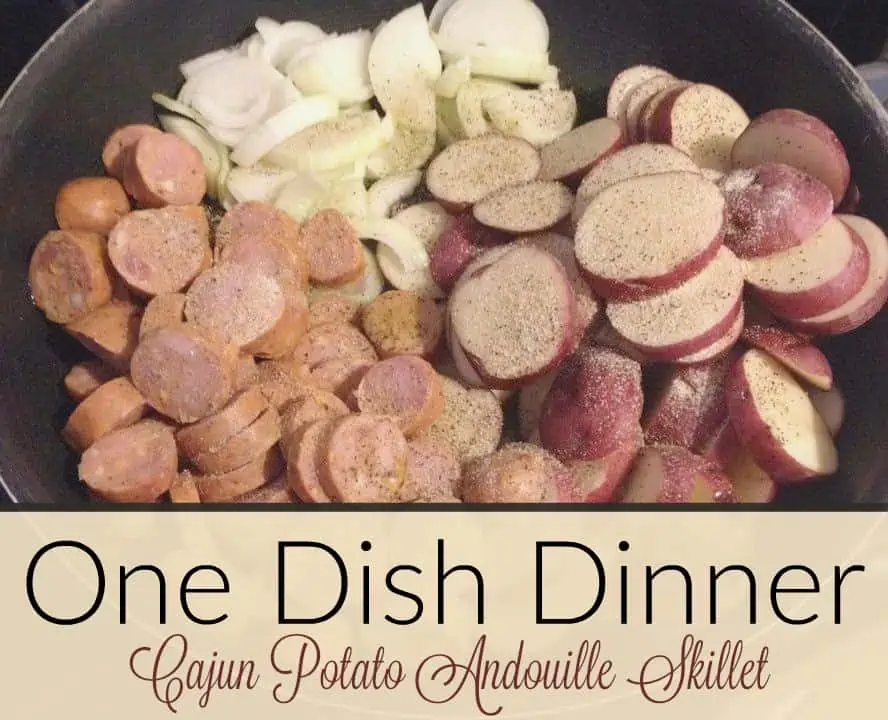 I can't wait to report back to tell you how I used the other two varieties…Pineapple Bacon is up next!
And for the moment you've been waiting for 😉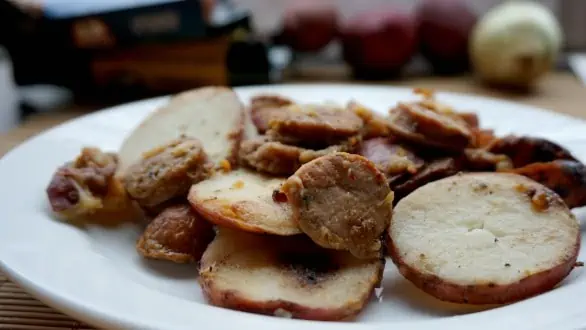 Cajun Potato Andouille Skillet
INGREDIENTS
1 package Aidells® Dinner Links Cajun Andouille (12oz)
8-10 small red potatoes sliced(any potatoes will work)
2 small onions sliced
1 TBS Olive Oil
1 tsp Garlic Powder
1/2 tsp Black Pepper
DIRECTIONS
Add 1 TBS Olive Oil to skillet and heat on medium heat.
Add all ingredients to skillet and cook for about 20 minutes on medium heat stirring frequently.
Reduce heat to low and cover skillet for 10 minutes.
Enjoy!
I told you it was super easy!
*Although I received compensation for this post, all opinions expressed are solely my own.
This is a sponsored conversation written by me on behalf of Tyson. The opinions and text are all mine.