This Red Velvet Waffle Recipe will leave you wondering if you have just eaten breakfast or dessert.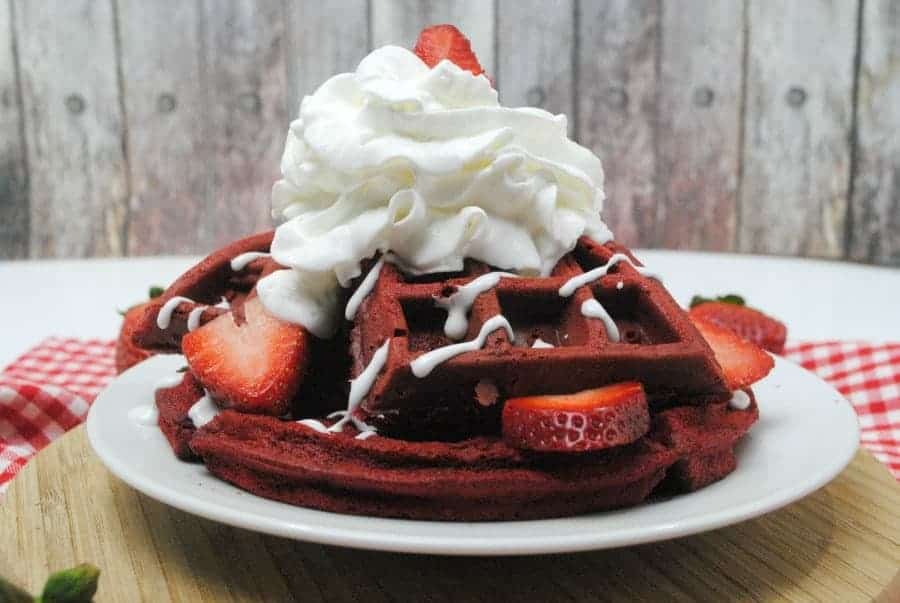 Valentine's Day is coming up soon and this Red Velvet Waffle recipe is the perfect way to start the day!
Red Velvet Waffle Ingredients:
2 C Bisquick

3 TBS sugar
2 TBS Hershey's baking cocoa powder

¾ tsp salt
2 eggs, room temp
1¾ C milk
⅓ C unsalted sweet cream butter, melted and cooled
2 tsp vanilla

½ tsp white distilled vinegar

Red food coloring
Cream Cheese Sauce Ingredients:
6 oz cream cheese, softened
6 TBS unsalted sweet cream butter, softened
2 C powdered sugar

1 tsp vanilla extract

½ C heavy cream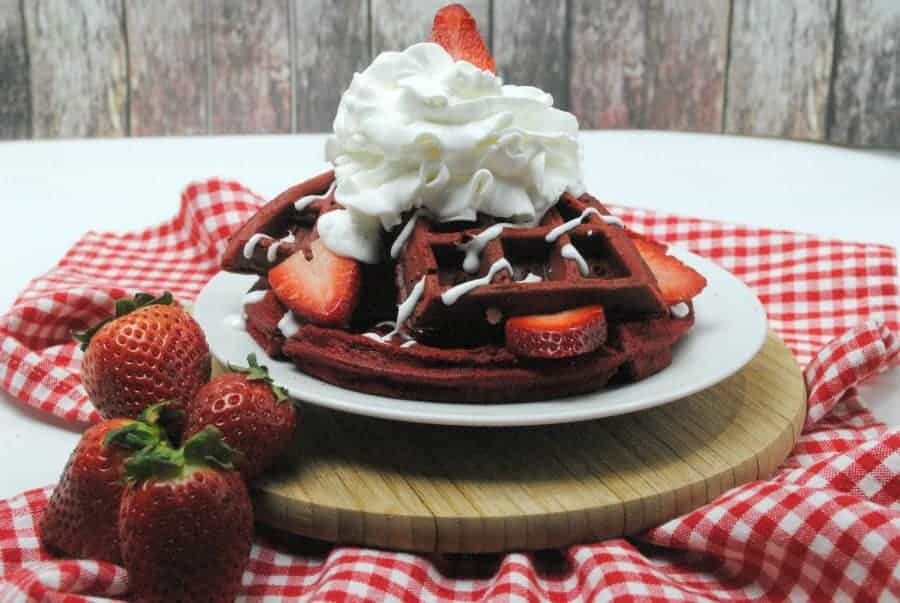 Directions red velvet waffles:
Mix the Bisquick
, sugar, cocoa powder, and salt in medium bowl and then set aside.
Spray the waffle maker
with cooking spray while it's preheating.
In a medium bowl, beat together eggs, heavy cream, butter, vanilla, and vinegar on low speed until combined.
Add red food coloring
Pour milk mixture into dry ingredients and mix until combined.
Cook waffles according to your iron and size.
Directions for the cream cheese sauce:
Beat the cream cheese and butter until fluffy.
Gradually add the powdered sugar
Add in the milk and vanilla.
Pour the batter into a squeeze bottle and drizzle all over the waffles.
Add whipped cream and strawberries as desired.