I am a Compassion Blogger. The following post has been written on behalf of Compassion Blog Month.
I was asked by Compassion International to write a blog post to my childhood self sharing the words of encouragement I needed to hear.
****************************************************************
There she stood with her head always hanging low and her eyes to the floor.
Her hand-me-down clothes hung on her frail frame, as she worked on becoming as invisible as she could day after day.
This little girl wanted nothing more than to feel loved and wanted, but could never seem to find what she was looking for – without it coming with a high cost to pay.
When she thought she found it, it was always a warped version of love that usually involved some sort of abuse or manipulation.
It just continued to reinforce the message that she did not deserve to have real love.
I think of my childhood self and how alone she felt.
All I want to do is scoop this misunderstood child of God into my arms and tell her that this is not how her story will end!
I want her to know that while all the statistics have already determined that she will carry on the legacy of poverty, shame, and addiction to the next generation – this will not be her story.
I would tell her that she is the exception to the rule!
I would tell her that there is someone who can offer her true love – even when all of the people who are supposed to love and protect her have misused her or walked away.
It's no secret that I had a childhood that was filled with the kind of violence, poverty, and abuse that damages a child.
I have spoken openly about it here before.
By the time I was 10 years old, I had witnessed violence and abuse like no one should see.
There are images that are so deeply embedded in my memories, that I wonder if they will always be there.
I spent most of my early years dealing with abuse from one adult or another.
Until the day came when someone finally noticed and took me away, only to live in and out of foster homes and youth facilities, where even more abuse happened at the hands of adults who were supposed to be there to protect me from the other adults who were abusing me.
How confusing to this little girl.
I learned very early on that I was unlovable and people were not to be trusted – especially adults.
As this little girl grew up she became hardened and untrusting of everyone, including God.
She heard a lot of messages that brought her to these conclusions, and I would like her to know that there are some messages she couldn't hear through all the noise that was happening around her.
I would tell her that these people cannot give something they don't have.
They were broken and hurt people who were left unable to do anything else but pass on their brokenness.
They were not a reflection of true love which can only come from one!
I would tell her that she has a heavenly Father who would never hurt or forsake her.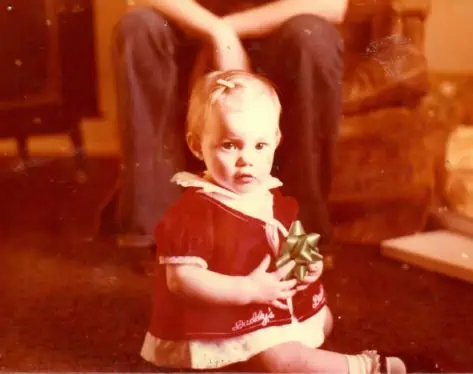 I would tell her that she is a princess whose daddy is THE King of Kings!
I needed to hear these words when I was a child.
I needed to know what my true identity was.
When my daughter was little I spent so much time making sure she knew this truth.
Making sure she knew that even if her earthly parents weren't perfect, she had a heavenly Father who loves her so much that he would do anything for her.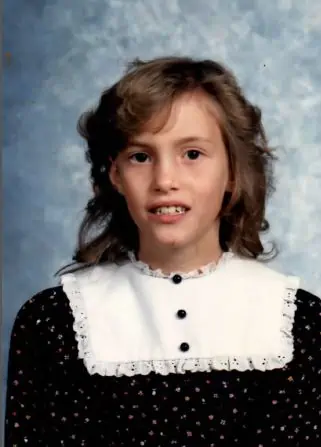 I would tell her that this too shall pass.
I remember thinking the horror that I lived through would last forever.
Almost all of my early memories were so tainted by addiction and abuse that it became my reality.
I couldn't see light anywhere, and I never saw a way out.
When you are in the midst of this kind of existence it's hard to even imagine any other way of life.
I would give her a glimpse of the amazing things she would see and do in her adult life.
I would show her that things would be different one day, and that her life could be filled with laughter instead of tears.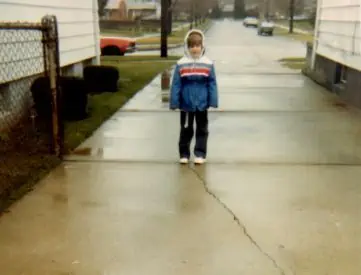 I would tell her that she does not cry alone.
I would make sure she knows a nugget of truth that I learned not too many years ago. God cries with you.
I had such a warped view of who God was and I believe it came from thinking he saw what was happening and did nothing.
But He knows the beginning from the end and how all things will work together for good.
I know that in those dark hours when I thought I was crying alone under my covers hoping no one would visit in the middle of the night, God cried with me.
Psalm 56:8 You keep track of all my sorrows. You have collected all my tears in your bottle. You have recorded each one in your book.
I would tell myself that I am not alone.
During those long moments of darkness that I was forced to live through, He was always there with me too.
Even as I write this, I know I am watching my words because I do not intend to hurt those who hurt me with this post.
I firmly believe that God has given me this story to tell and I can't not tell it.
I think of all the kids around the world who are dealing with some of the same things I lived through.
I know that for some of them, their stories will be worse.
I know that God loves them and wants them to know these same things I would tell my childhood self.