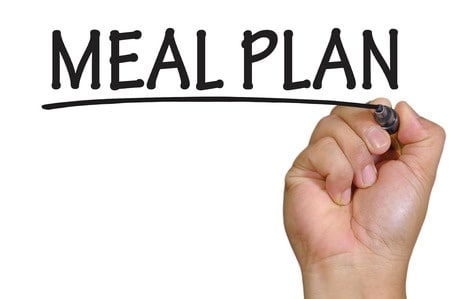 The weather has cooled off drastically here this past week. In fact, some parts of Michigan have already seen snow!
Thankfully we are just getting the chilly, windy and sometimes wet weather here…but none of the freezing white stuff just yet.
We had chili last week and it was a hit, so I am adding it back in again this week. It is really the perfect cold-weather food, along with all of the soups and stews.
So with that in mind, I am going to start adding several favorites along with some new soup recipes, like the Butternut Squash soup I am meal planning for tomorrow.
Do you have a favorite soup or stew recipe that you just cannot get enough of? I am looking for new recipes to try, and I would love for you to leave a comment below sharing your faves with me!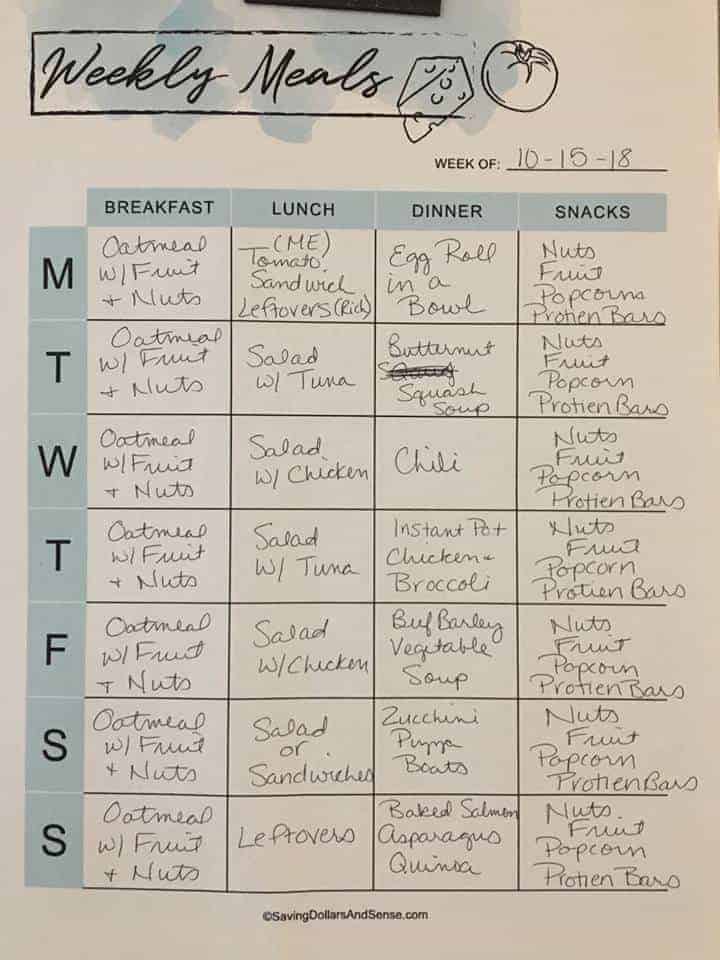 Breakfasts – Always Oatmeal with Fruit & Nuts
Lunch – Salads, Leftovers, Scrambled Eggs, Sandwiches
Weekly Dinner Plan
Monday: Egg Roll in a Bowl
Tuesday: Butternut Squash Soup
Wednesday: Chili
Thursday: Instant Pot Chicken & Broccoli
Friday: Vegetable Beef Barley Stew
Saturday: Pizza Zucchini Boats
Sunday: Baked Salmon, Asparagus & Mushroom Quinoa
To help you get started we have this menu planning printable schedule that you can use to easily plan out your week right now!
Once you have finished your meal plan, I hope you'll share it with me 🙂
You can share it here in the comments below, or you can join us over in the Saving Dollars and Sense Community and share it there and see what everyone else is sharing.
If you want to see some more weekly menu plan ideas, you can check out the meal plan we used last week here.
This free Printable Meal Planner will make meal planning so much easier to do.