Let's face it, I can only eat so many leftover turkey sandwiches before I get to the point of too much turkey and I am totally over turkey.
Which is why I am always looking for the best way to use up the leftover meat in delicious ways and these leftover recipes are perfect!
If you have a bunch of leftover turkey from Thanksgiving, here are some delicious leftover turkey recipes for you to try out today.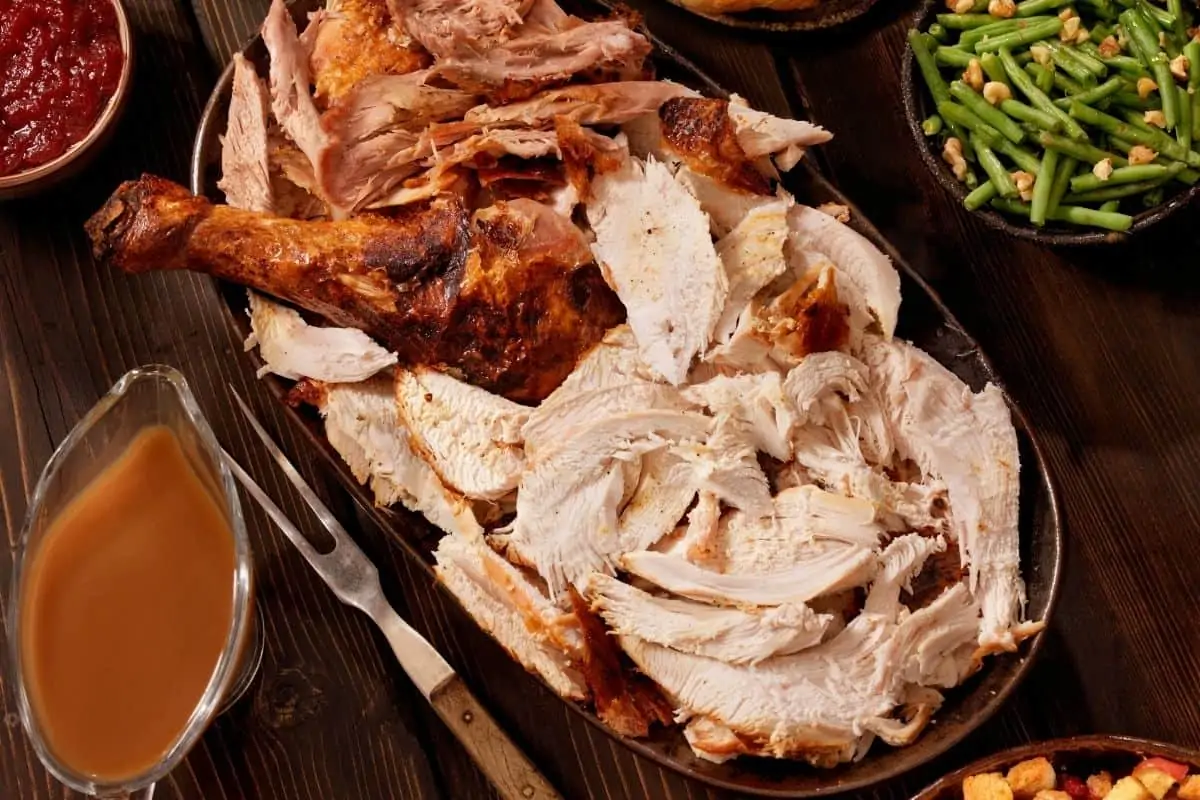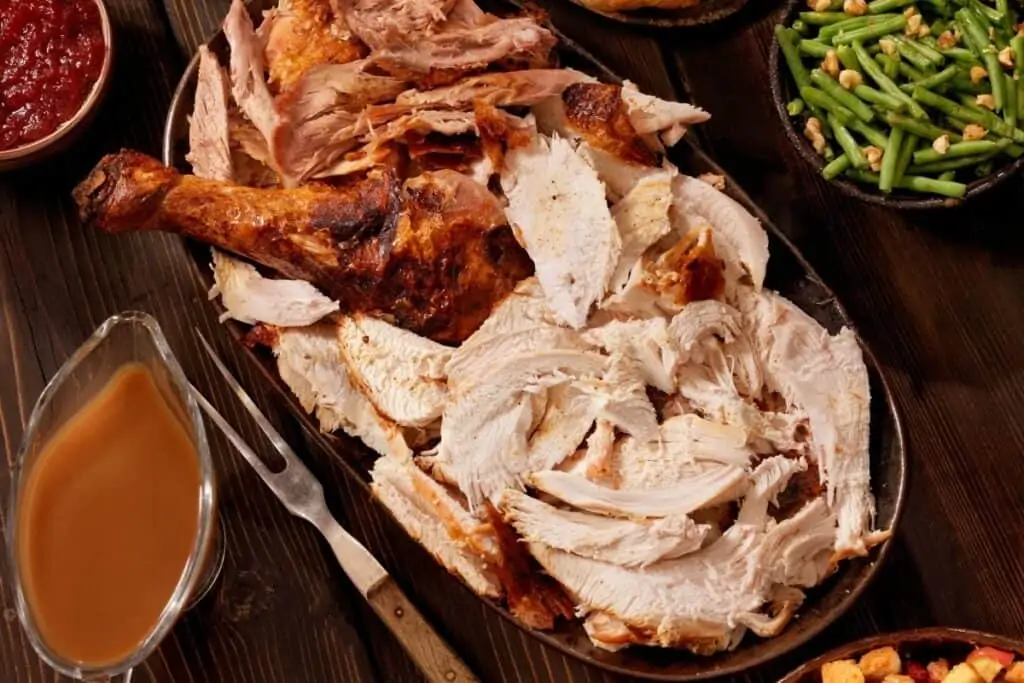 I've been making some of these easy recipes for many years now and I am happy to be able to share them with you too.
Make sure to save your turkey bones because they are perfect for making your own Homemade Bone Broth after you have picked off all of the turkey for the recipes below.
My homemade bone broth recipe calls for leftover rotisserie chicken, but you can just as easily swap out the chicken carcass and use your leftover turkey carcass instead.
Turkey broth can be used in any recipe that calls for chicken stock.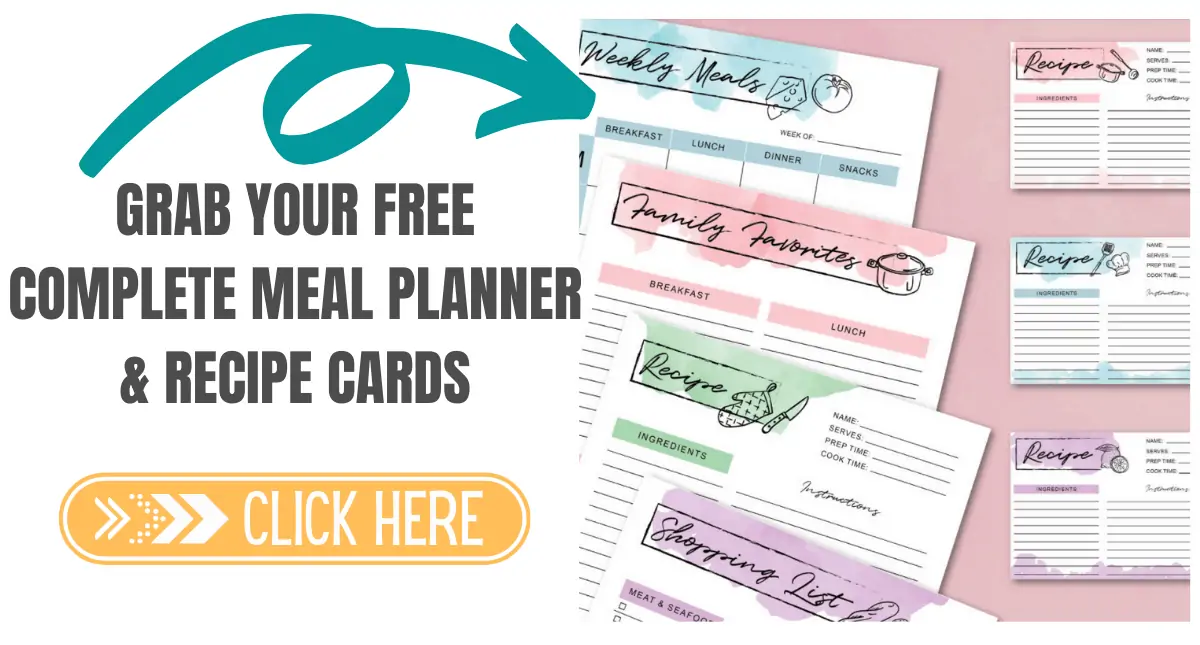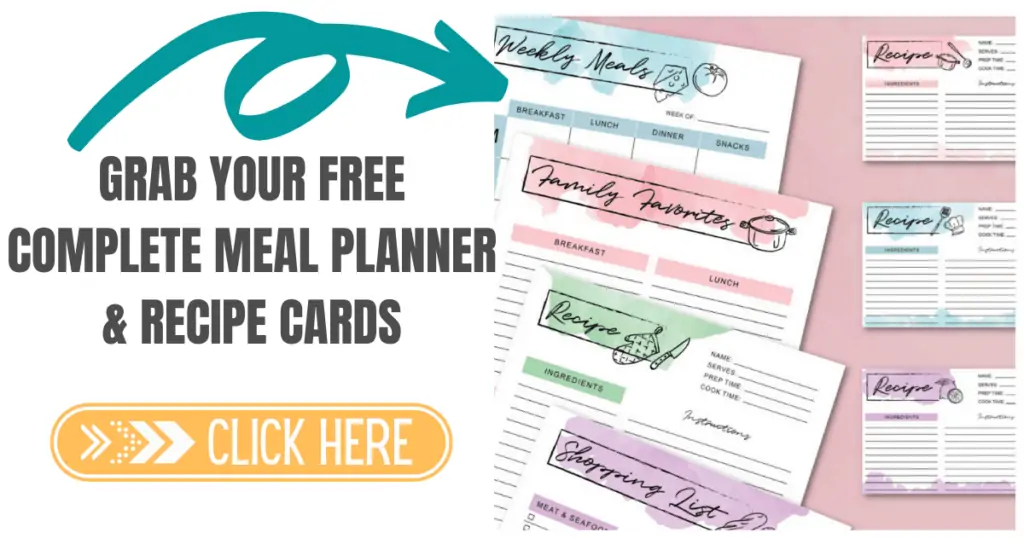 What to do with Leftover Turkey
The following leftover turkey recipes are a great way to get rid of leftovers from Thanksgiving meal like turkey, cranberry sauce, leftover gravy and other vegetables like green beans.
Learning to be frugal and create a whole new meals the next day with leftovers is a skill that can save you so much money. I love knowing I am no longer wasting food.
The next time you have a bunch of leftovers, try one of these different ways to use them.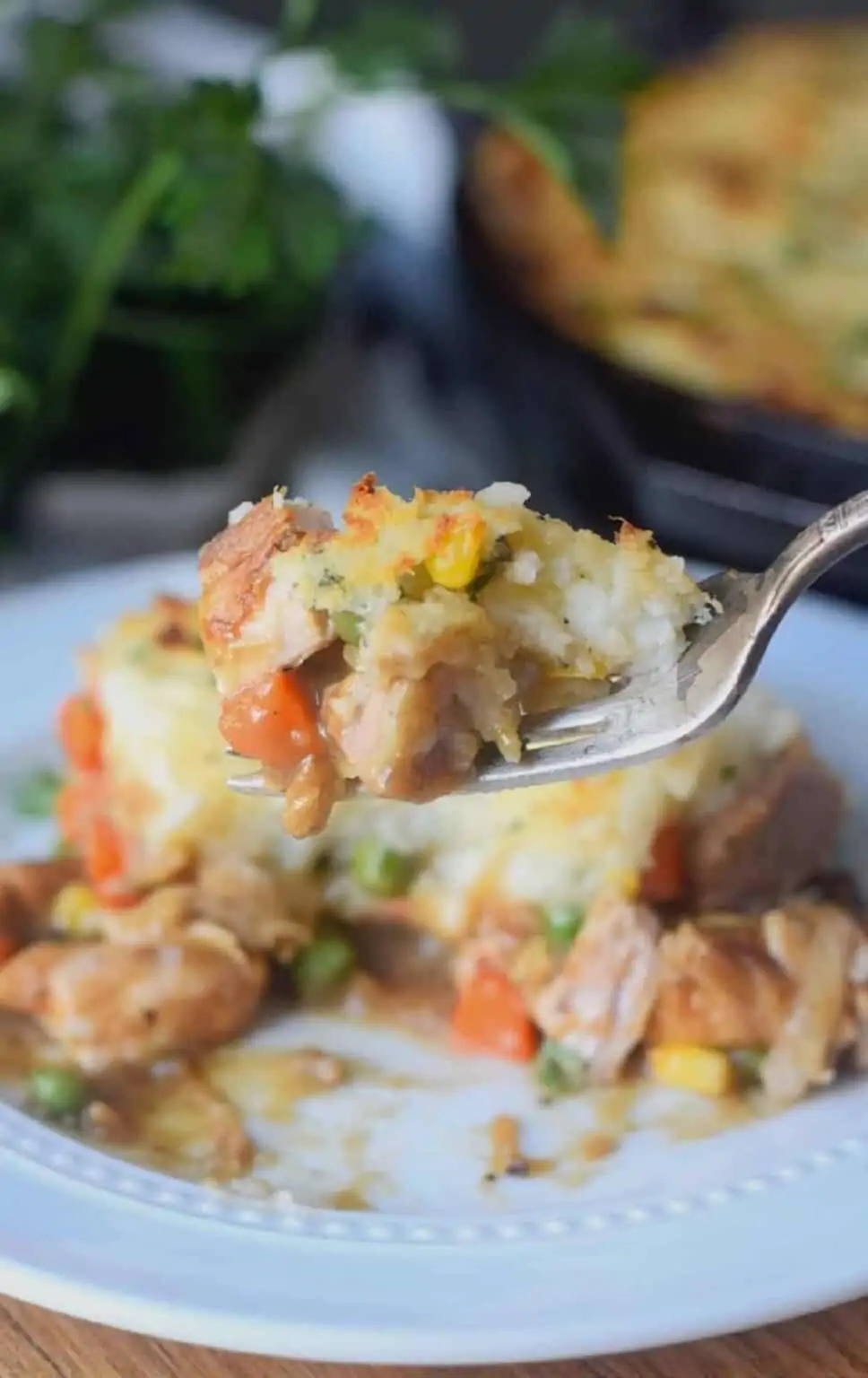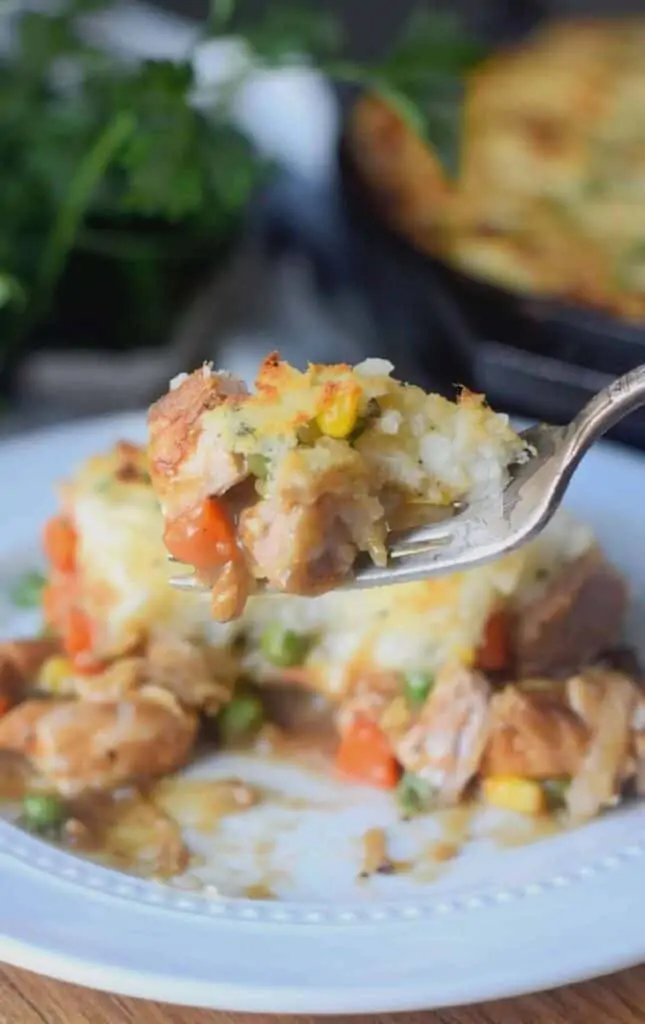 Loaded with tender turkey, vegetables and gravy topped off with creamy mashed potatoes. A comforting dinner that uses up all your leftovers.
Turkey tortilla soup is a great way to use up leftover turkey. This tasty soup is full of great flavors and topped with crispy tortilla strips!
This Tomato-Basil Grilled Turkey Breast Salad is the best turkey salad recipe… ever! You top big bowl of crunchy chopped romaine lettuce marinated and perfectly grilled turkey breast cutlets, sliced cherry tomatoes, cucumbers and a balsamic shallot vinaigrette.
This turkey leg stew is a gluten free and paleo version of a French traditional dish: turkey blanquette.
Thanksgiving dinner is epic in our family, we make enough food to feed an army and I think we enjoy the leftovers just as much as we do the actual dinner. Turkey salad is our absolute favorite to make sandwiches and wraps using leftover turkey.
This turkey noodle soup is a great way to use turkey leftovers. Get a low-carb dinner in only 12 minutes using your Instant Pot to make this leftover turkey soup.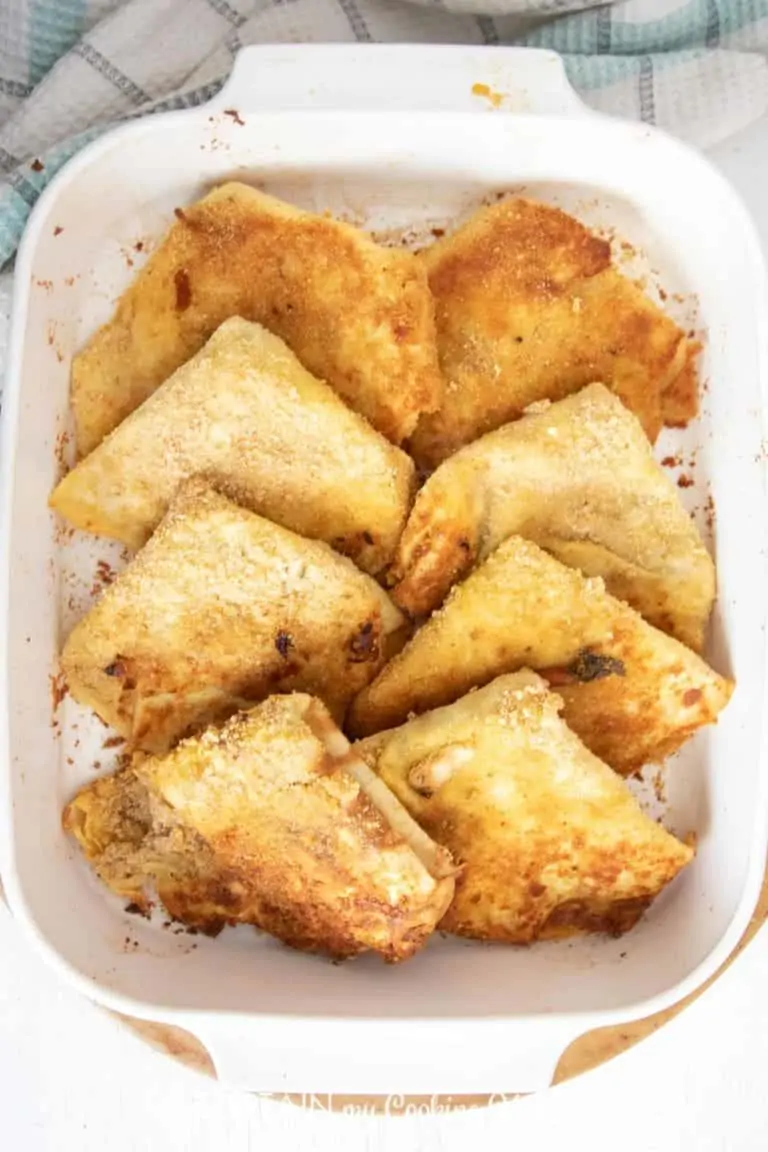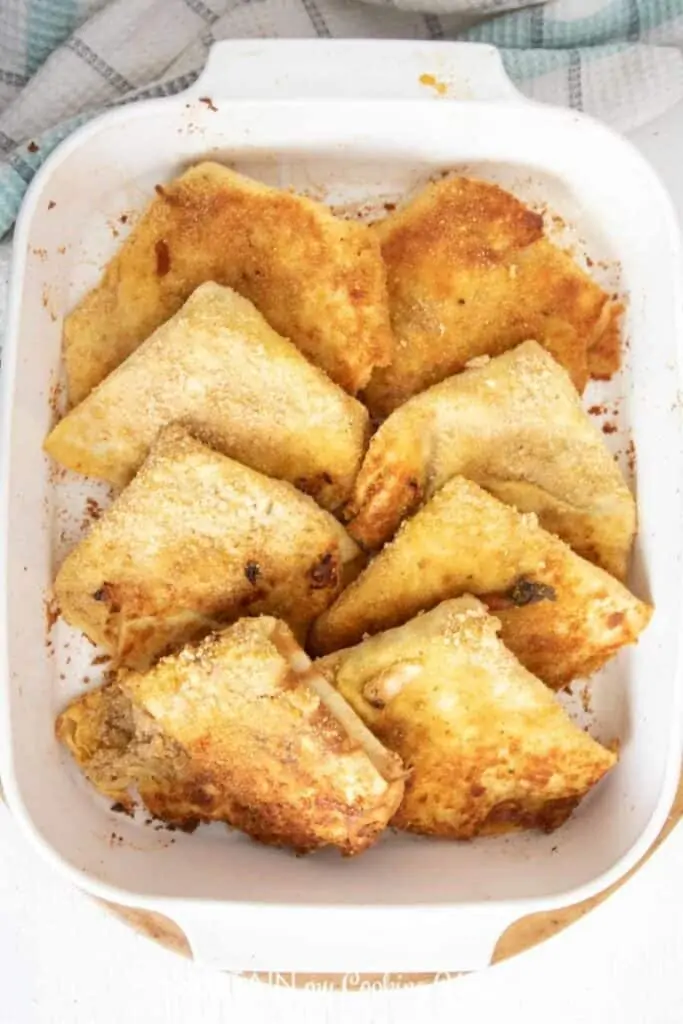 An excellent way to use leftovers, these savory baked turkey crepes are both hearty and makes for a delicious meal option for the whole family.
Sumptuous Turkey Pie is the perfect pie for using up your leftover Christmas turkey, bacon and cream. With added leeks and mushrooms this puff pastry pie crust is off the scale good so hence the name!
Delicious and hearty non-vegetarian cabbage soup recipe filled with nutritious vegetables and turkey left-overs.
Looking for something different, yet easy to make with your turkey leftovers? This turnover recipe is it!
This spiced Turkey Stew is the perfect 20-minute meal to feed you on cold fall and winter nights. Leftover turkey, apricots, chickpeas, apple juice and spices combine into a fragrant comforting stew that friends and family alike would love.
Flavored with a touch of Marsala wine, thyme and garlic, then baked topped with flaky puff pastry this cozy dish is a true winner!
These Turkey Stuffed Cranberry Sliders are so simple, and you can use the leftovers right from your Thanksgiving dinner like cranberry sauce, or pick up some sliced turkey breast and a box of stuffing if you simply can't resist!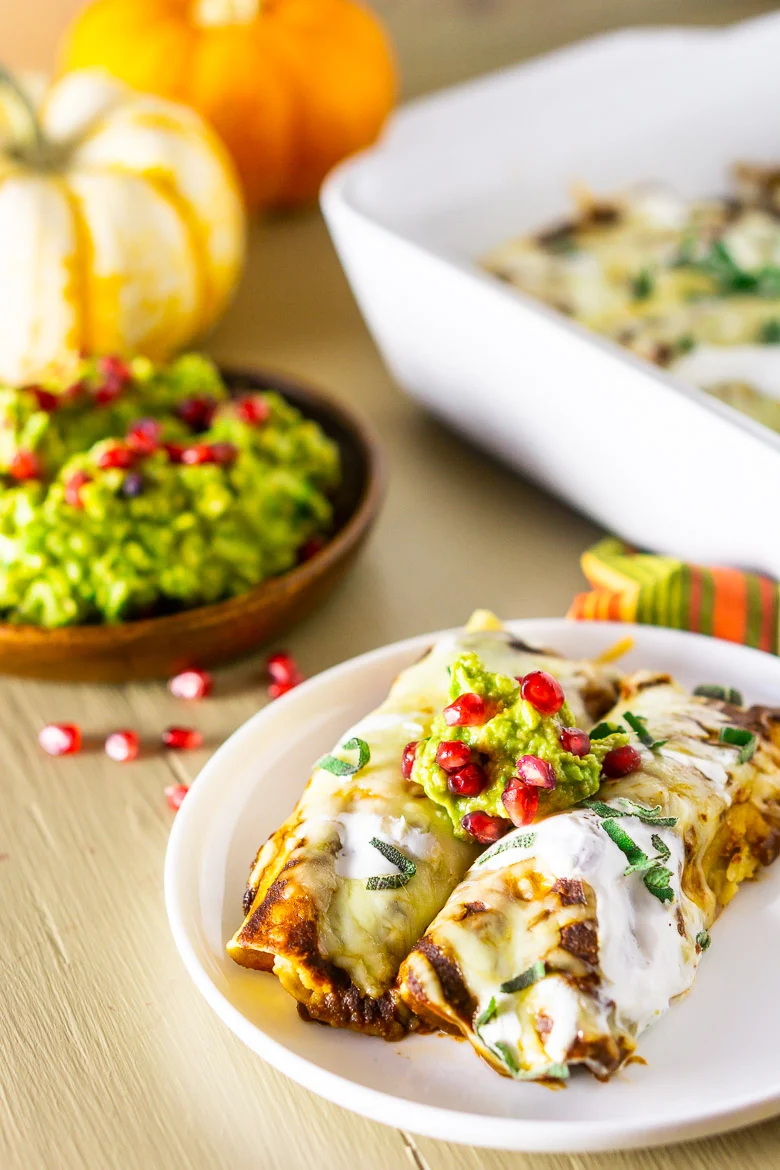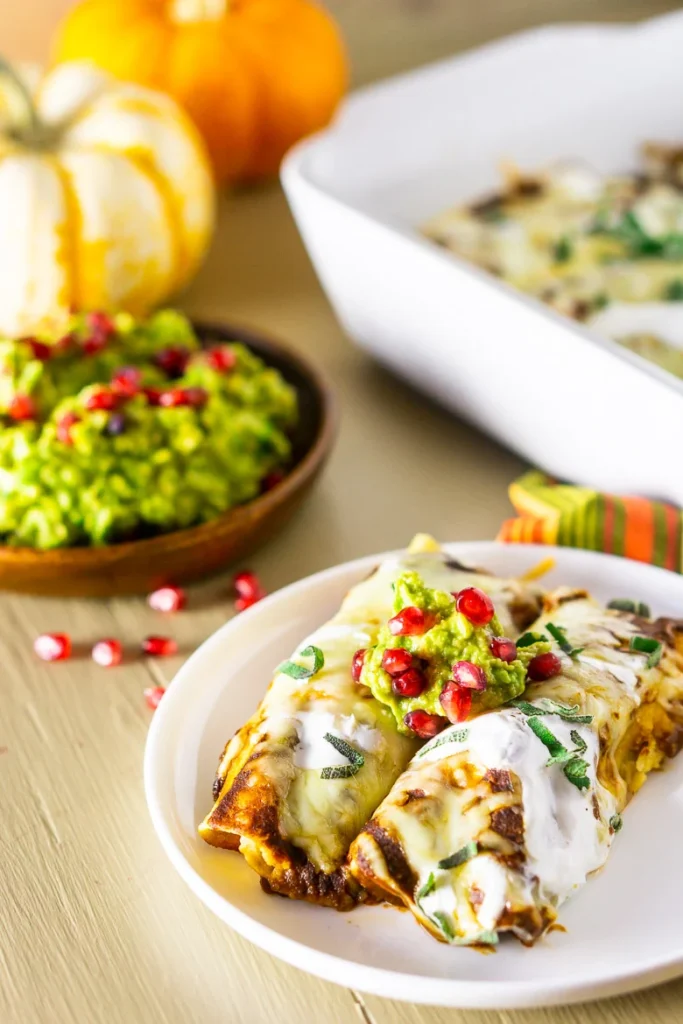 Use leftover turkey to make some festive Thanksgiving enchiladas! It's the perfect way to put a holiday spin on this Tex-Mex favorite filled with Mexican flavors.
This All-In-One Turkey Dinner Bowl is easy to make and uses left over Turkey.
Using leftover turkey in soup is a great way to make a hearty bowl of goodness! Turkey Soup with Vegetables is hearty, satisfying, and good for you, too!
Cold weather gluten free comfort food at its finest: Leftover Turkey Chili is an easy & delicious leftover Thanksgiving turkey recipe. Make yours into something completely new!
Try something new with your holiday leftovers this year! This Turkey Tikka Masala, with it's flavorful yet mild beloved sauce, will make you wish you bought a bigger bird!
This hearty and satisfying White Bean Turkey Chili is a great use for your leftover turkey. The sausage takes it over the top.
Leftover turkey gets a new look by wrapping it in puff pastry with some cream cheese and herbs. This could become a new favorite!
This soup is creamy, flavorful, and oh so perfect for those Thanksgiving leftovers. Packed with so much flavor and variety in every bowl you're going to start looking forward to the day after the holiday.
With tons of flavor, this hearty turkey stew with sweet potatoes and cranberries is so good. Turkey leg meat comes out so tender!
Change up leftovers with this east turkey chowder recipe!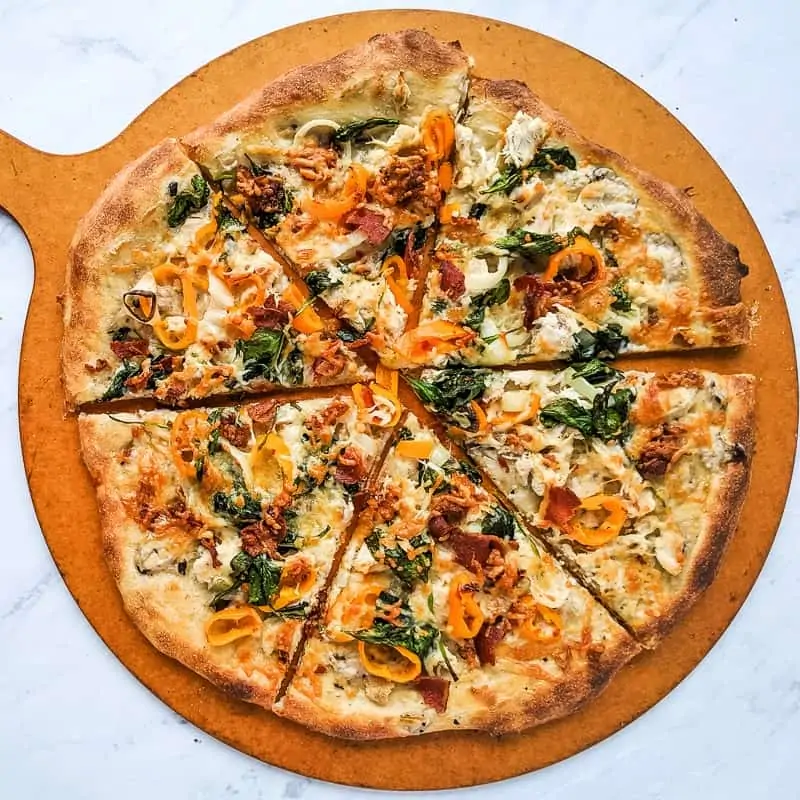 This easy to make turkey pizza is an easy dinner you can have on the table in about 30 minutes. Skip take out tonight and create your own gourmet pizza.
Quickly throw together a wholesome weeknight meal using up any leftover turkey you might have on hand. This leftover turkey casserole is comforting, and a perfect way to transform that leftover turkey into a whole new meal. Tender pasta, a creamy sauce, juicy turkey, and mixed vegetables in every bite.
This Grilled Turkey Cranberry Cream Cheese Sandwich is the perfect light meal after a decadent Thanksgiving or Christmas dinner that includes cranberry sauce. Creamy and tart on the inside, toasty on the outside.
Creamed Ham (or turkey) is the perfect way to use leftover ham or turkey after a big holiday meal! Easy to make, with just 5 ingredients, this delicious meal can be on your table in no time!
A great way to use up leftover turkey meat and make it into a gameday appetizer!
Turkey Pot Pie
This easy recipe for turkey pot pies uses Bisquick on the top and tastes just like chicken pot pie.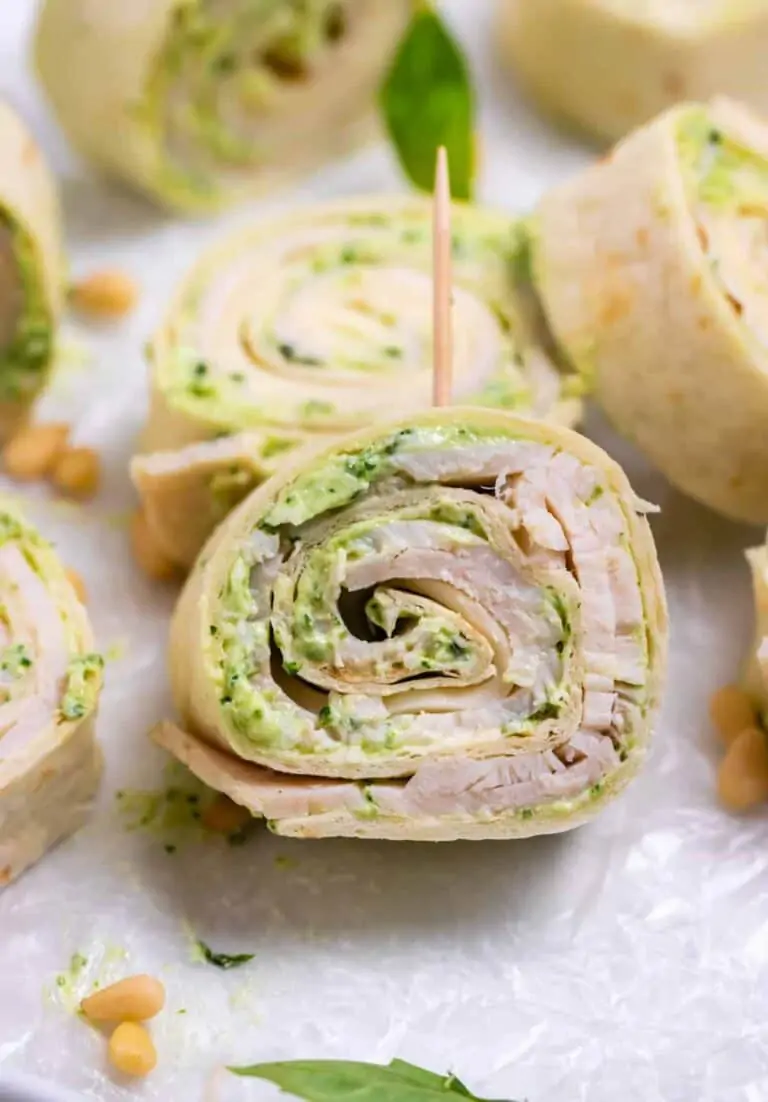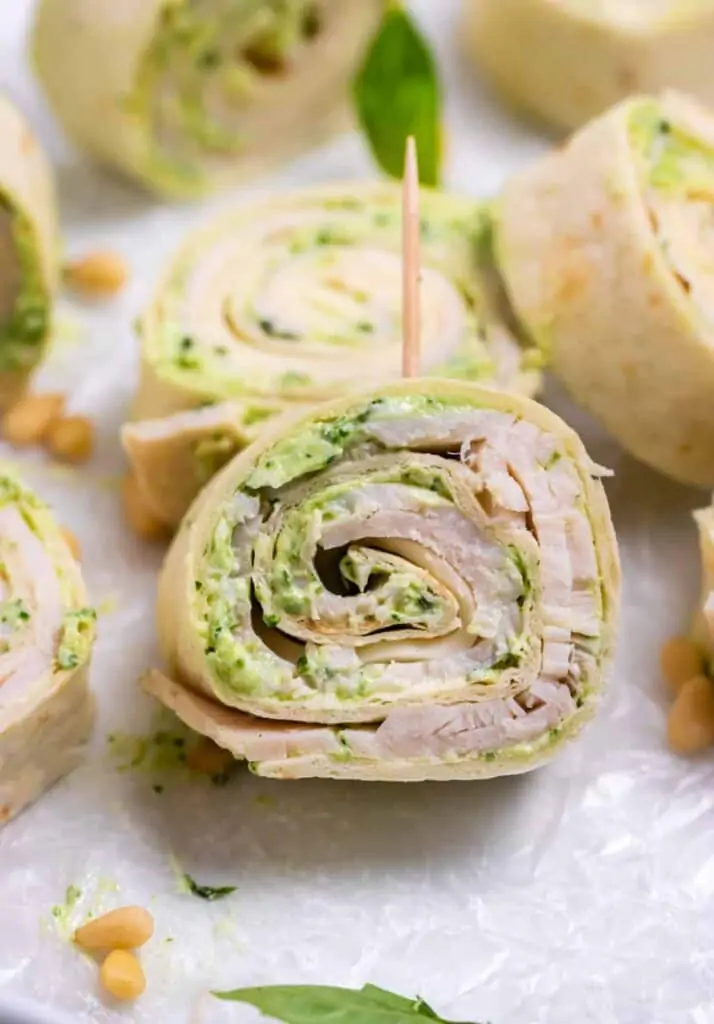 Loaded with fresh ingredients, these Pesto Turkey Pinwheels are perfect for a simple lunch, party platter or even a snack. Smoked provolone pairs well with this turkey and wrapped in a pesto cream cheese mixture that you will be coming back for more again and again!
This award-winning Turkey Brie Crostini is a unique and delicious easy turkey brie appetizer, made with leftover turkey or deli meat. This crostini recipe only takes a few minutes to throw together.
This traditional Guatemalan soup features turkey bathed in a rich and spicy chili sauce. Enjoy it with fresh tortillas or crusty rolls.
This Turkey and Black Bean Chili is a terrific way to use up any leftover turkey from your Thanksgiving dinner. It is very easy to make and packed with flavor!
Try making these crowd pleasing Turkey Sliders on Hawaiian Rolls! They are quick and easy to make and the entire family will love them. You could even use your leftover dinner rolls for this one.
Let this leftover turkey wild rice casserole come to the rescue! Combine turkey with wild rice and other ingredients to make this tasty casserole recipe.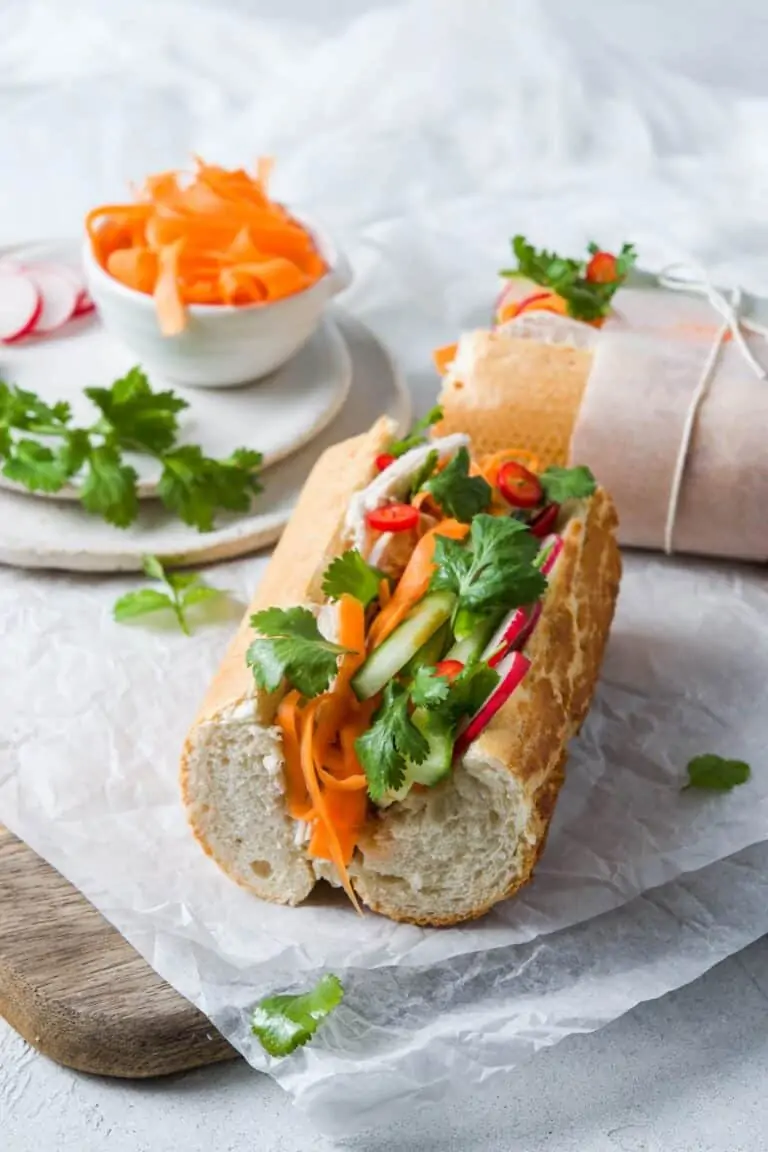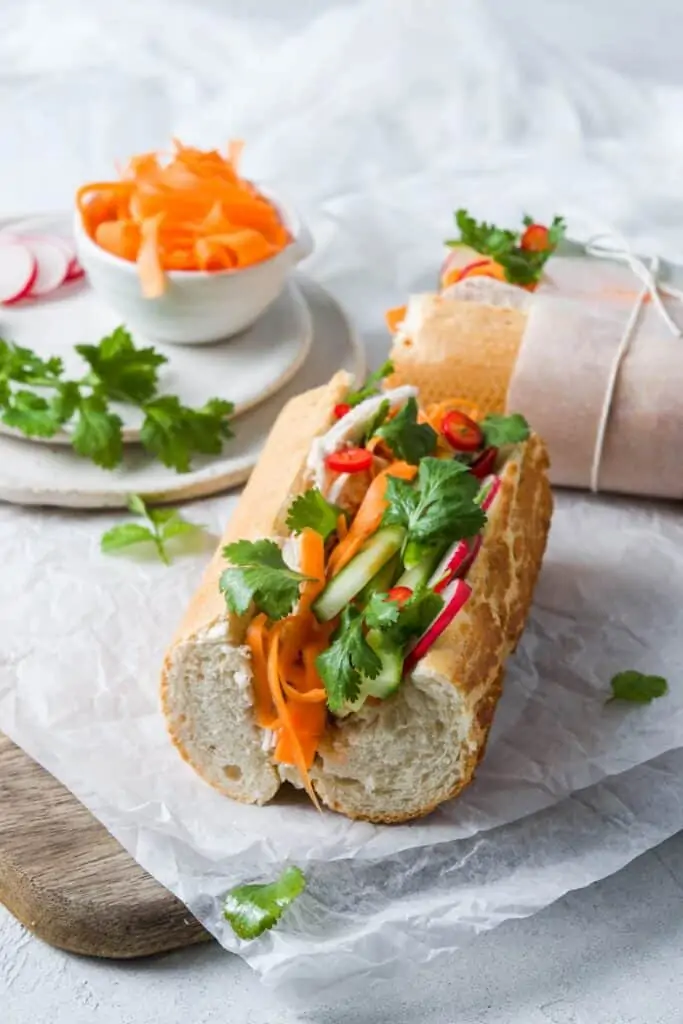 With quick pickled carrots, fresh herbs, and a salty sauce to drizzle over, this turkey banh mi baguette is a flavor packed way to enjoy leftover turkey.
This leftover turkey curry recipe is easy and delicious and perfect for spicing up those leftovers.
You might want to roast turkey all year round for this flavorful leftover cheesy turkey casserole. Not only is this easy to make but you can use any kind of leftover meat for an incredibly tasty dish that will have everyone begging for seconds.
For these Leftover Turkey Tacos, turkey meat with bacon and mushrooms is tossed in crunchy taco shells wrapped with soft tortillas and then topped with aioli and blueberry sauce that's both a little sweet and little savory.
These Turkey Cutlets are gluten free and dairy free. The turkey schnitzel is perfect for smaller gatherings around the holidays.
This turkey breast sandwich is easy and delicious! All you need is some leftover turkey and fixings from the holidays for this turkey sandwich!
This turkey lentil soup recipe is so hearty and delicious, and it only takes about an hour from start to finish.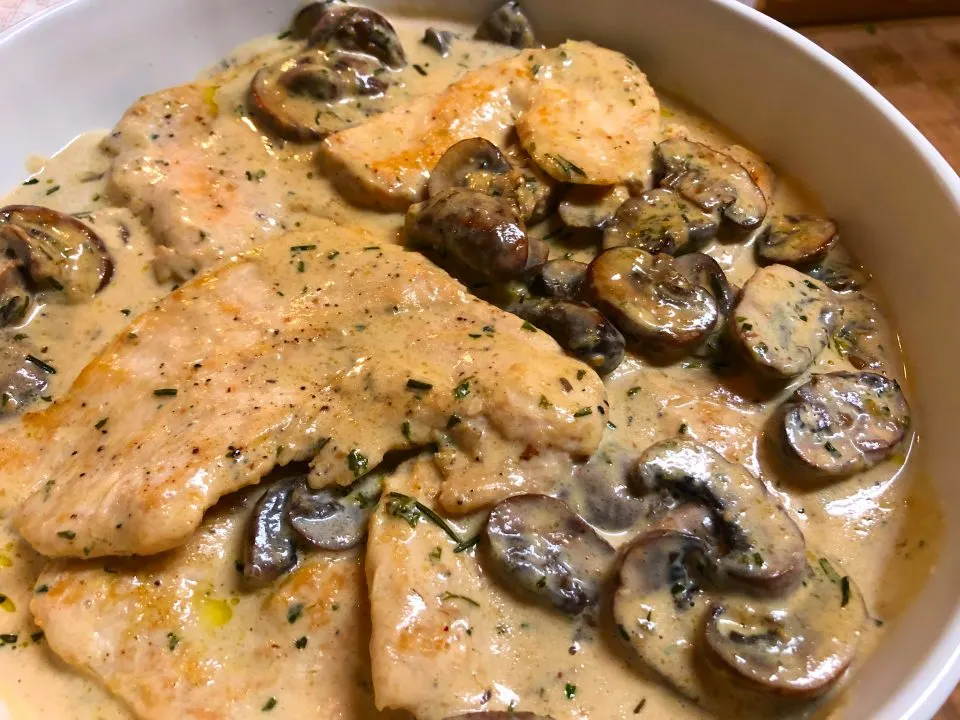 This Turkey Breast Cutlets in Creamy Mushroom Sauce is a hit 10/10 times. It's also gluten free and low carb, but you won't even notice because it is so decadent!
An easy way to reuse leftover turkey the next morning for breakfast.
Buffalo turkey dip made in a slow cooker has all of the tangy, gooey goodness of regular buffalo dip with the added yum of turkey. This dish makes a perfect appetizer or game day treat!
Mexican Turkey Garbanzo Bean Salad, or Chickpea Salad, with a Cilantro Lime Vinaigrette Dressing, is fresh, vibrant, colorful and healthy, and a delicious way to eat healthy all year round!
Skip the Chinese take-out and have this yummy, healthy Turkey Stir Fry with Sesame Ginger Dressing and broccoli and carrots on the dinner table in 30 minutes.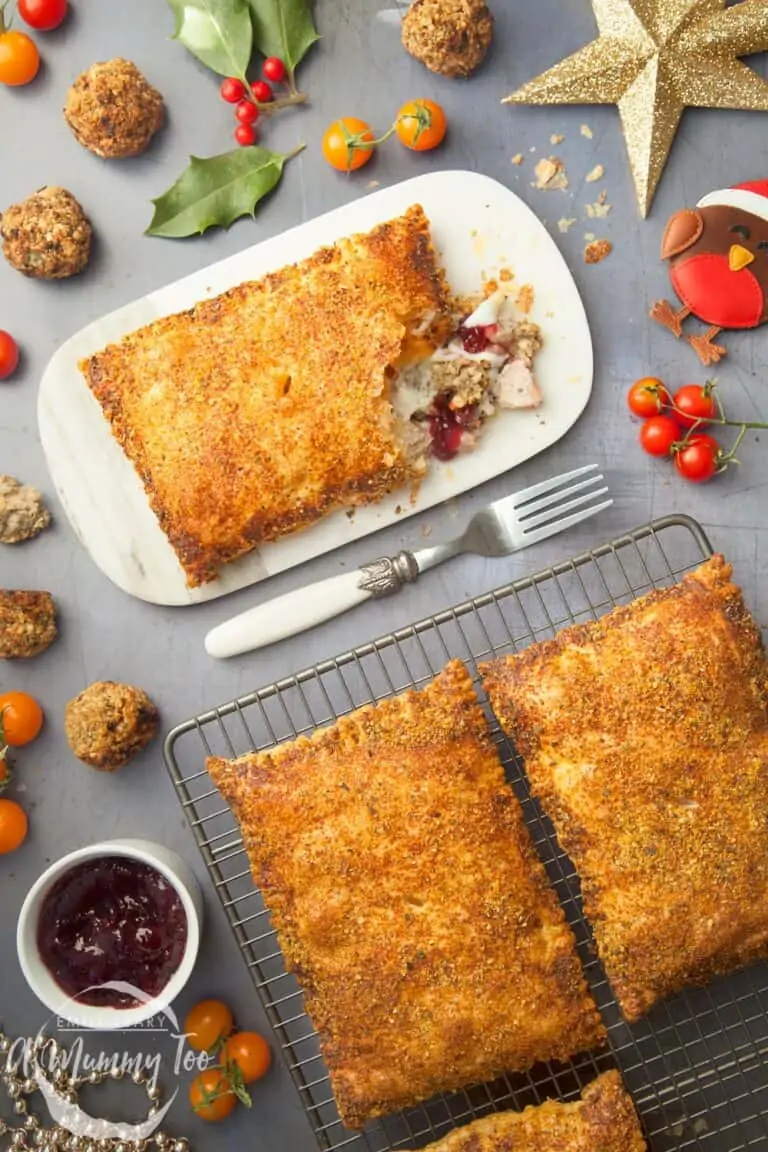 A deliciously festive slice – turkey, bacon, stuffing, cranberry and white sauce in a puff pastry pocket, with a herby cheese crumb.
This toasted turkey bagel is a great way to use up the festive leftovers or get you in the holiday mood. Each bagel is filled with peppered mayo, herby stuffing, juicy roast turkey, creamy Wensleydale cheese and sweet cranberry sauce.
Air Fryer Rolled Stuffed Turkey Breasts are perfect for small holiday dinners. These juicy spinach-feta stuffed turkey rolls cook in 15 minutes! This recipe includes cooking times and instructions for oven-roasted turkey breast rolls, too.
If you're looking for a quick, easy, and kid-friendly lunch to make, it's hard to go wrong with this recipe. This easy hand pie recipe only calls for 3 ingredients and produces the BEST Homemade Hot Pockets!
These Turkey bacon club lunch kabobs are a delicious and unique way to enjoy your favorite sandwich on the go. It's perfect for school and work lunches, picnics, days at the beach, or even just an afternoon snack!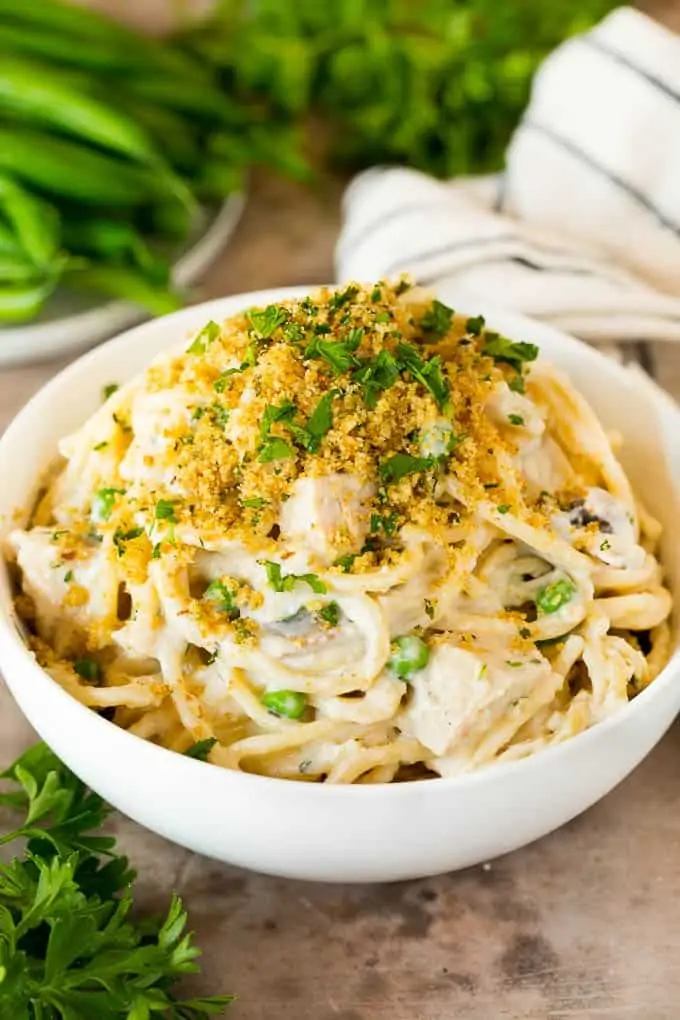 This turkey tetrazzini contains diced turkey, mushrooms and peas, all tossed with pasta in a creamy sauce, then baked to perfection.
This is a simple and delicious way to eat your leftover Thanksgiving Turkey!
Need a recipe to warm your tummy for this upcoming cold weather? Make this delicious leftover turkey recipe!
Mile high sandwich packed with turkey, bacon, and creamy avocado. Try it once and you are going to be craving it again and again!
Bacon Turkey Bravo Sandwich on Tomato Basil Bread with crispy bacon, Gouda cheese, sliced turkey, lettuce, and tomato is perfect for just about any meal!
Don't let that leftover turkey go to waste this holiday season. Use that, plus a few extra vegetables you may have, to make a delicious soup.
These super tasty Leftover Turkey Carnitas are my favorite way to use up leftover turkey meat! My turkey carnitas are the best use of your leftover turkey from holidays, hands down! Your family is sure to love these easy street-style tacos any night of the week, and any time of the year!
This Keto Turkey Casserole is easy to make and delicious! Made with leftover turkey, broccoli and cheese you will love this delicious and healthy dinner.
Turkey and Mashed Potatoes Fritters are easy to make and so delicious! Make it with any leftover turkey for a yummy brunch or dinner.
Simple turkey chili recipe using canned goods and leftover turkey. Easy to make and tasty!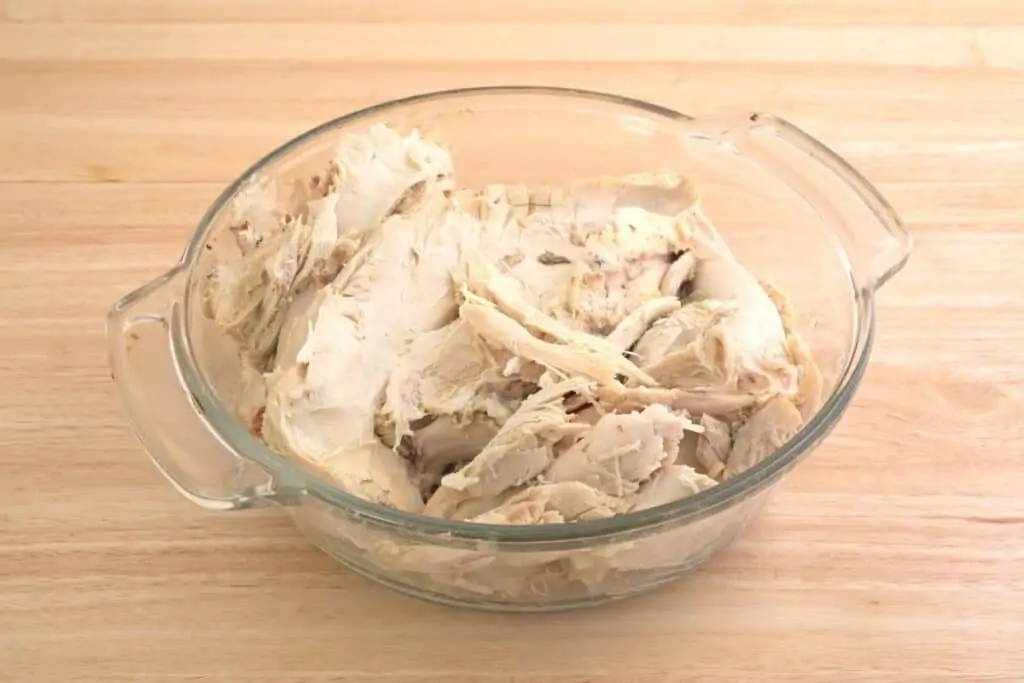 With so many great recipes to use up turkey leftovers, how will you use your leftover turkey to make even more dinner recipes?
Which of these creative leftover turkey recipes would you say is the best leftover turkey recipe?
Do you have any favorite fantastic leftover turkey recipes that you always make and that I should add to this list?