Did you ever have a friend that required all of your attention?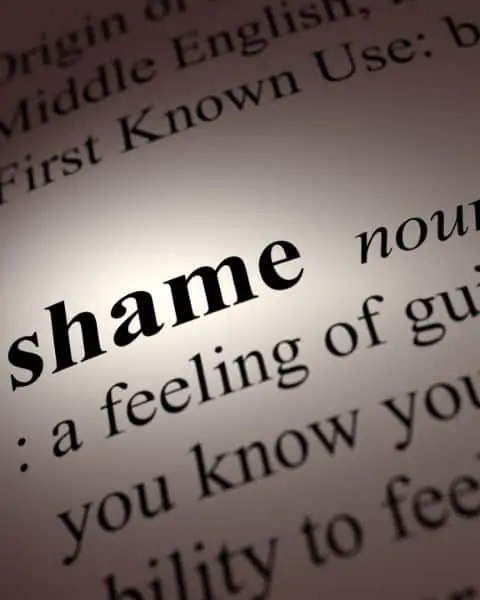 I'm talking about those friends that don't like you to have any other and will be sure to let you know they aren't happy with you should you introduce them to any new friends you've made?
When I was a girl we moved a LOT.
I learned from an early age not to put down roots because it wouldn't be too long before I'd be ripped up and moved to some equally dark and lonely residence. One of the unfortunate side effects of this kind of life is that I never learned to make true friends.
There are many reasons for the constant moving around that only added to my awkwardness and inability to approach the new destinations with excitement. It was never a new adventure, only a new place to learn to survive. And the isolation grew until I thought I would disappear forever.
And then one day I finally made a new friend.
This friend was welcomed by a lonely little girl desperately aching for someone to validate her, to see her. Finally chosen.
My new friend reassured me that I was right to think I didn't fit in. I found comfort in knowing that I always had a friend on the playground when noone else wanted to include me in their games. When I was lonely my friend would gently sooth away my sadness by telling me things like
"I'll always be there even when noone else wants you…"
"They just don't understand you…"
"You don't need them anyway…"
As time went by I found myself in more and more situations that only seemed to reinforce the things my friend was whispering to me continually now. This seemed to give my friend more power and control over my life. I quickly found myself turning to my new friend, Shame, before anyone else for comfort only to find emptiness and accusations. So desperate for someone to break through the false reality I was now trapped in. I had been lured by this friend of mine into a prison cell of my own creating. Cold, dark, and lonely. Each brick reinforced with the hurt and pain I continued to feel at the hands of anyone who came near the door.
Isaiah 42:22
But this is a people plundered and looted, all of them trapped in pits or hidden away in prisons. They have become plunder, with no one to rescue them; they have been made loot, with no one to say, "Send them back."
As a final attempt to avoid Pain, I allowed the door to be closed and never again looked in it's direction. Days turned into months. Years of keeping everyone but Shame out found me trapped. But I didn't hold the key to set me free. In fact I didn't even realize I need a rescuer. How could I? I had been living there so long that it was home and I liked the safety of my comfy place where noone could touch me.
Or so I thought…..
It's true that I am awkward, quiet, unique, and different…
But I was not alone!
Isaiah 49:15
Can a mother forget the infant at her breast,
walk away from the baby she bore?
But even if mothers forget,
I'd never forget you—never.
Look, I've written your name on the backs of my hands.
And there is One who hold the keys, in fact the locks had already been released. The crazy thing about being in a prison of your own making is that it's no more than an illusion. You just don't see that the door is open and you are free to go. Fear keeps you from even knowing there is a door.
Fear of Pain, Rejection, and Misunderstanding.
Psalm 116:1-9
I love the LORD, for he heard my voice; he heard my cry for mercy. Because he turned his ear to me, I will call on him as long as I live. The cords of death entangled me, the anguish of the grave came upon me; I was overcome by trouble and sorrow. Then I called on the name of the LORD : "O LORD, save me!" The LORD is gracious and righteous; our God is full of compassion. The LORD protects the simplehearted; when I was in great need, he saved me. Be at rest once more, O my soul, for the LORD has been good to you. For you, O LORD, have delivered my soul from death, my eyes from tears, my feet from stumbling, that I may walk before the LORD in the land of the living.
It is my prayer that we would see those who have unknowingly befriended Shame and not be turned away after a first attempt by their rejection of us.
For we have all played with Shame at one time or another.
May we be willing to reach through the darkness and touch the untouchable over and over again until they are able to feel us and trust that we will not hurt them.
It's true that my old friend visits every now and again. But I have found One that IS a True friend! The thing about Shame is he doesn't like to hang out when I have my new friend around. So when he visits it's usually very brief and only serves as a reminder that I am still in need of the only one who truly gets me!
Psalm 119:73-80 The Message
With your very own hands you formed me;
now breathe your wisdom over me so I can understand you.
When they see me waiting, expecting your Word,
those who fear you will take heart and be glad.
I can see now, God, that your decisions are right;
your testing has taught me what's true and right.
Oh, love me—and right now!—hold me tight!
just the way you promised.
Now comfort me so I can live, really live;
your revelation is the tune I dance to.
Let the fast-talking tricksters be exposed as frauds;
they tried to sell me a bill of goods,
but I kept my mind fixed on your counsel.
Let those who fear you turn to me
for evidence of your wise guidance.
And let me live whole and holy, soul and body,
so I can always walk with my head held high.