I had the pleasure of meeting Ann Voskamp who blogs at the site
A Holy Experience among many other things.
Ann is one of those people who can take the ordinary, seemingly mundane things of this life and use them to shine a light in a way that makes you just want to sit in the stillness and soak it up. I feel incredibly blessed to have met her and thank God for what he is doing through her!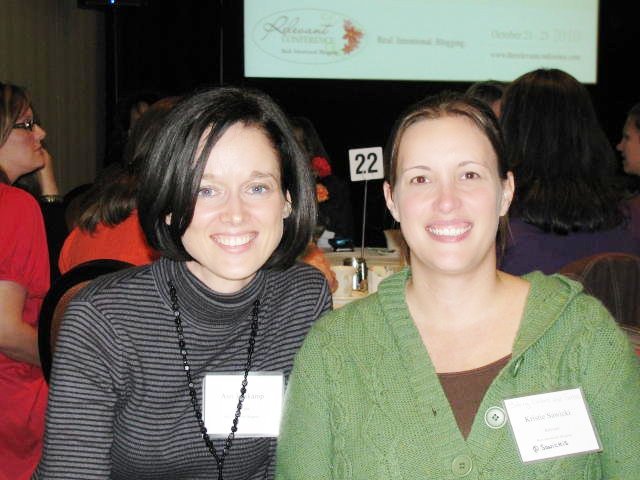 I met Ann for the first time at Relevant during dinner the first night. I loved that she was just as eager to hear from us as we were to hear from her.
She shared so many truths.
I had the opportunity to hear Ann Voskamp speak at the Relevant Conference last week and it has been life changing for me.
She reminded me that as much as I love blogging it is not where I find my identity.
I am going to spend my days giving the best of myself to God, my husband, my family, and my blog as I continue to live in this Upside Down Kingdom!
She challenged me to reconsider my motives for blogging. It is my sincere prayer that this blog would be a place of blessing and not condemnation.
I believe that everyone who listens to the message she shared will be changed!
The video quality is not the greatest, but the message is superb!
(The video has been removed until further notice)
You can find out more about Ann here.