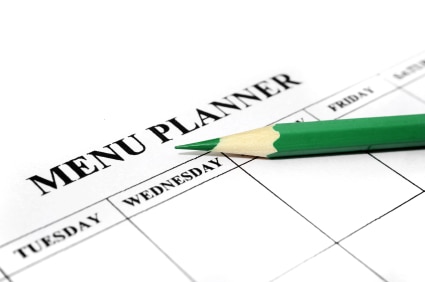 I shared how much menu planning has been working for me on Monday.
I want to share some tips to make menu planning easier and a lot less intimidating.
First of all if you ever check out my menu plans you'll see that we have the same basic foods for breakfast and lunch.
This has made menu planning so much less stressful because I only need to come up with six dinners.
The first thing I do when I sit down to make out the weeks menu is look through the freezer to see which meats I happen to already have available.
I try to build my weeks menu around what I already have on hand. This also helps when I grocery shop for the week because I usually only need one ingredient for each meal.
I should also add that as I am writing out my menu plan I am also writing out my grocery list at the same time.
One thing that is very important to successful menu planning is a great cookbook!
I have my Betty Crocker Cookbook and it has been a huge help to me. I can always find something great and super easy to make and that keeps me from giving up on menu planning. It has all kinds of great cooking information too!
We love variety and so I also send for every FREE cookbook offer I can find. Here are a couple of the FREE cookbook offers I've found recently.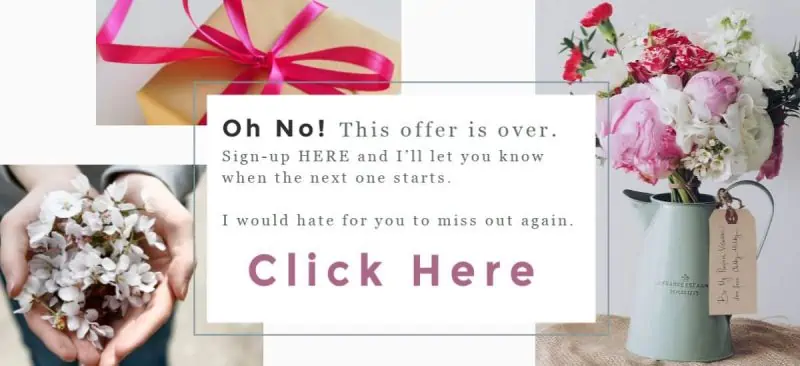 19 Best Ever Grilled Chicken Recipes
Free Diabetic Meal Planner
Land O' Lakes Recipe Book
Restaraunt Copycat Recipes
Sun-Maid Recipe Book
Mr. Food Let's Get Grilling
Maybe you are so overwhelmed by the idea of menu planning, but that is no reason not to do it. In fact it is very tempting to just overlook it, but I can tell you from personal experience that my life runs smoother when I know what's for dinner each day and my grocery budget thanks me each week I take the 10 minutes to write out a plan and a list.
If you just can't justify spending the time to come up with a menu that's alright because you can use this FREE menu planning site! They send you an email each week with a new menu and a grocery list all ready to go. You can even find special diet menus. It really is a wonderful FREE resource.
Lastly I want to say that menu planning works for me and I am confident that it can work for you too!