This new year has gotten off to such a great start!
I am so excited to see all that is ahead of me this year, and as January comes to an end I am putting the quote above into action in some very real ways in my own life.
There are so many things that I avoid because I feel that I am not qualified.
I have allowed the enemy to whisper in my ear the very lies I have been known to repeat to myself over and over again until I am so tangled by the lies that I become paralyzed.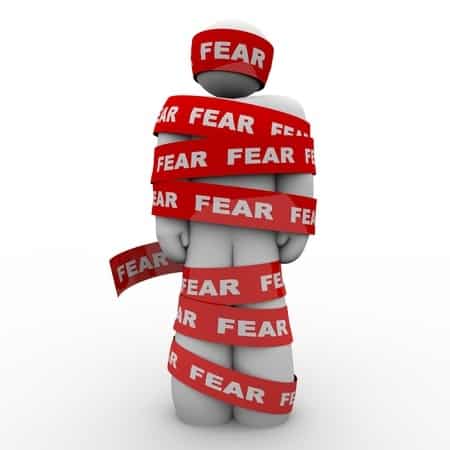 You'll never make it.
You are not good enough.
Who do you think you are?
You can't do that?
No one will listen to you.
Do any of those sound familiar to you?
This one thing has kept me from moving forward in my own life in so many ways.
I have a feeling that I am not the only one that struggles with feeling inadequate, even if it is only in a specific area and not an overall kind of feeling.
It's so easy to stay in your comfort zone where things are manageable and unscary. My comfort zone is where I can ignore the seemingly constant reminder of where I come from and who I once was.
It's time I start reminding myself of who I really am today.
I recently read an article that suggested that there are so many of us that have unknowingly become fear worshippers. I for one will admit that this is so true for me.
Fear of failure is mine.
Up until recently, I would rather stay where I was if it meant I could say I was successful in my life than take a leap into the unknown where the fear of failure was taunting me.
This year I decided I was no longer going to stay in my safe place.
I took a leap!
I am building my wings with the feathers of those who have gone before me.
That's the thing about this journey.
There is nothing that you are going through now that someone else hasn't been through.
That means that you can get through it too.
In fact, those who are already soaring are offering you their feathers so you can soar too!
Look around for the feathers, the ones that are falling around you to show you the way.
If someone offers you a feather, be sure to accept it…
Are you ready to take the leap with me?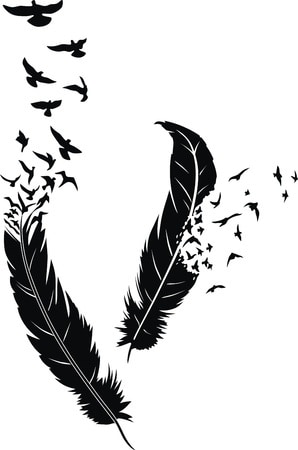 Isaiah 40:31 But those who hope in the LORD will renew their strength. They will soar on wings like eagles; they will run and not grow weary, they will walk and not be faint.
Psalm 91:4 He will cover you with his feathers, and under his wings you will find refuge; his faithfulness will be your shield and rampart.