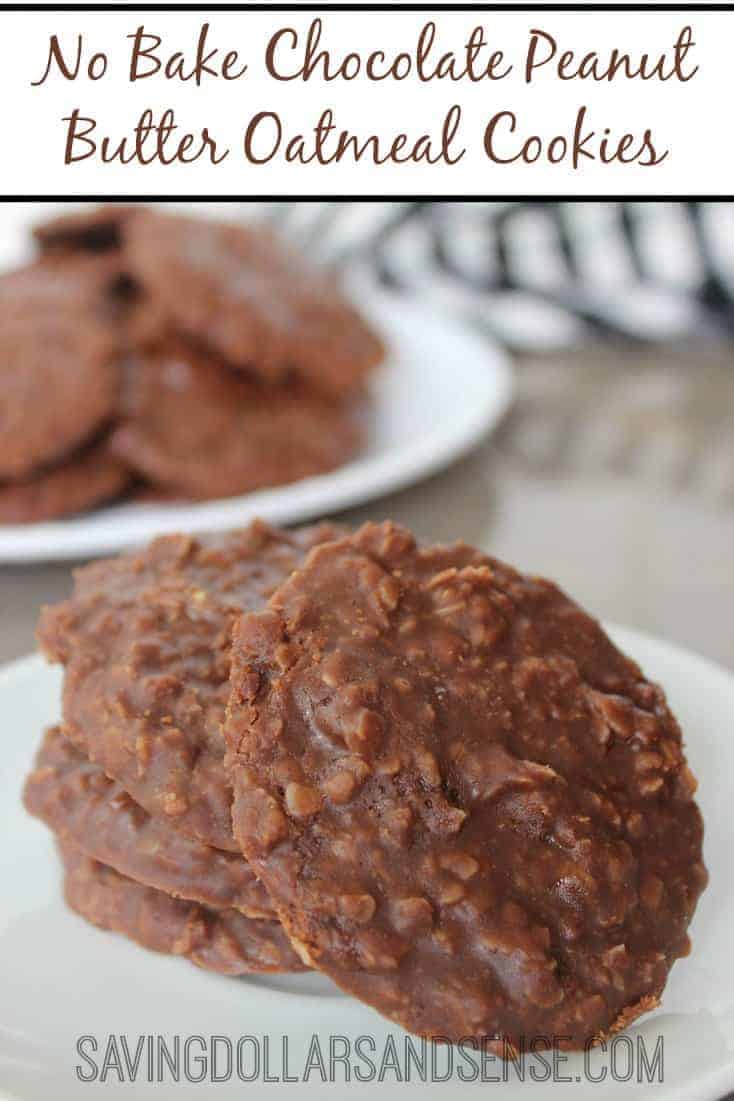 These No Bake Chocolate Peanut Butter Oatmeal Cookies are so easy to make!
Plus I love the fact that you don't have to use the oven which makes them the perfect cookie to make during the summer since it won't heat up the house to do so.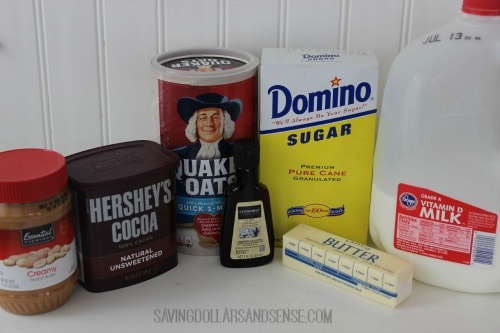 INGREDIENTS
2 cup Sugar
4 tbsp Unsweetened Cocoa Powder
1 stick BUtter
1/2 cup Milk
1 cup Peanut Butter
1 tbsp Vanilla
3 cup Oatmeal
DIRECTIONS
Line a baking sheet with wax paper or parchment paper
Combine sugar, cocoa, milk and butter in a large pan.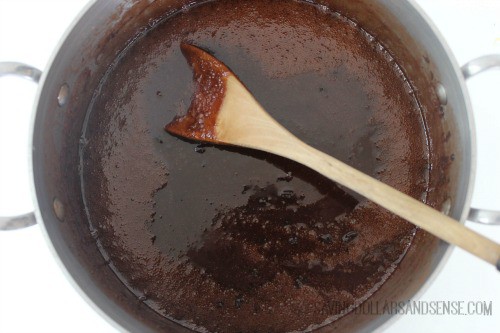 Bring to boil.
Add remaining ingredients, mix well and remove from heat.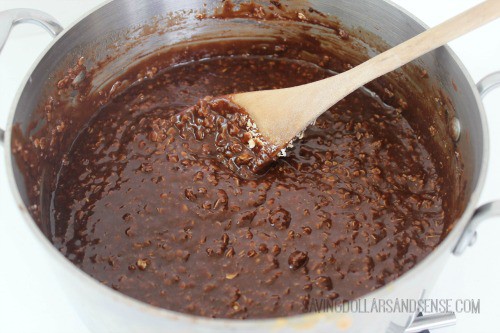 Drop spoonfuls of mixture on prepared sheet and allow to cool.