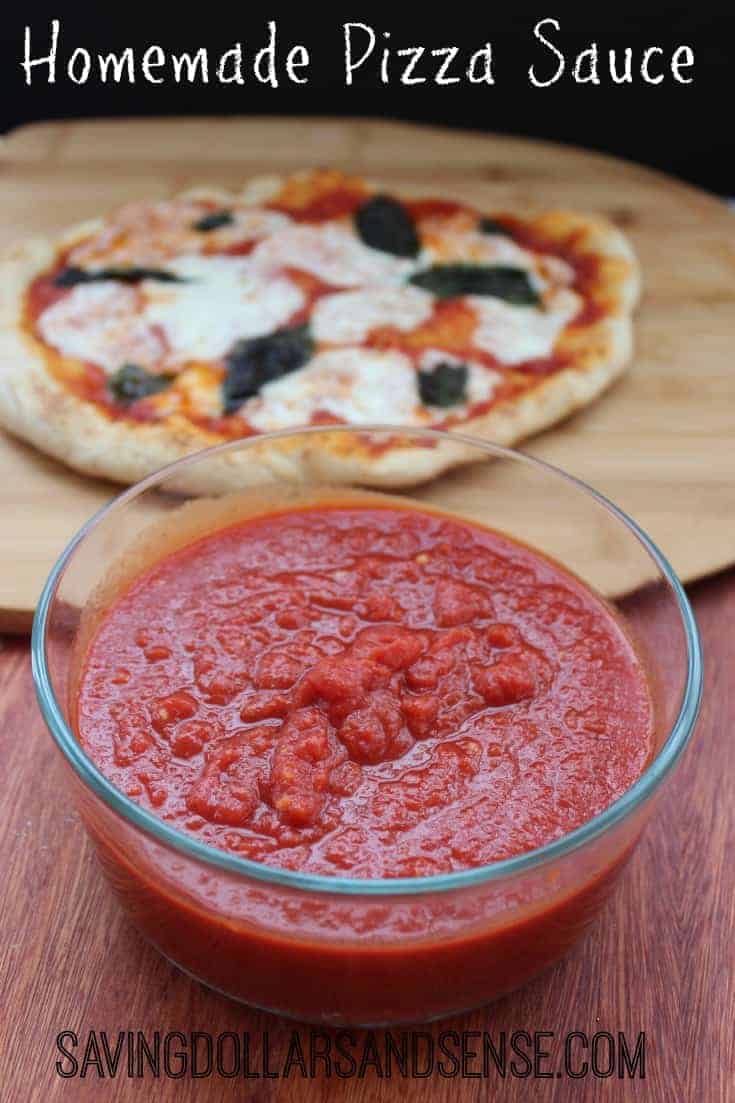 Moms know that even the pickiest eaters will eat just about anything if it is on a pizza.
Knowing how to make Homemade Pizza Dough and this Pizza Sauce recipe is really all you need along with some cheese and toppings.
I love having lots of toppings on hand and allowing each person in my family to make their own pizzas!
The pizza dough recipe and this sauce recipe make enough for 4 small pizzas.
INGREDIENTS 2 tbsp Extra Virgin Olive Oil 4 Garlic cloves minced 1 (28-ounce) can San Marzano tomatoes 1/2 tsp Kosher Salt 1/2 tsp Dried Oregano
DIRECTIONS In a medium saucepan heat oil on medium.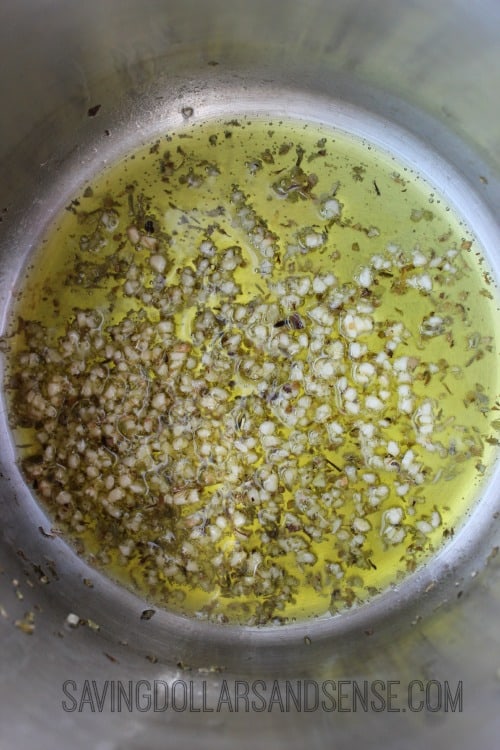 Cook garlic in pan for several minutes. Add crushed tomatoes, juices, salt, and oregano to pan and bring to a boil.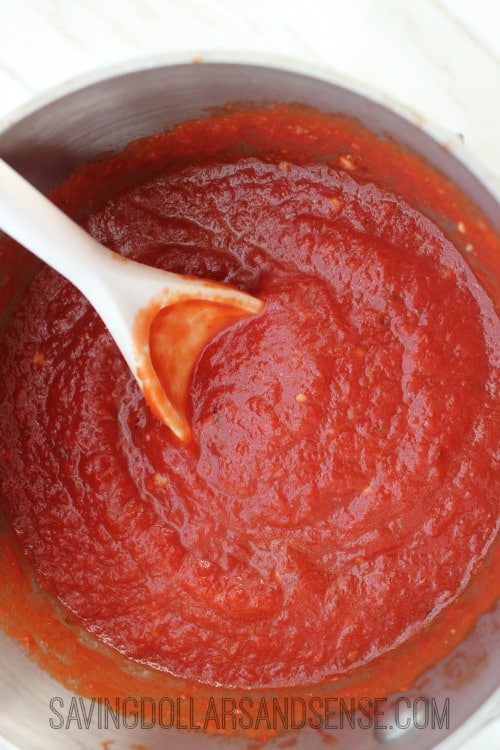 Reduce heat and simmer 30 minutes. Makes enough sauce for at least 4 pizzas.