Are you looking for a fun and inexpensive DIY Teacher Gift Idea?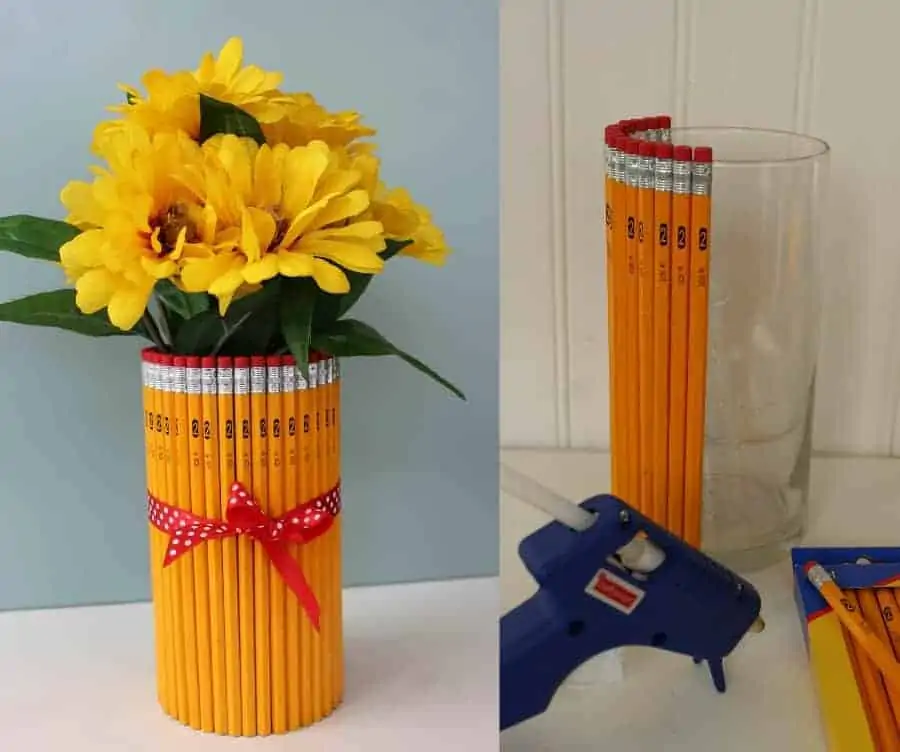 Give this thoughtful DIY gift to your favorite teachers this year to thank them for all they have done throughout the school year to help your child learn and grow!
Supplies Needed
Tall Cylindical Vase (approximately 7 1/2″ tall)
40-50 Yellow Wooden Pencils
Ribbon
Artificial Flowers
Hot Glue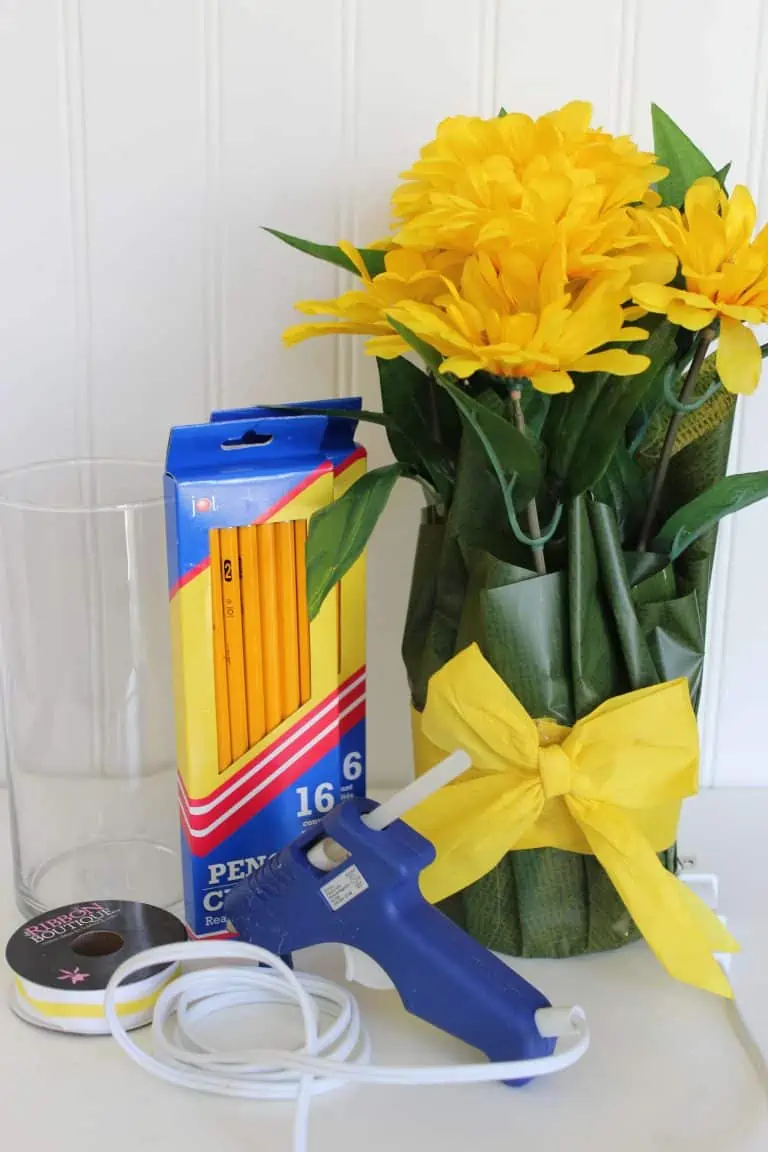 DIRECTIONS
Attach pencils to vase using hot glue.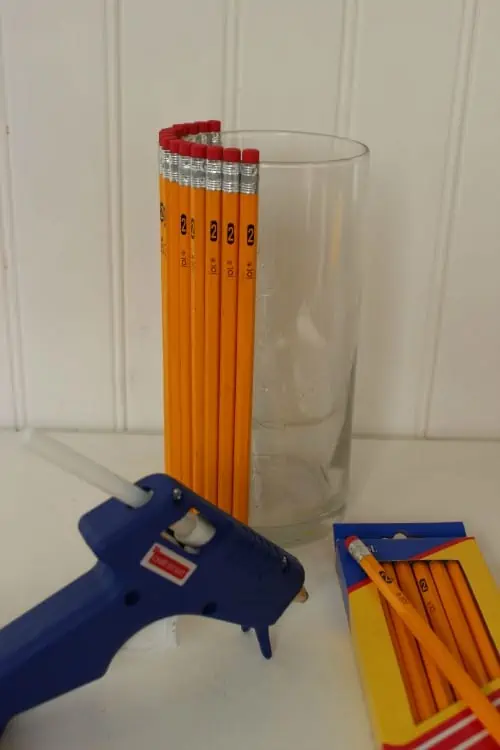 Tie vase with a bow.
Insert flowers into floral foam inside of the vase.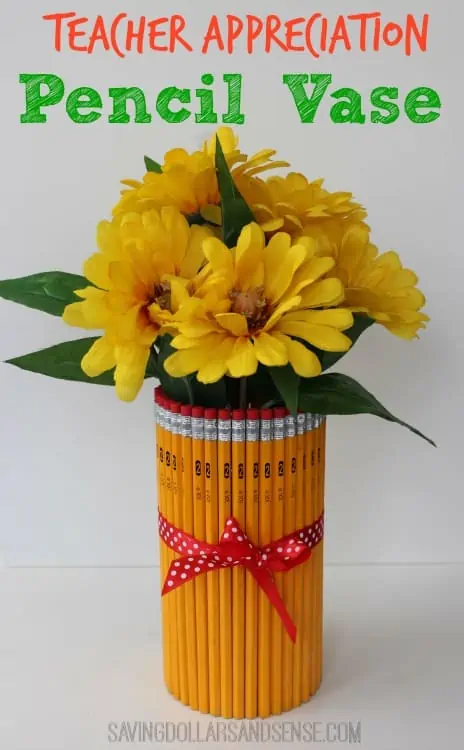 You might also like this "Thanks for Making Us Smarties" Gift Idea as well.