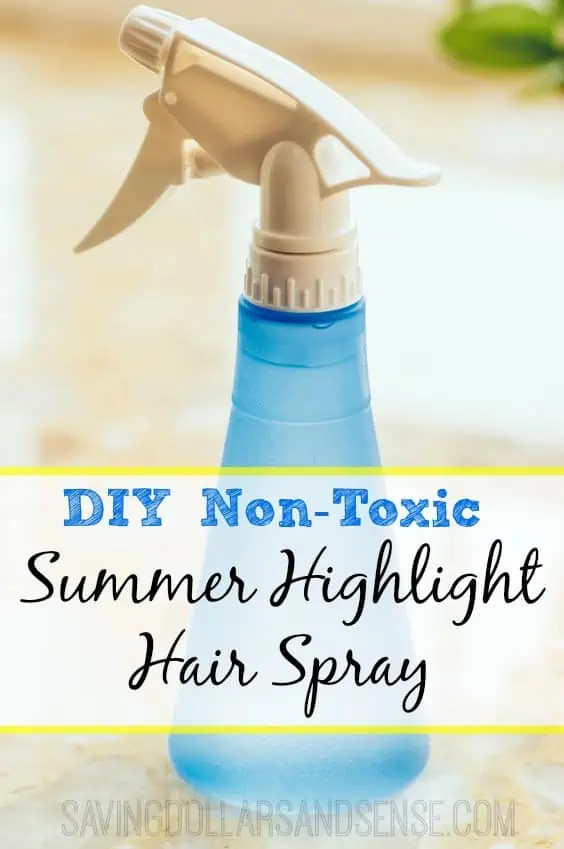 Those of you who are as old as I am will likely remember the days of trying to get that sun-kissed look in your hair during the summer months with DIY Highlights.
If you did not have enough money to actually buy the spray that was marketed to use the sun to lighten your hair, then you might have tried straight up lemon juice which would usually result in dry and brittle hair.
Try this All-Natural DIY Highlights recipe next time you want to get the look that says you spend all your summer days lounging at the beach 😉
Lighten any hair color with this recipe for sun-kissed highlights.
Be conservative with darker hair to avoid brassy hues.
Add all ingredients into a 12-oz. spray bottle and shake to combine.
To use, shake well and spritz throughout hair when spending time in the sun. Start with a small amount to avoid over-drying hair.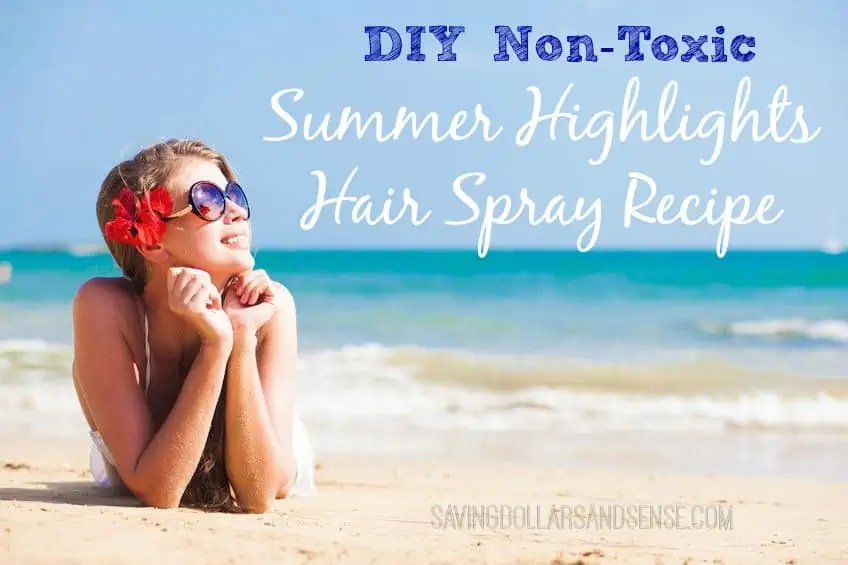 How to Save Money by Using Essential Oils.
*Saving Dollars and Sense Tip: Get the very best deal when you sign up for the Premium Starter Kit which actually includes 3 of the oils listed in this recipe! Plus I send out a special bonus Welcome Kit for anyone that orders the Premium Starter Kit through me that includes a reference guide, Amazon Gift Card, extra reference materials and MORE!