Ever since I took the leap of faith and started using essential oils in my home with my family, I have wanted to know How to Save Money on Essential Oils so I could get my hands on the best ones without breaking the budget.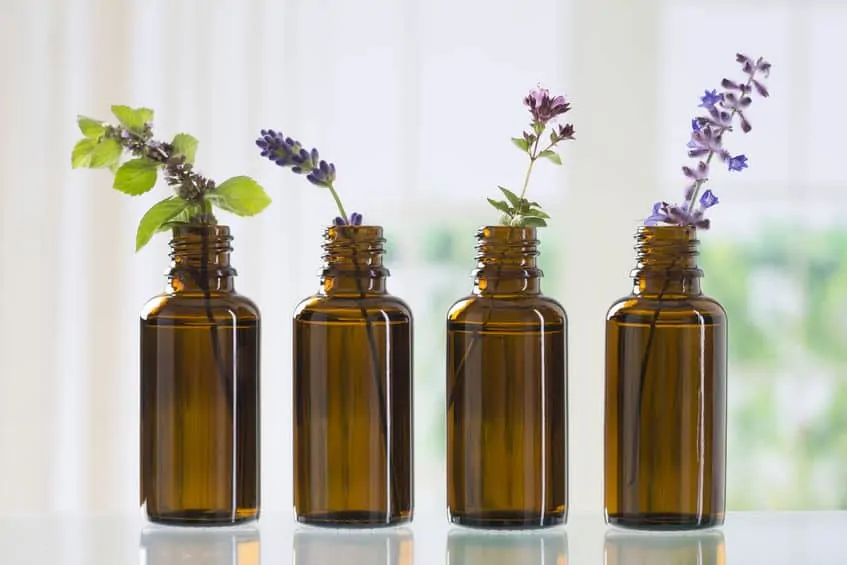 If you want to learn about How to Save Money, read more below.
How to Save Money on Essential Oils
I personally choose to only use pure, unadulterated therapeutic grade essential oils because I believe they are the only ones that can really offer the health benefits that I was looking for.
Other essential oils are more perfume oils than anything else and can't offer the same quality of health promoting benefits that I need.
Because I wanted the health benefits, I knew the essential oils I was going to be buying were going to cost a lot more than the ones I saw in my local stores.
When I was first considering essential oils, I was thrown off by the higher prices that I saw.
In fact I put off ordering anything at all for several months even though I knew they would be a great way to help boost my families overall immunity.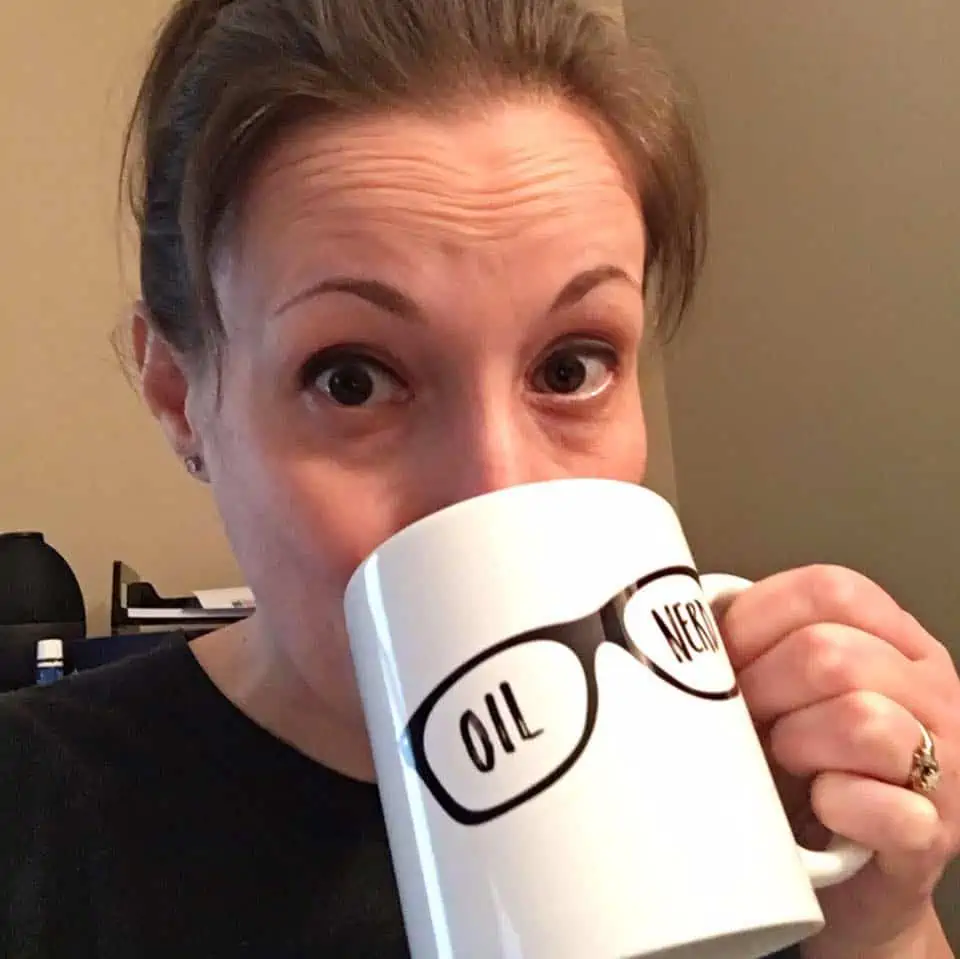 Then one day, after receiving some scary health news, I bit the bullet and placed my first order.
I have never once regretted my decision!
In my journey to health and wellness, I also wanted to find ways to incorporate essential oils while being a good steward of our finances.
What I found was that essential oils are really very economical when you follow these strategies to save.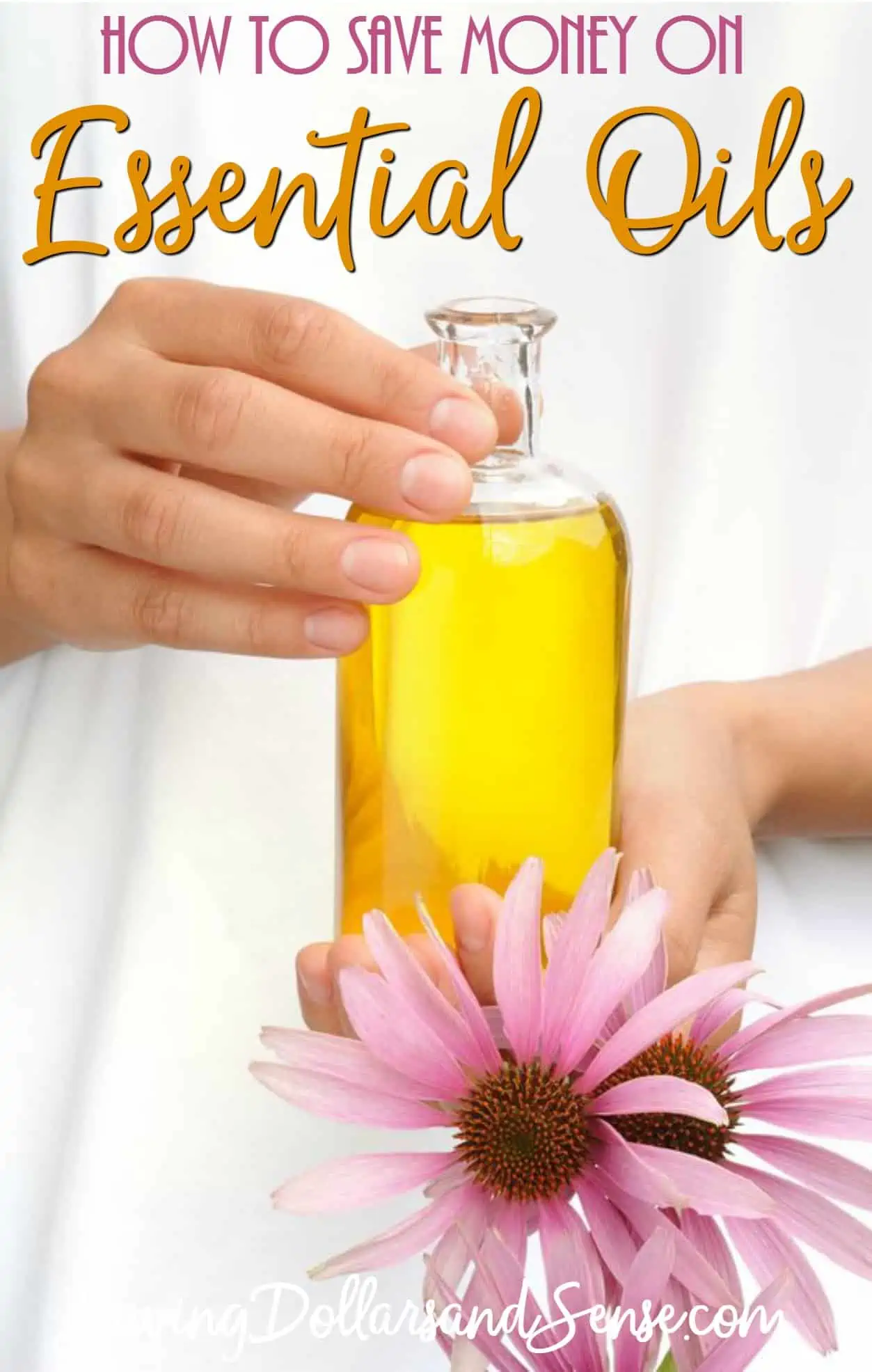 Ways to Save Money on Essential Oils
Less Trips to the doctor.
Because you will be using essential oils in ways that support yours and your families healthcare needs, you will likely find that you will be making less and less visits to the doctor's office which means less money on doctor bills.
Use a carrier oil.
Using a carrier oils every single time will help stretch your essential oils without reducing the power of the oils. Carrier oils are vegetable oils such as coconut oil or grapeseed oil that can be used to dilute essential oils and help to be able to cover larger areas. Carrier oils ensure that essential oils applied topically are comfortable since some oils may feel hot to the skin when applied without a carrier oil.
Don't Waste a single drop.
Lots of essential oils can be used in baths for a variety of things, when added to epsom salts. Add your favorite essential oil bottles that are almost gone to a jar of epsom salt and bury it. The salt will pull out the rest of the oil over time and you'll have a jar of bath salts ready to go.
So many Essential Oil Bath ideas here.
Buy Pure Essential Oils that never expire.
If you are buying essential oils that have an expiration date on them you may end up wasting your money because they are adulterated oils that are slowly losing their potency from the day you buy them. Switch instead to oils that can stand the test of time and you'll never waste money on oils that no longer work as well as you need them to.
Re-bottle your citrus oils.
Add your almost empty bottle of citrus oil to a glass jar of water to soak for an hour. Then pour the oil infused water into a glass spray bottle like this one for a quick homemade counter spray or room freshener.
Replace products you were already paying for.
I am sure you already find yourself spending money on household cleaners, health and beauty products and over the counter medicines on a regular basis. Chances are pretty good that these items have even become a part of your household budget. Consider this for a minute. You can make SO many of your own products with just a few inexpensive ingredients and your favorite essential oils.
Use the money you would have spent on cleaning products and pick up a new bottle of oil that will last a long time.
I use this all purpose cleaning concentrate to clean just about every single thing in my home. It is by far THE best glass cleaner I have ever used! Plus one bottle makes 28 of the large squirt bottles. I have a bottle in every area of my home. And it is non toxic which means your kiddos can help you clean without getting exposed to the toxic chemicals in the other cleaners.
Stop using herbs and extracts.
Did you know that you can actually use some essential oils in your cooking too? There are so many essential oils that I have used instead of herbs or extracts and because 1 drop goes a long way, you will use a lot less oil than you would have used herbs or extracts. I made some amazing peppermint brownies the other day using peppermint vitality oil and they were SO good!
You could replace basil, oregano, lemon, peppermint, lime, black pepper and MORE!
Sign up for a wholesale account.
An essential oils wholesale account allows you to get wholesale pricing and save 24% off the retail costs. Who would not want to save 24% on all orders? Once you have joined you only have to spend $50 a year to keep your wholesale account. You get to choose what you will spend you $50 on! This is even better than a membership with Sam's Club or Costco where you pay your membership fee without getting to choose you goodies for joining.
Order a kit.
Buying a kit is by far the very best way to get the most for your money. The kit that I chose includes 11 oils to try out (Frankincense, Lavender, Peppermint, Lemon, Valor, Peace & Calming, Citrus Fresh, Thieves, Raven, Panaway, Stress Away, and DiGize).
It also comes with a really nice home diffuser ($98 value all by itself!) and several other Young Living freebies including Thieves Hand Sanitizer and Spray for you to enjoy.
There are several kits to choose from! Click here to see them all.
Use A Rewards Program.
If you are going to be buying essential oils, why not join a program that offers you a chance to earn money back on every purchase and gives you discounted shipping options? I love the essential rewards program myself and have earned over $300+ in products and oils since signing up about a year ago. You can change your order and choose the day you want the order to process. And if there is ever a month when your finances are tight, just call and use your skip month and your order will be placed on hold for one month.
If you decide you can no longer participate in essential rewards, it's really no big deal to stop. You can restart anytime.
BONUS: Sign up for your wholesale account through me and save even more!
I send every person that orders the Premium Starter Kit through me a welcome kit that includes a bunch of Reference Materials so you know how to use your oils. Plus you will get access to our private Facebook Groups.
The Premium Starter Kit includes everything you need to get started along with 11 of the most popular essential oils and a diffuser.