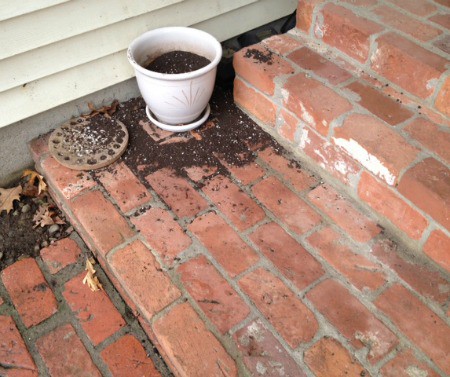 I found something interesting on my porch when I went out to get the mail yesterday afternoon that I wanted to share with you.
I have a pot of dirt that is sitting on my stoop waiting for me to bring home a pretty Gerbera daisy (or other pretty flowers) to plant in it. I walked outside and noticed right away that someone (or something) had knocked a bunch of dirt out of the pot onto the ground.
As I approached the pot to take a closer look I saw a large egg sitting in the pot!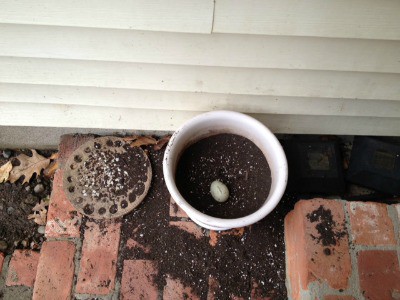 My first reaction was to ask my husband if he or the kids had put it there to play a prank on me and he assured me he knew nothing about it.

The egg was huge and looked just like a chicken egg to me.
I had no idea what it could be. We have all kinds of birds around here as well as some pretty large turtles. So I headed to Facebook to ask others what they thought had left it and there were some interesting explanations including the Easter Bunny and dinosaurs. I admit I was secretly hoping for a dinosaur myself 😉
There were a few duck suggestions as well. Although it is uncommon for them to only have one egg, and there was also some speculation that the egg had been abandoned.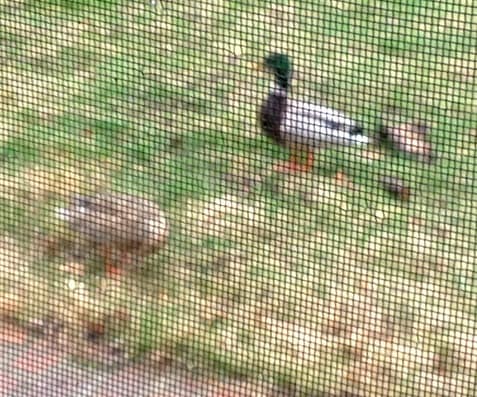 A little while later I noticed these two hanging outside near the porch. I still didn't know for sure that the egg belonged to them because they come to our house often looking for birdseed so it is not strange to find them visiting.
They didn't stick around long, and when they went for a walk we made sure to leave some birdseed in the grass for them when they came back with the hope that if it were their egg, we would entice them with seed to not follow through with any plans to abandon the egg.
That seemed to be the end of the story for the night.
Then this morning when I was saying goodbye to my husband I noticed the pot looked empty. I assumed a raccoon or other animal must have found it in the middle of the night, and I was sad. With all the bad news lately, I really needed to see some beauty in the world today.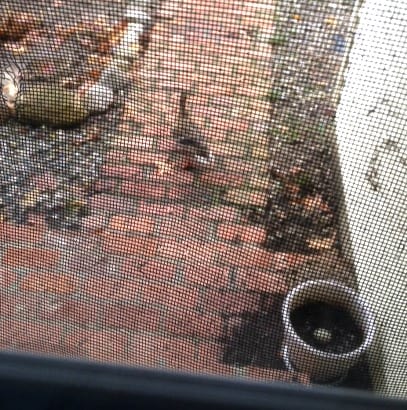 A little while later I found the momma duck sitting on the pot when I went to let my dog outside. I was trying to get a photo, but I spooked her and she jumped off the pot. But she didn't leave, she just stood nearby and watched her baby while I took this photo.
So we have been given this gift and I am so egg-cited to watch what happens over the next few weeks.