It's so easy to make your own lip balm with this Tinted Lip Balm Recipe, you'll never need to be without again!
Plus, I love making my own health and beauty products, because I like knowing exactly which ingredients are going into them.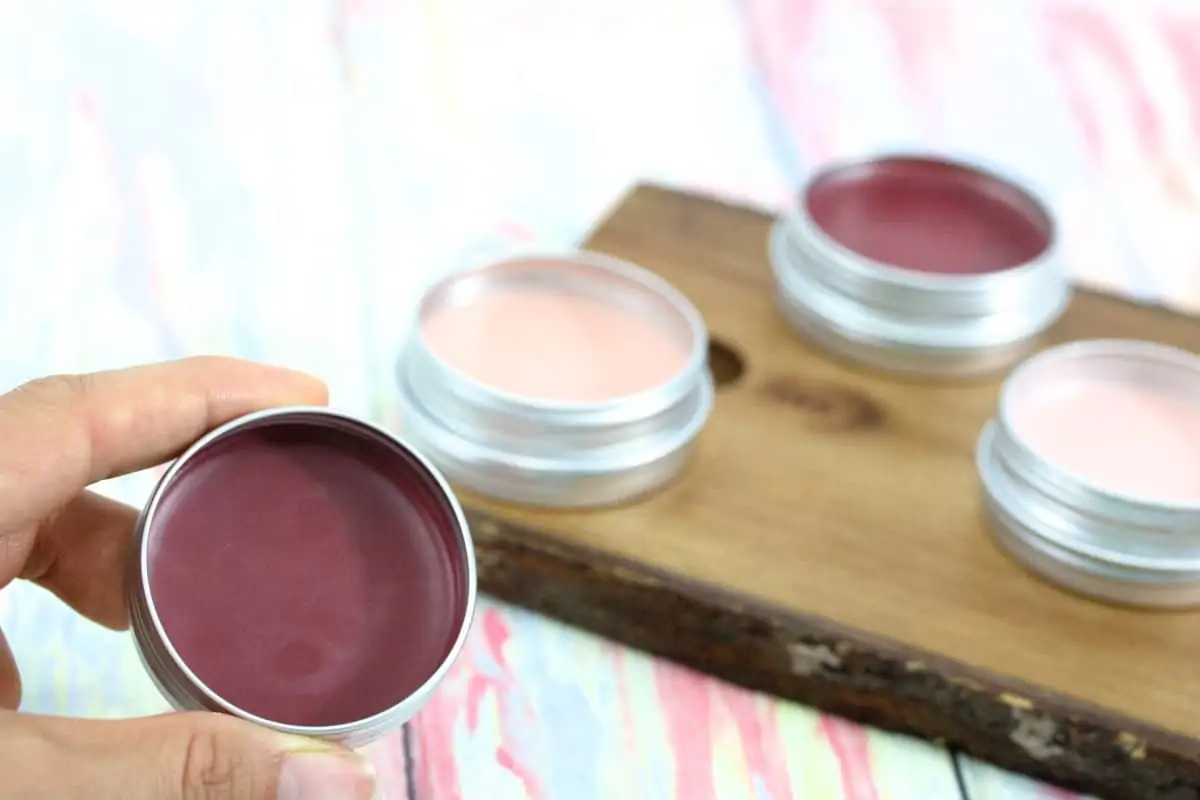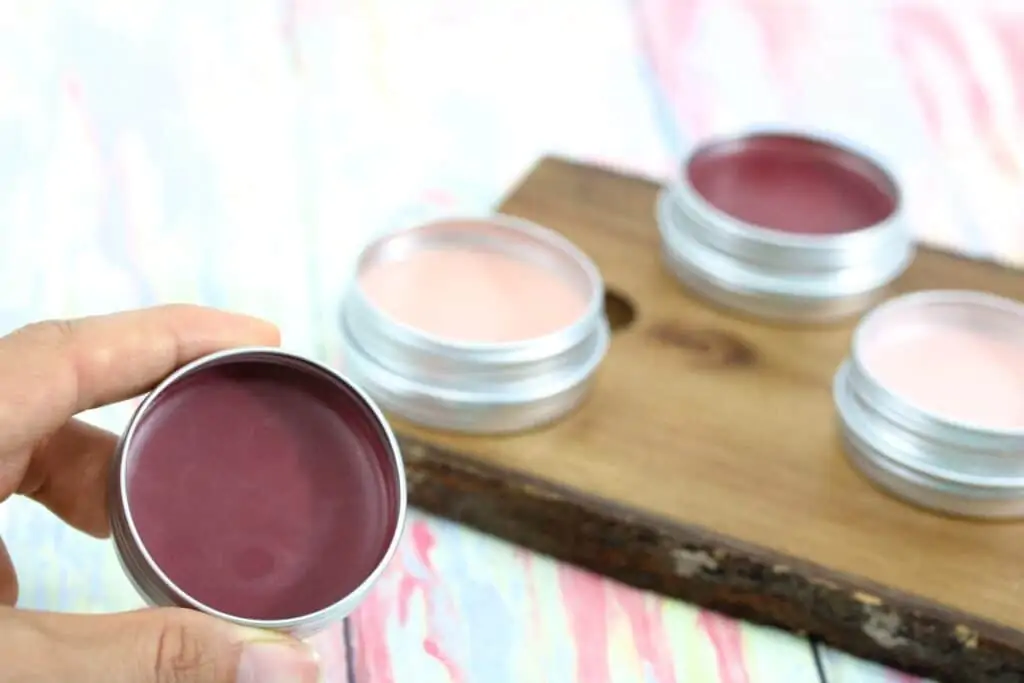 DIY Tinted Lip Balm
Besides whenever you make your own beauty products like this homemade lip balm, you're going to save a lot of money versus buying a store bought brand that is of the same quality.
Being frugal and making your own products is a great way to save money!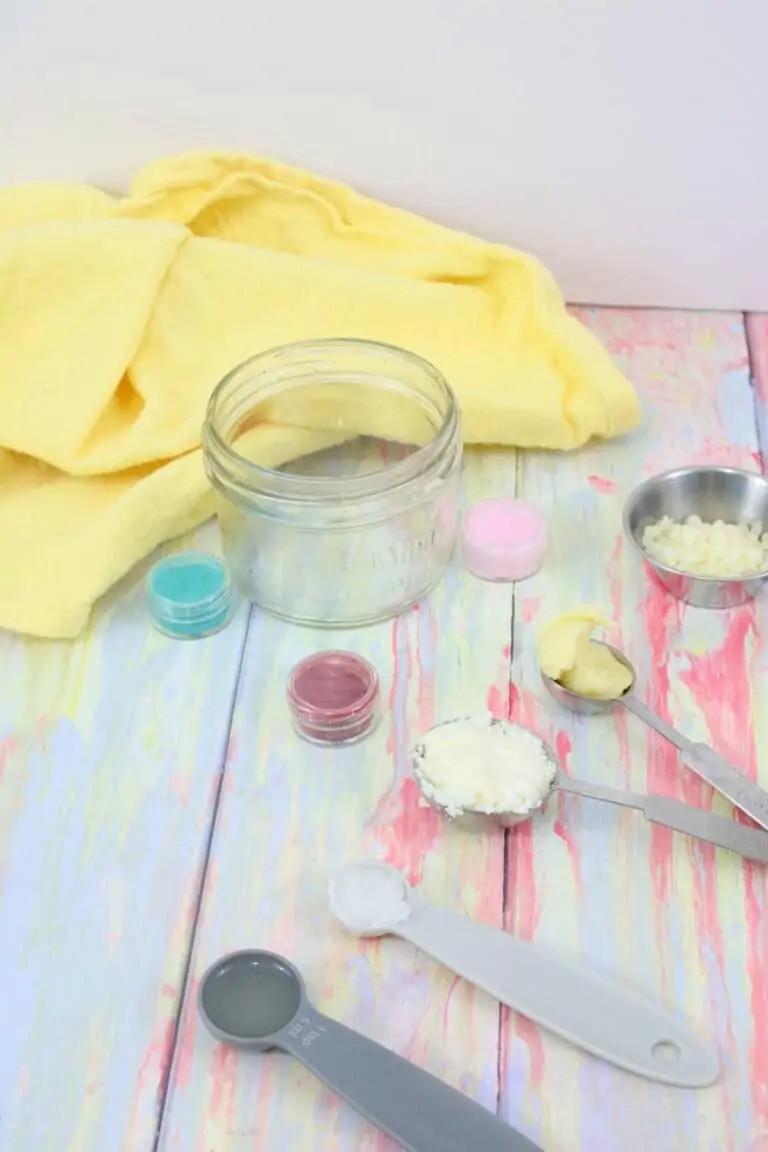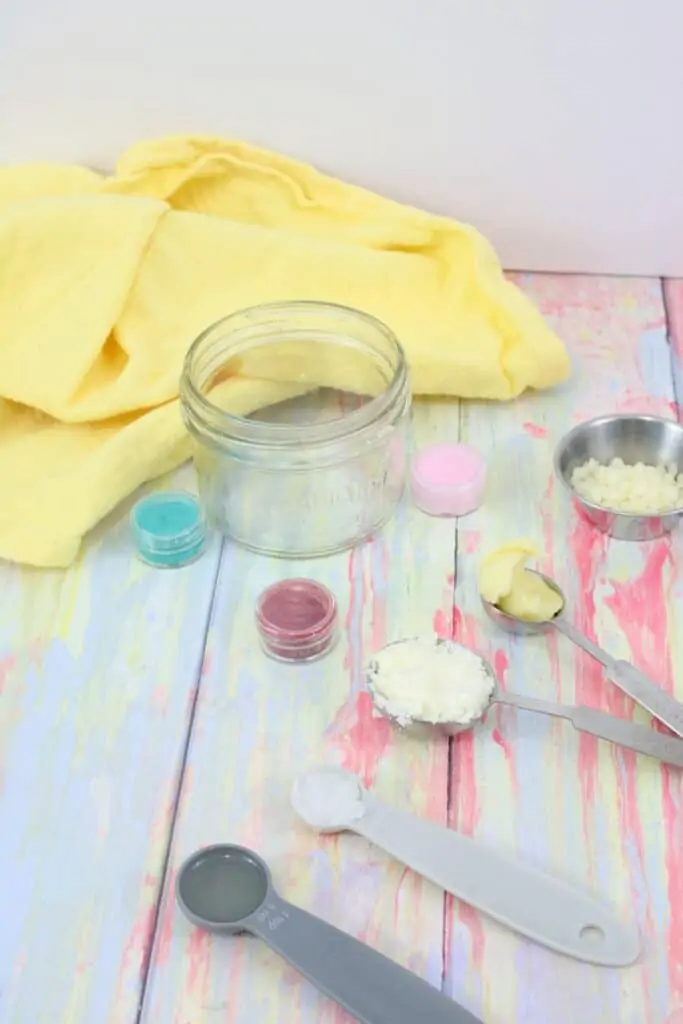 Tinted Lip Balm Ingredients
You can find all of the ingredients to make color tinted lip balm on Amazon.
• 2 tbs mango butter
• 1 tbs shea butter
• 1.5 tbs beeswax pellets
• 4 tsp apricot kernel oil
• 1 tsp coconut oil (measured solid/soft)
• ½ teaspoon pink or deep red mica powder
Make Your Own Lip Balm
It's so easy to make this DIY lip balm when you follow a few simple steps that I will share with you below.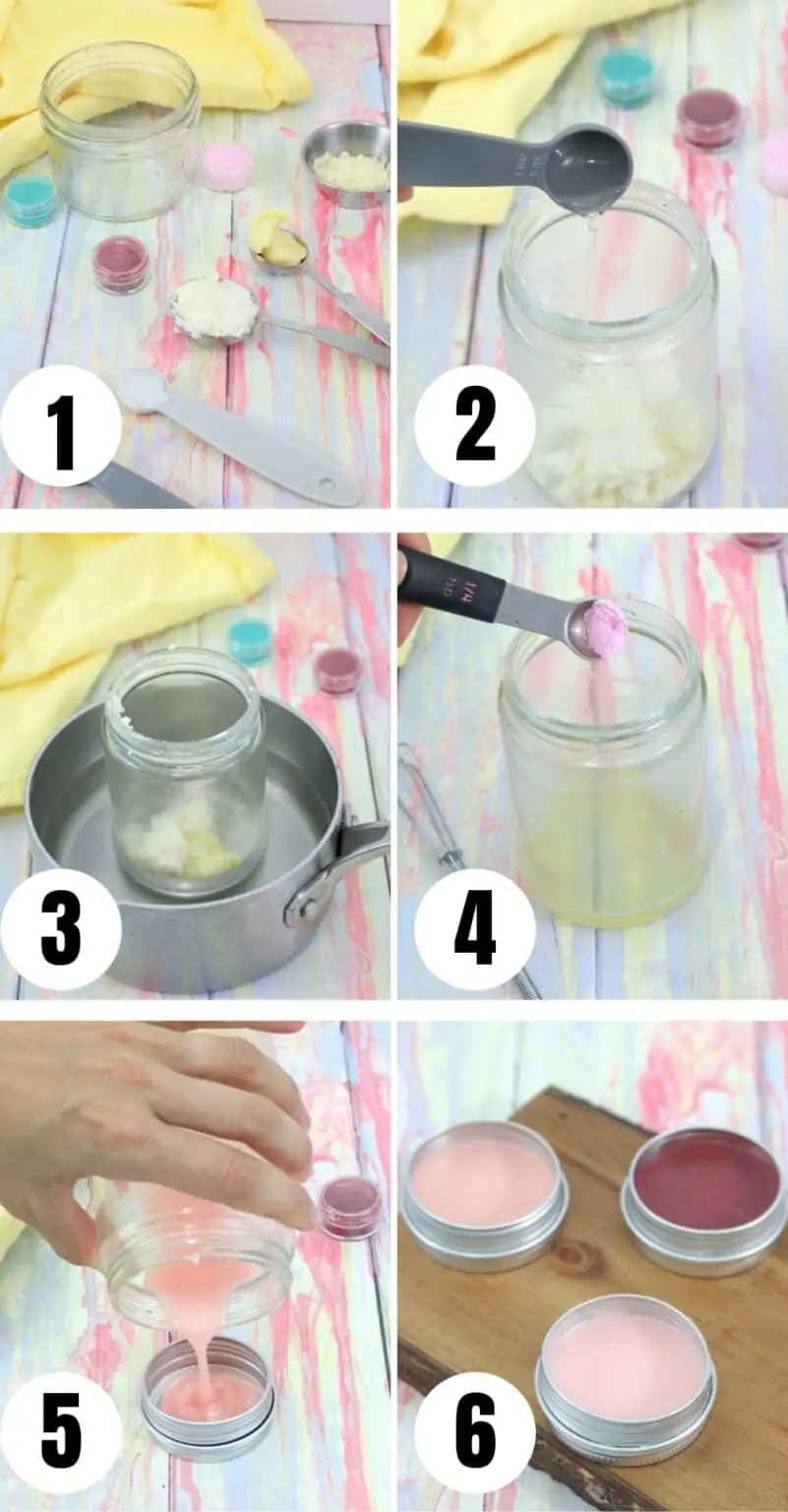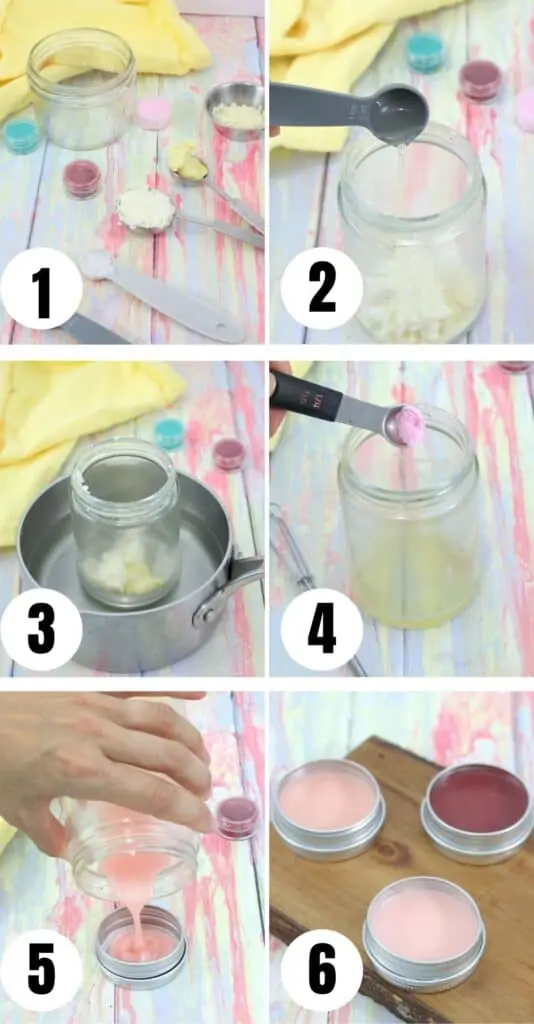 STEP 1: Measure out all of the ingredients.
STEP 2: In a medium (heat safe) jar or small double boiler, add in all the ingredients except the mica powder.
STEP 3: Heat at just above medium heat until all the ingredients are melted. Whisk every so often to speed up the process.
STEP 4: Remove from the water/heat and add in the mica powder. Whisk very well until no clumps remain.
STEP 5-6: Pour into lip balm containers and let sit overnight to harden.
This recipe makes enough tinted lip balm to fill 4 larger lip balm containers.
Expert Tips
Make sure that no water gets into the mixture as it will cause the lip chap to mold sooner.
Really ensure that the beeswax pellets are melted before removing it from the heat. The mixture will begin to harden quickly so you have to move fast to stir in the mica powder and pour into containers.
The mica powder is measured for the entire batch. If you're making two difference colors, split the oil (after it's been melted) and use ¼ teaspoon of mica powder per batch.
You can use any mica powder you wish. While this recipe uses a quarter to a half of powder, if you use more the lip color will be more vibrant. Use to your own preference.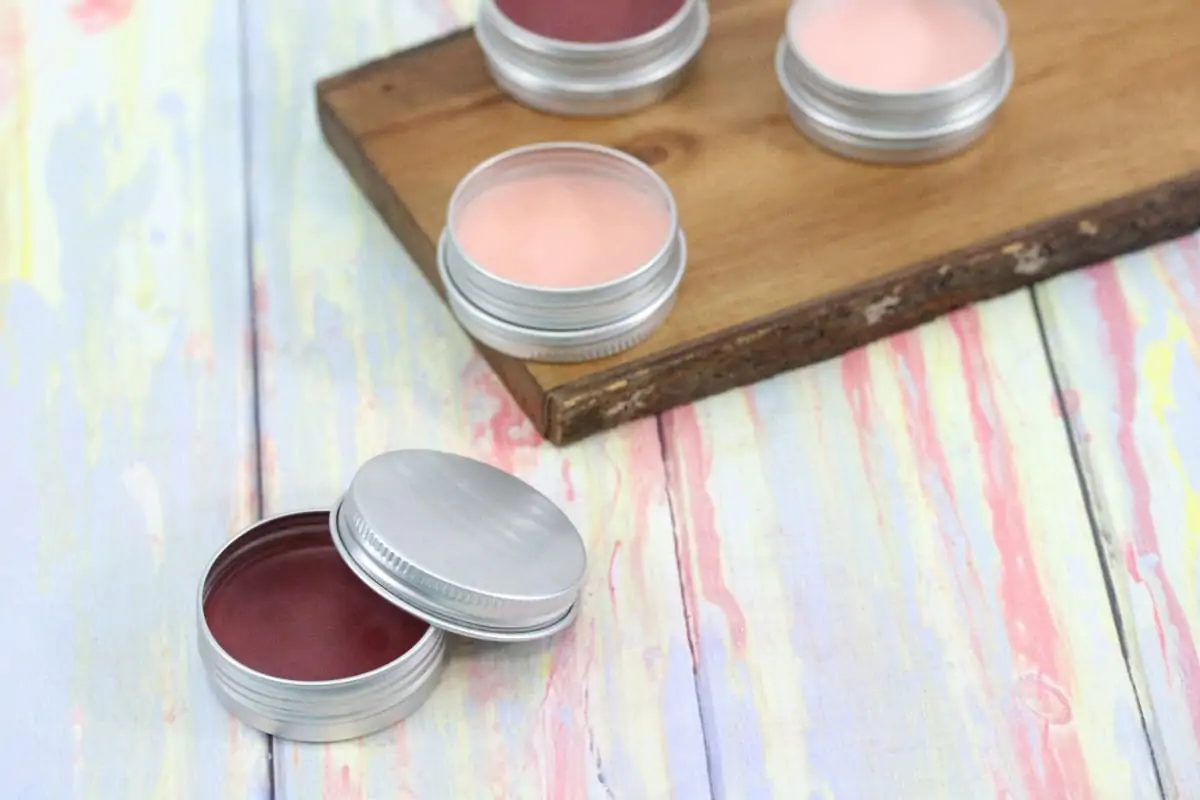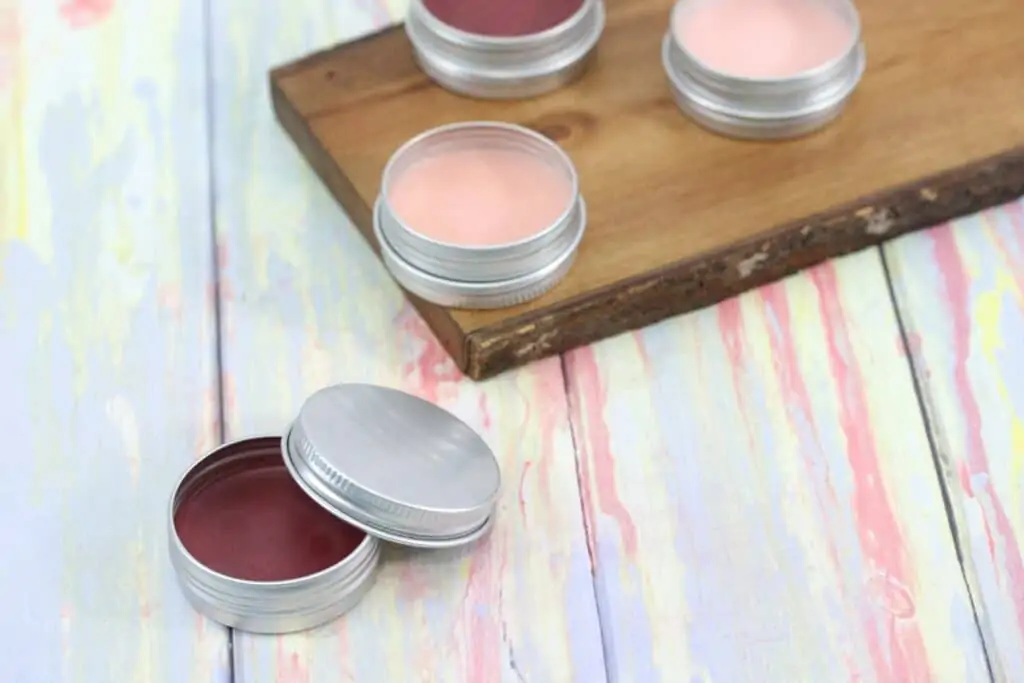 DIY Lip Balms
The lip balm is firm but will soften up depending on where it's stored.
If you live in a warm climate or keep your heat high in your home, I recommend storing in a refrigerator if you want to keep it firm.
Should your lip balm soften, it will return to the hardened state once it has been cooled.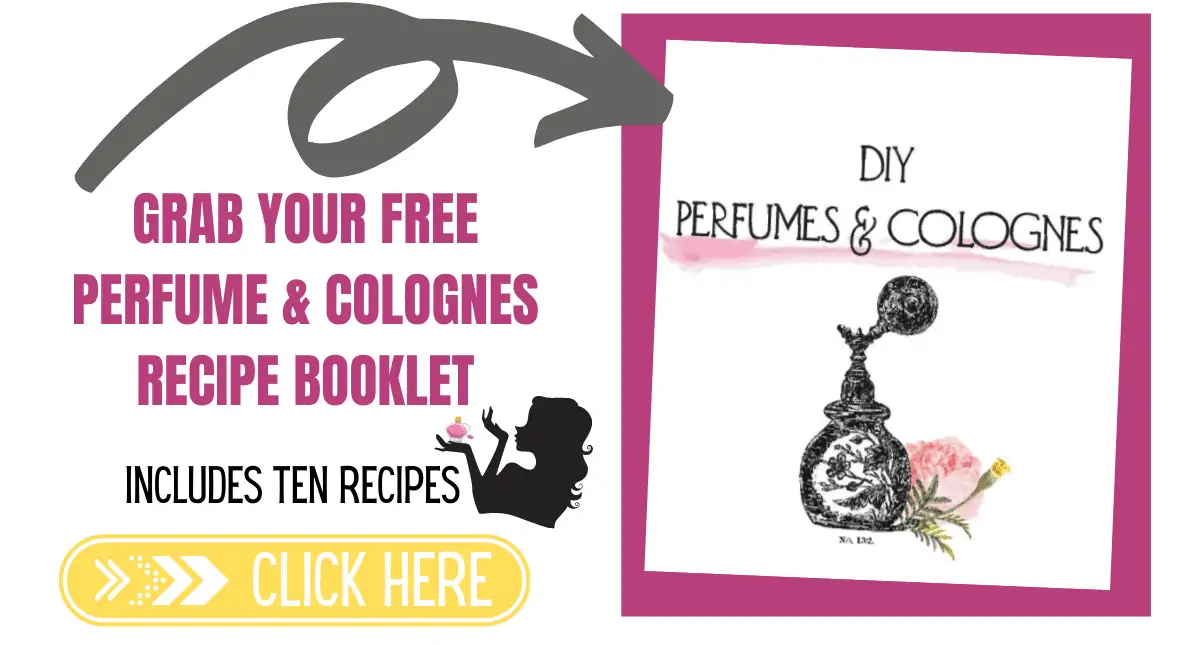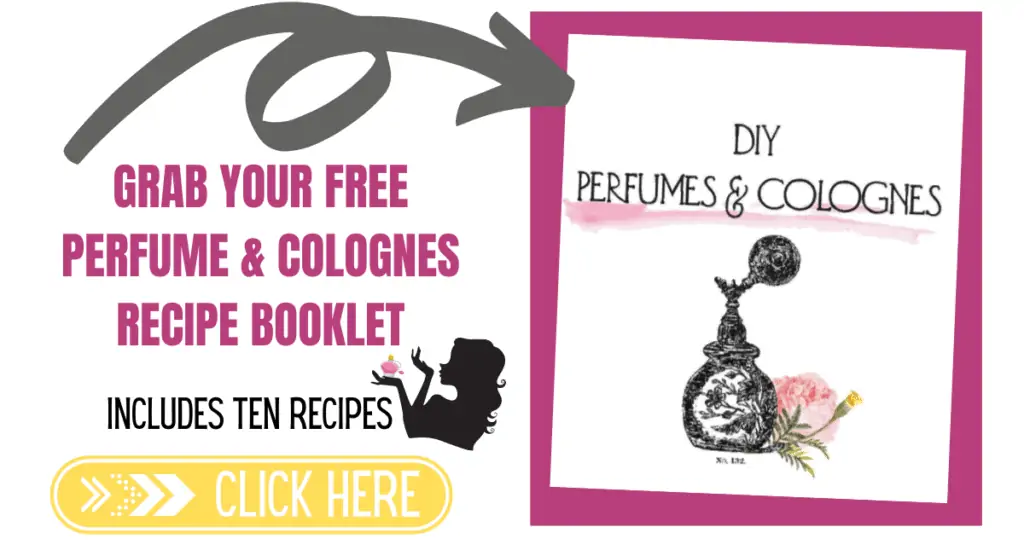 If you like this homemade beauty product recipe, you'll love these ones too: