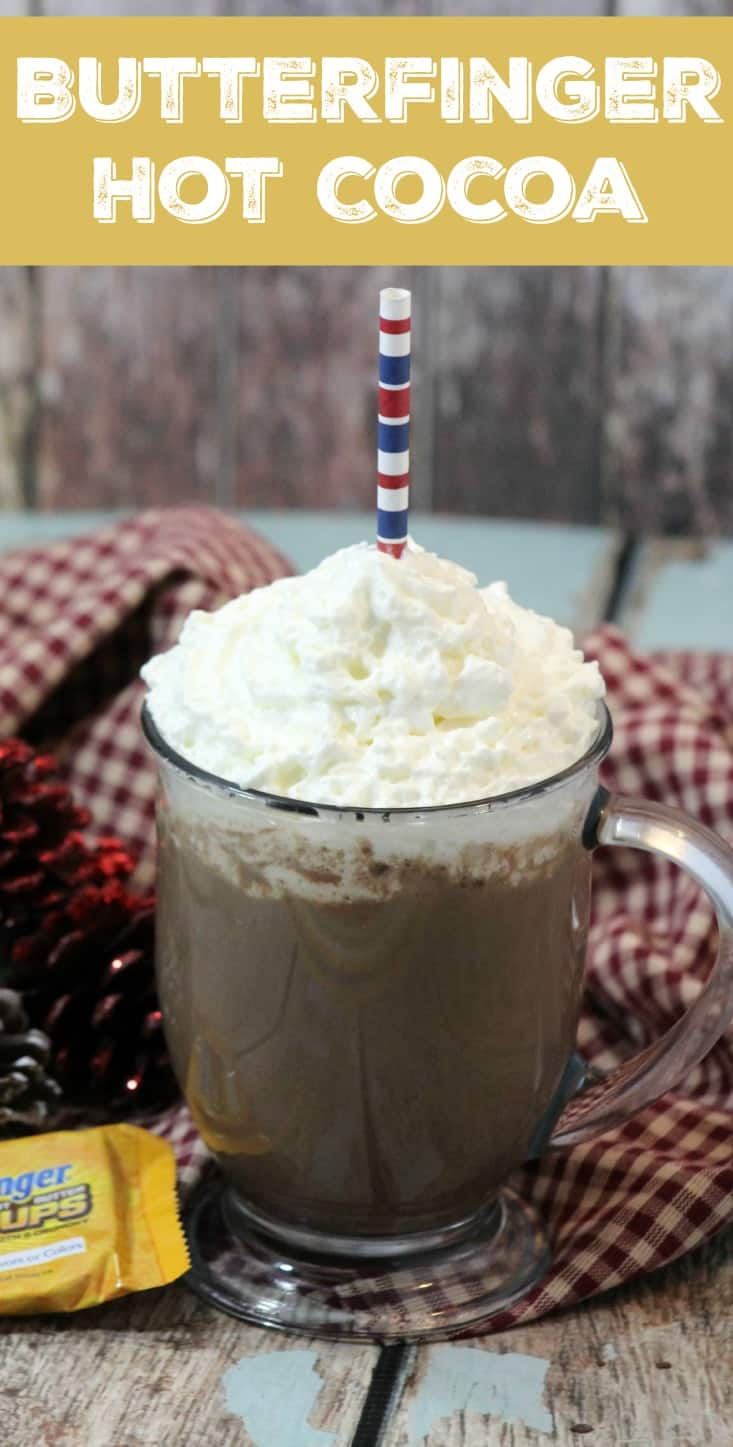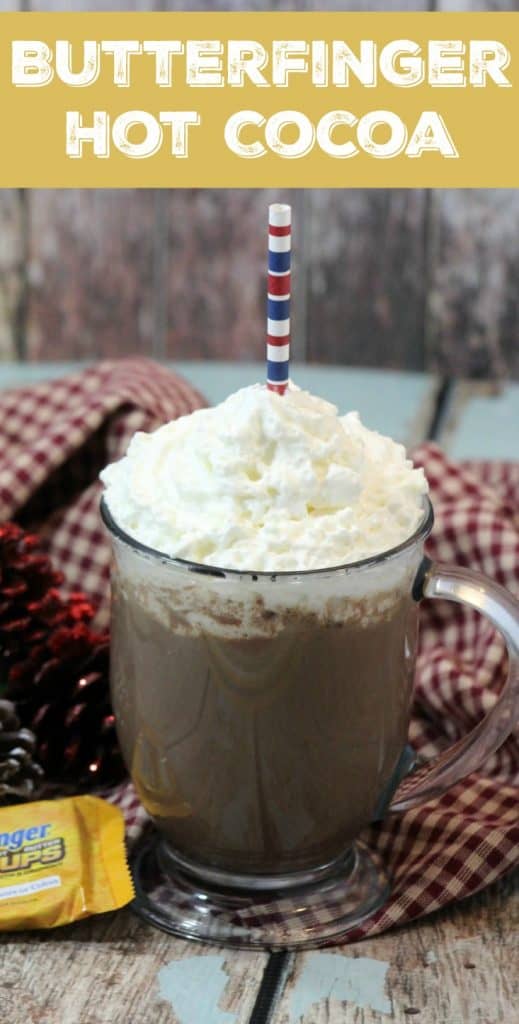 I was reminiscing yesterday about all of the snow days I had the chance to share with my kids when they were growing up and all of the hot cocoa recipes I made for them.
Try this Candy Bar Hot Cocoa recipe the next time you want to add a little something special to your regular hot cocoa.
Gather these ingredients to make your Hot Cocoa.
Then scroll down for full Candy Bar Hot Cocoa Recipe Measurements and instructions on creating this recipe – including a full recipe card that you can print for free that helps you shop and create easily in your kitchen!
Candy Bar Hot Cocoa Ingredients:
4 cups milk
1/2 cup sugar
1/4 cup cocoa powder
1/2 C chocolate chips
1 teaspoon vanilla extract
4 mini Butterfinger candy bars (any candy bar will work)
How to Make Candy Bar Hot Cocoa
Combine all ingredients in a pot.
Cook on medium heat, stirring until the chocolate chips are melted.
Add the unwrapped mini Butterfinger candy bars.
Stirring occasionally until the candy bars have blended into hot cocoa for about 30 minutes.
Enjoy in large cups with some homemade whipped cream.