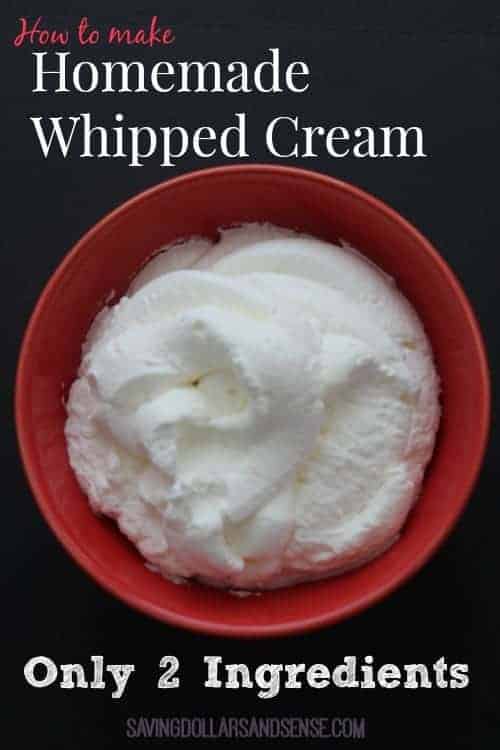 Did you know it is super easy to make your own homemade Whipped Cream?
I love this because it is frugal and only requires two ingredients. Plus it is much healthier than the junky stuff they sell in the stores.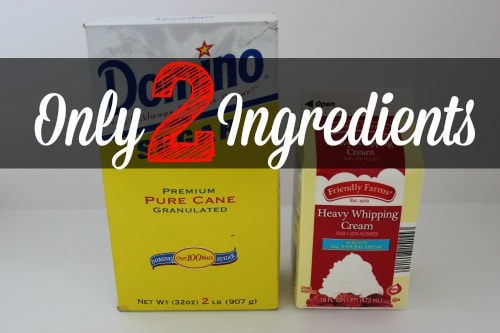 INGREDIENTS
2 tbsp Sugar
1 cup Heavy Whipping Cream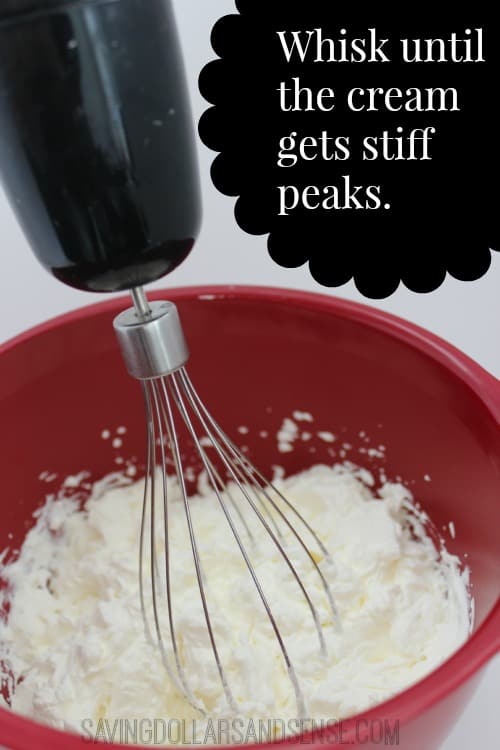 DIRECTIONS
Make sure mixing bowl and cream are very cold (put in freezer for 15 minutes).
Put sugar into the mixing bowl and add whipping cream.
Whisk until the cream gets stiff peaks.
Use within 8 hours. Re-whisk if it starts to flatten out.