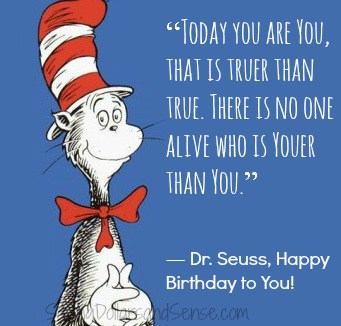 Dr. Seuss Freebies
March 2nd is Dr. Seuss's Birthday!
I am not sure that there has every been another author that has had the ability to touch the imaginations of so many children over the decades.
I loved reading the Dr. Seuss books to my children for years at bedtime. In fact I can still almost completely recite One Fish, Two Fish, Red Fish, Blue Fish
by heart to this day!
To help you celebrate I've gathered some great Dr. Seuss FREEBIES  to help celebrate!
You can start by visiting the Official Seussville Site online here. I am specifically impressed with the educators side of the site where you can find all kinds of FREE activities!
You'll also want to check out all of these Happy Birthday Dr. Seuss FREE activities!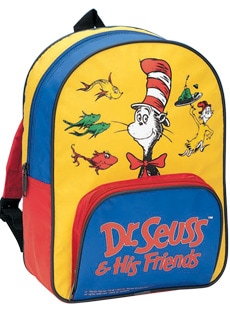 Don't forget about this HOT Dr. Seuss Deal that includes a FREE Backpack, Growth chart and five books.

Dr Seuss Printables
Dr Seuss Printable and Fonts – Use these free fonts and printables to create the perfect Dr Seuss Party.
Thing 1 and Thing 2 Puppets – Print out these super fun puppets of Thing 1 and Thing 2 from the popular children's book by Dr Seuss, The Cat in the Hat
children's book.
How are celebrating today? Also, I would love to hear which of this iconic authors books were your favorite growing up? Or which was your children's favorite?