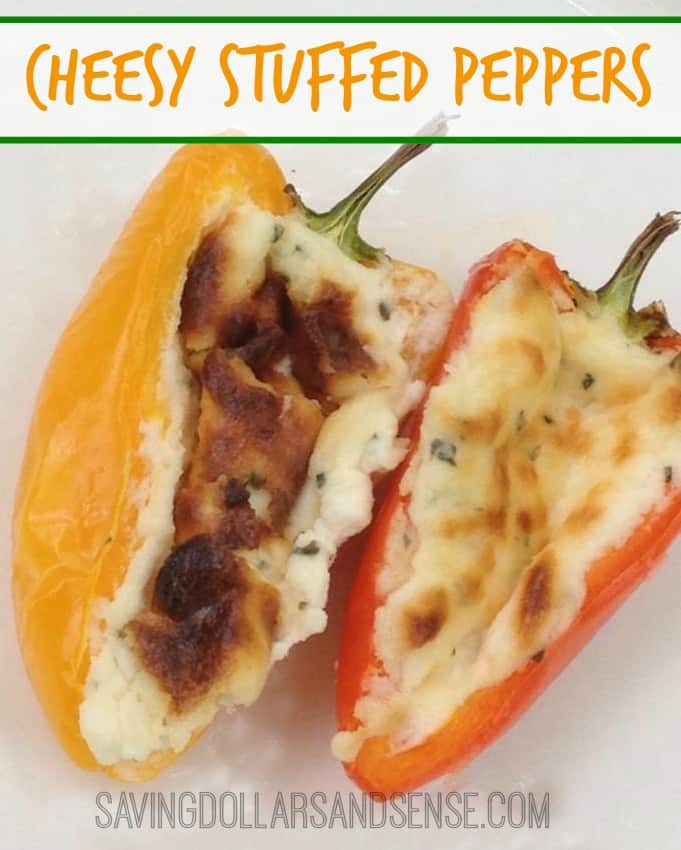 I picked up this bag of beautiful looking peppers with no idea what I would be doing with them.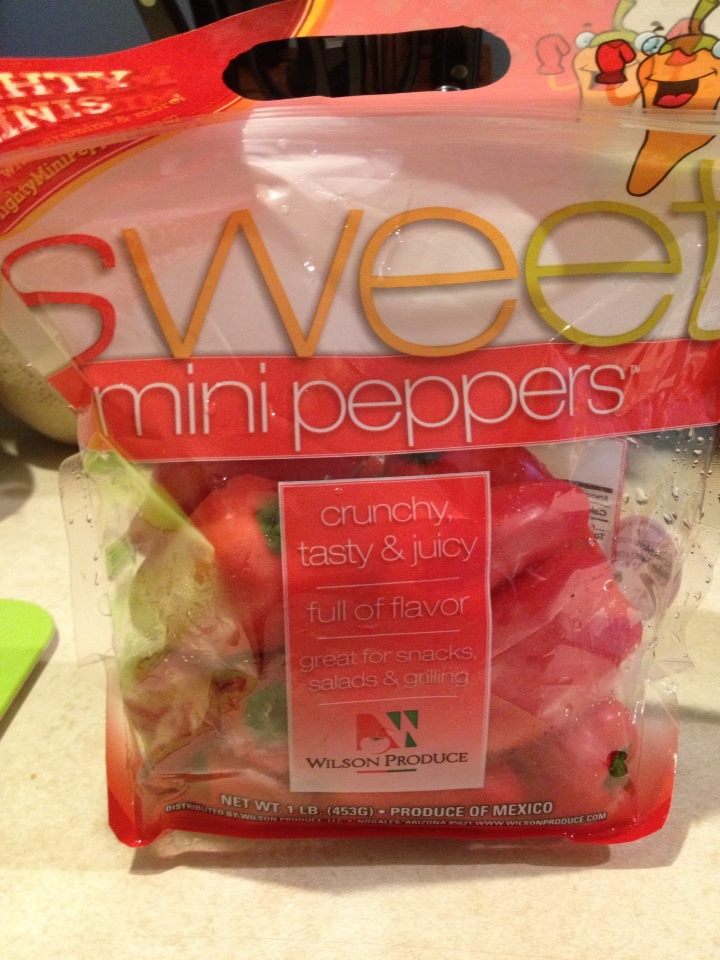 I stuck them in the bottom drawer of the fridge and pretty much forgot all about them until yesterday.
It's been almost 3 weeks since I have gone grocery shopping. I was trying to see how long I could go using only the things we had in the pantry, fridge and freezer.
I was looking for something to make to snack on yesterday and saw the bag of peppers sitting in the bottom of the fridge and remembered that I had some cream cheese that I needed to use up.
So I added some onions, milk, parmesan and herbs I had on hand and came up with these Cheesy Stuffed Peppers which are delicious!
It took a lot of restraint not to eat them all myself.
I shared a photo of them on the Facebook Page yesterday and several of you asked me to share the recipe so here it is.
INGREDIENTS
Peppers
Stuffing:
1 package of Cream Cheese
1/2 cup Milk
2 Green Onions sliced
1/2 cup Grated Parmesan Cheese
2 Tablespoons Italian Seasoning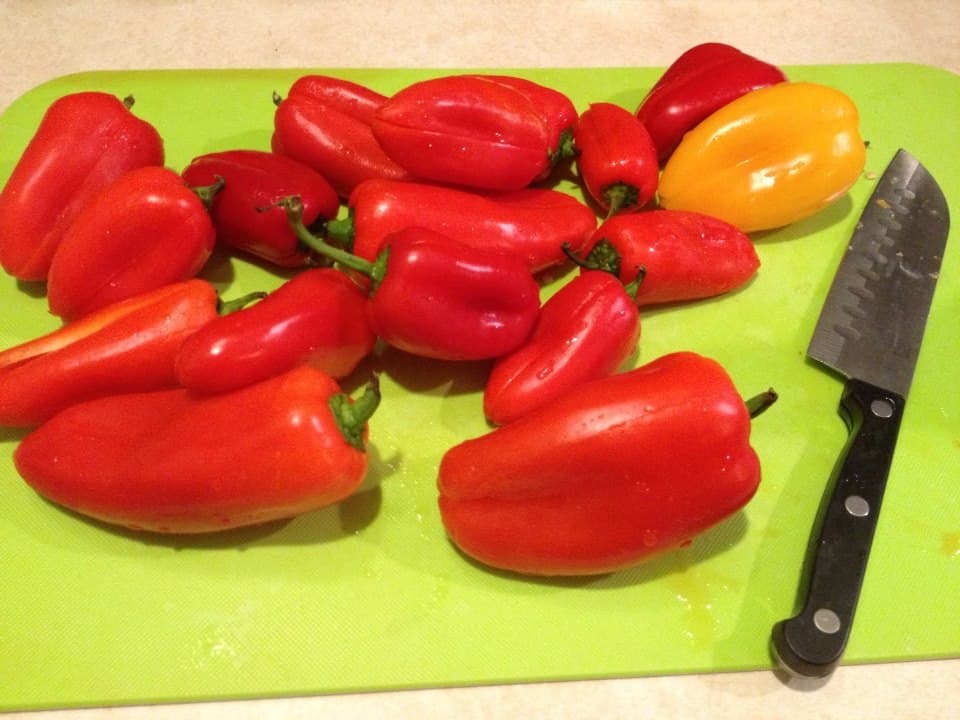 DIRECTIONS
Wash and cut all of the peppers in half removing seeds.
Mix all of the stuffing ingredients together until smooth.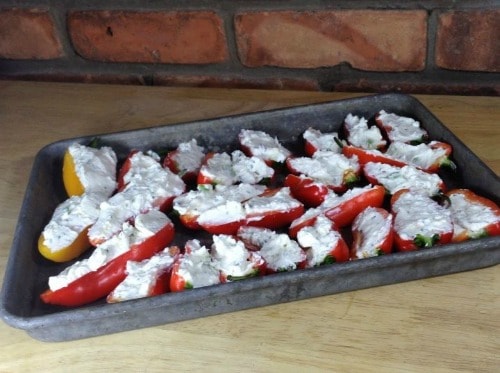 Fill each pepper with a generous amount of stuffing mixture.
Bake in 350 degree oven for 10 minutes.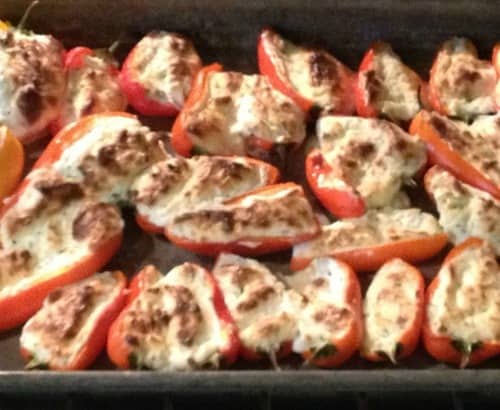 Broil watching closely until the tops brown and crust a little.
Allow to cool and enjoy!
I can't wait to make these again. I am thinking they will be a perfect appetizer for my Fourth of July party this year!