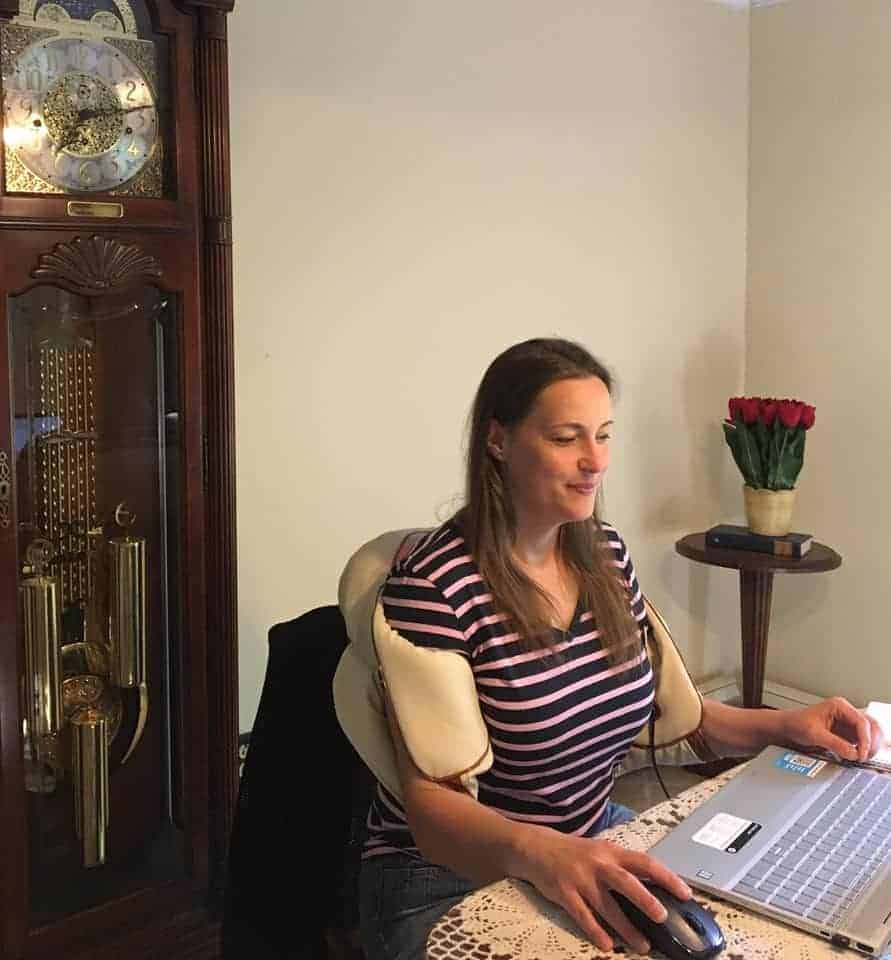 I started dreaming of this massager before it even arrived and I imagined I would just sit around wearing it all the time. It was no shock that I was kind of right in thinking that. But there was something about this massager that I never expected.
I mean who doesn't love a good neck massage?!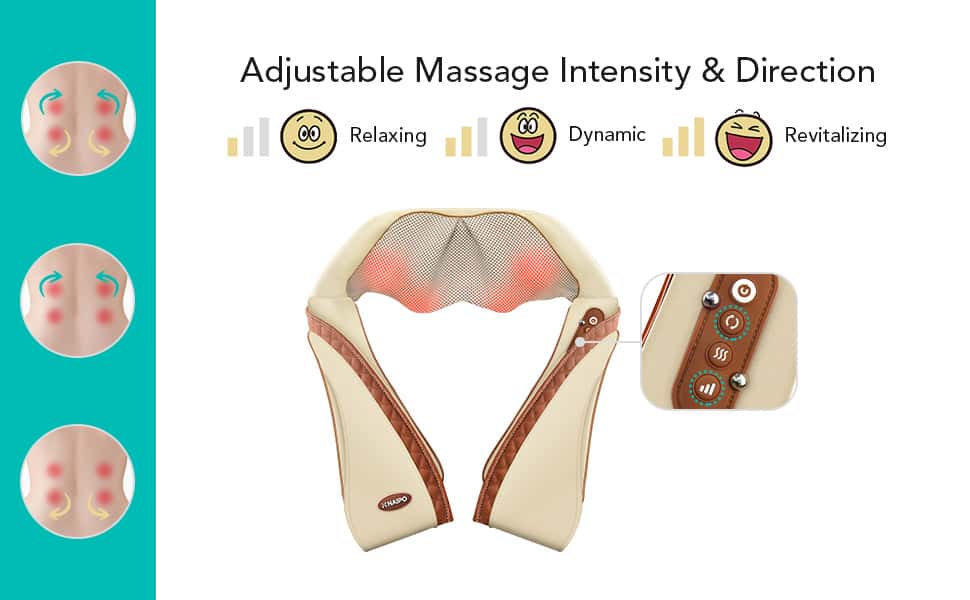 It turns out my husband really loves it too. In fact, he likes to use it every morning while he is waiting for the coffee to finish brewing.
It comes with a car adapter, making it perfect to use during long car rides…although I do not recommend using it while driving.
NAIPO Shiatsu Shoulder Massager is designed to fit ergonomically around neck, shoulders, and back for maximum comfort.
Although it is a back and neck massager, you could totally enjoy its versatility for further relief on waist, feet or legs.
Along with the power adapter, car adapter and its simplicity of operation, this massager can be used conveniently for car, home and office relaxation as per your needs.
The massage shoulder is designed for deep tissue massage, so if you feel the massage is too intense, you can simply choose the lower intensity setting until you get used to it.
This makes a great gift for anyone and you still have plenty of time to order it from Amazon for Father's Day.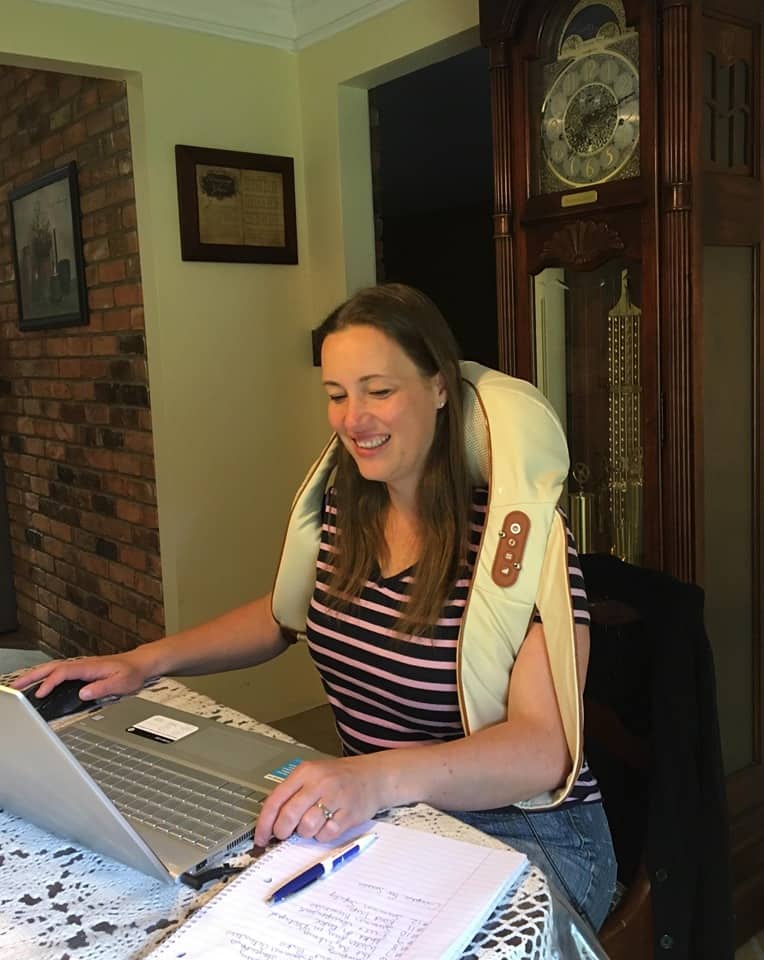 The shiatsu neck & back massager features three intensity levels (weak, medium and high) to provide you with relaxing, dynamic and revitalizing massage experiences for desired comfort levels.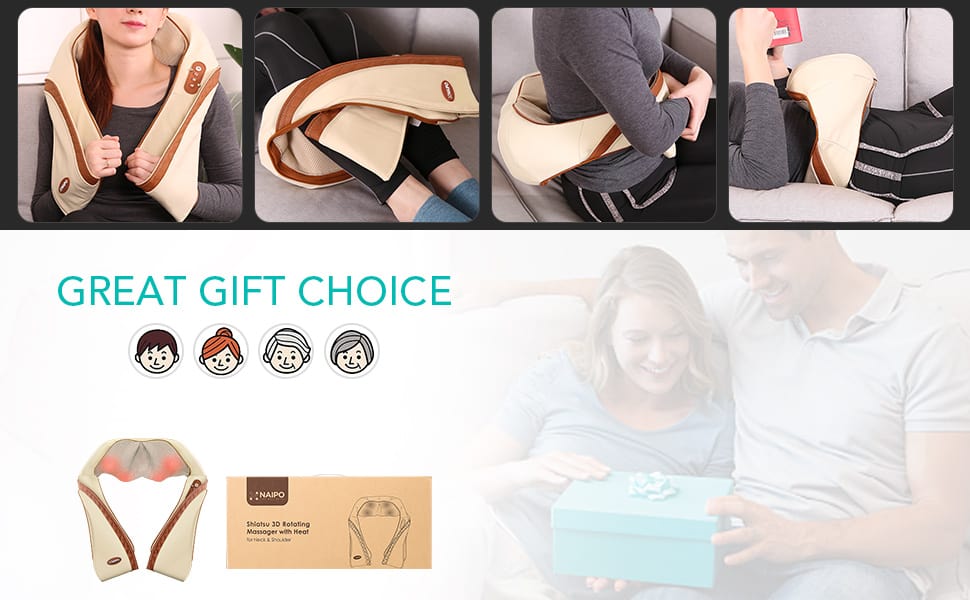 The massager comes with 8 kneading massage nodes and a bi-direction massage feature: The massage direction changes by default in every minute, or you can control the direction via the direction button according to personal habits for optimum massage experiences.
I love this feature because it changes direction just about the time that I start to get used to it.
There is an optional heat setting that helps with muscle fatigue and it will turn off on its own after 20 minutes.
*Although I did receive this massager free of charge to review, all opinions expressed are solely my own.