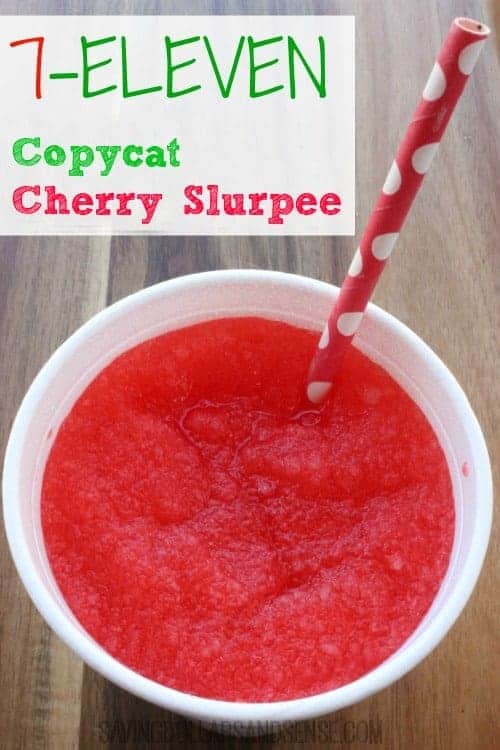 One thing we are missing since we have moved from the city are slushies from 7-11 stores.
There aren't any close by, so I was pretty excited when about this Copycat Cherry Slurpee recipe!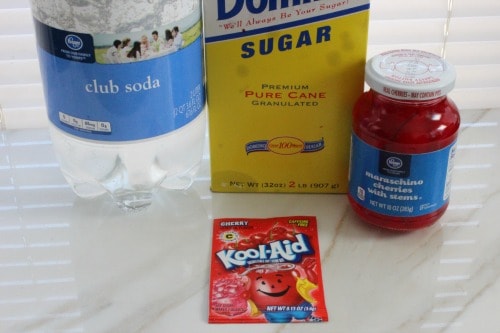 INGREDIENTS
2 cup cold Club Soda
1/2 cup Sugar
1/2 tsp Cherry Kool-Aid Drink Mix
1 tsp liquid from Maraschino Cherry jar
3 cups Crushed Ice
DIRECTIONS
Ideally chill club soda in freezer for 15 minutes.
Blend together club soda, sugar, Kool-Aid powder and the cherry juice in a blender.
Add the crushed ice and pulse until smooth.
Pour into glasses.