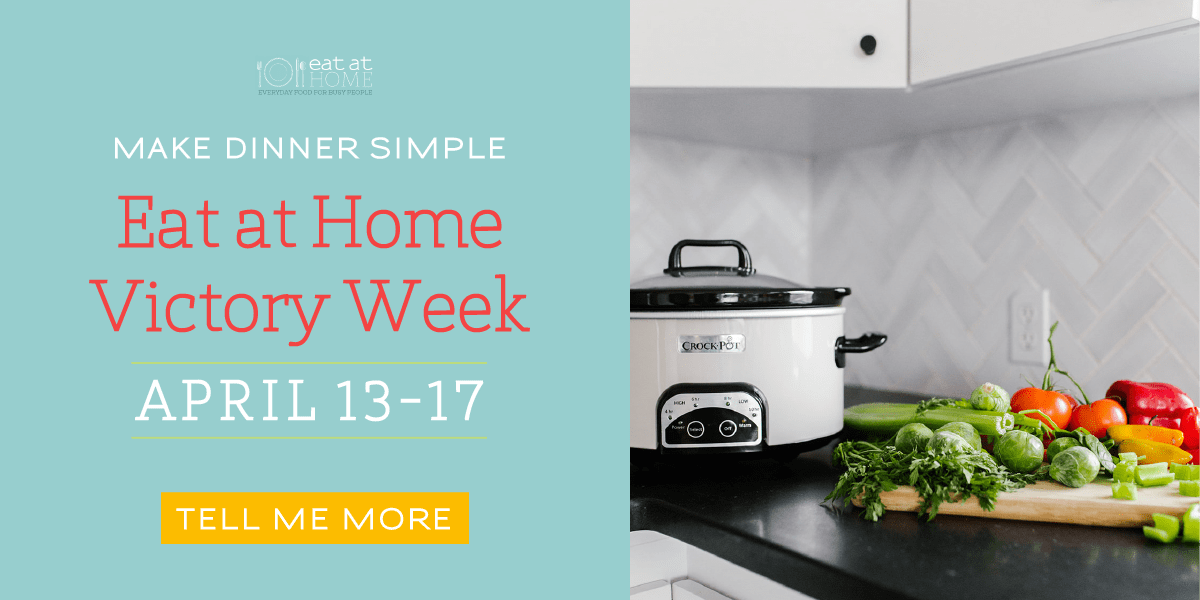 So much of life feels like a challenge right now, but there's one area where we can gain some victory – dinner time!
Tiffany from Eat at Home is hosting an Eat at Home Victory Week, where the goal is to gain control of dinner.
She's sharing lots of free tips, recipes, ideas for making substitutions, stocking your pantry, freezer cooking and more. Her recipes are practical and down-to-earth, making them perfect for this weird time we're all in.
There's even a fun giveaway for a Henckels Chef Knife and cutting board that you'll automatically be entered for when you sign up for Eat at Home Victory Week.
The topics we'll be covering during Victory Week are:
Stocking your pantry with essentials (and how to use them)
Use a meal plan and a list
Match your day to your recipe
Use your freezer to your advantage
The power of the 15 minute meal
The art of substituting ingredients for what you have on hand
I'll be participating too and I hope you'll join me!