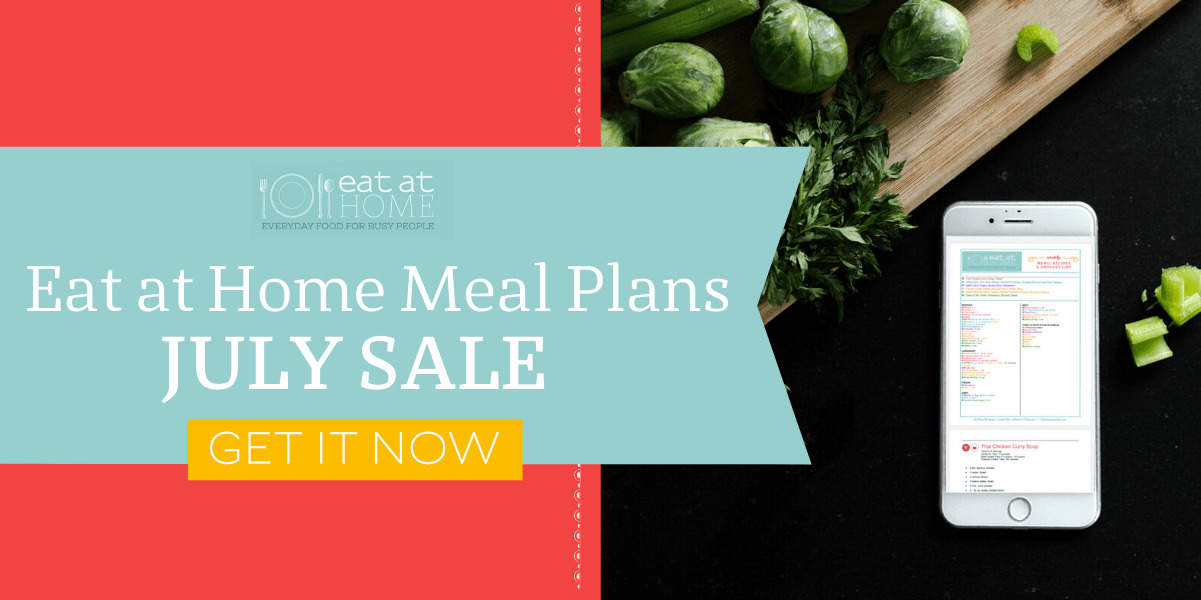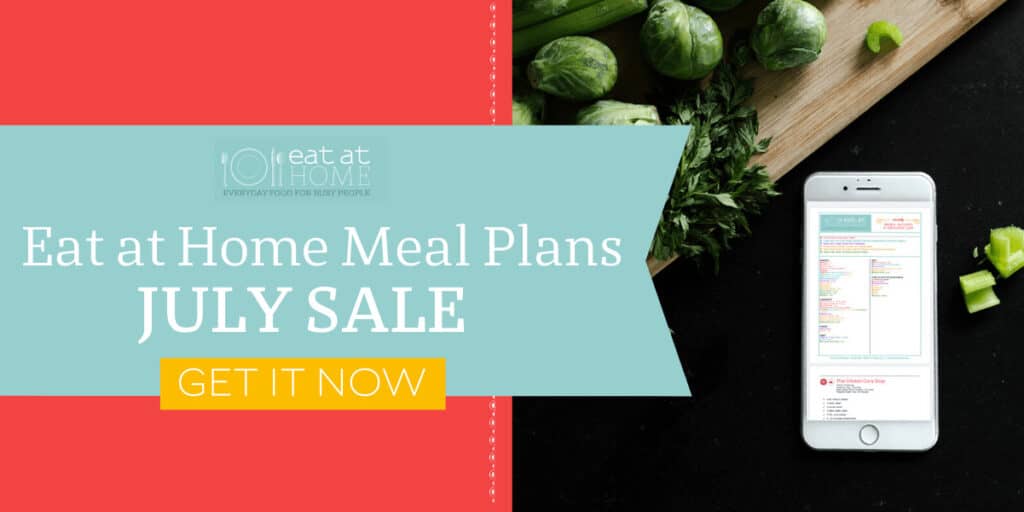 So much of life feels like a challenge right now, but there's one area where we can gain some victory – dinner time!
If you're looking to refresh your dinner routine and make the whole process easier, I've got a deal for you.
Eat at Home Meal Plans annual memberships are on sale!
Eat at Home is offering 30% off for just two days only, where the goal is to gain control of dinner.
Now through Thursday, you can get twelve months of meal plans, recipes and grocery lists PLUS a fantastic bonus that will help you build a Victory Pantry to get you through tough times.
What's a Victory Pantry?
It's a fully stocked, working pantry with enough food to feed your family for two weeks (the amount recommended by the CDC and FEMA) for any emergency situation we may encounter.
When you purchase an Eat at Home Meal Plan annual membership, you'll also get the Victory Pantry bonus, which walks you through stocking your pantry step-by-step.
Not to mention that you'll have a whole year of meal plans and recipes for four different plans:
Traditional

Whole Food Plant Based

Slow Cooker/Instant Pot

No Flour/No Sugar
All the plans use common ingredients (the same ones we'll be stocking the Victory Pantry with).
Check out all the details right here.
Don't put it off though! This offer will be gone in just a few days.
If you cook JUST TWO dinners in the next 365 days from the menu plans instead of eating out, you will have more than paid for your annual subscription! Crazy, huh? learn more and use VICTORY for the best price of the year.
Bonus: Free resource – The Victory Pantry – Build a 2 week pantry that will see you through tough times