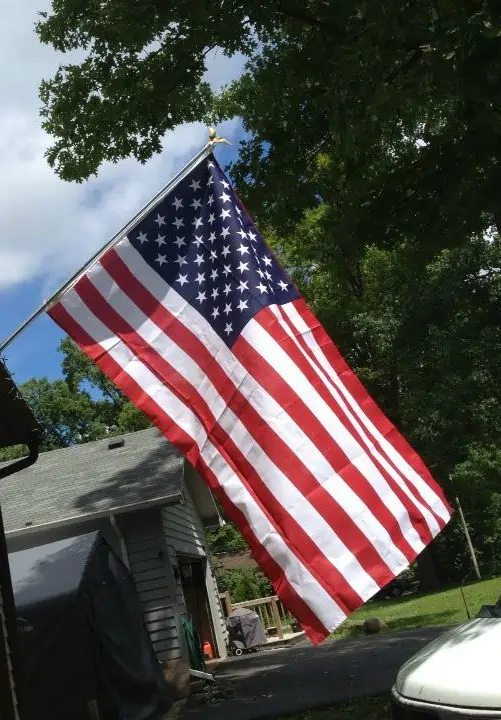 This year the Fourth of July was extra special for so many reasons!
We always used to have a huge family party each year before we moved to our new home 3 years ago.
We've had to skip the big party because our house was a complete disaster construction zone.
This year was the first time the inside and outside of our house was in decent enough shape to have a crowd over during the summer, so we decided to go for it!
I was so excited to finally have a real get together with everyone at my house again.
Then due to a series of very fortunate events, it turned out that my parents were going to be in the area and would even be able to stay for the fireworks!
They surprised everyone by finding a way to make the 7-hour trip down for one day to join us all! This is such a huge deal because I have only seen them for a couple of short hours in over 2 years and I for one was missing them terribly and I am sure everyone else was too!!
I didn't want to stress out too much about the party because then it wouldn't have been as much fun to host. I wanted to keep things nice and simple, so I started out by planning a menu.
Thankfully Aldi has some amazing recipe ideas that are a great inspiration.
Just take a look under the Aldi Summer Recipes tab for lots of great ideas!
Once I had chosen the menu, I quickly put together a shopping list and headed to my favorite place to shop, Aldi!!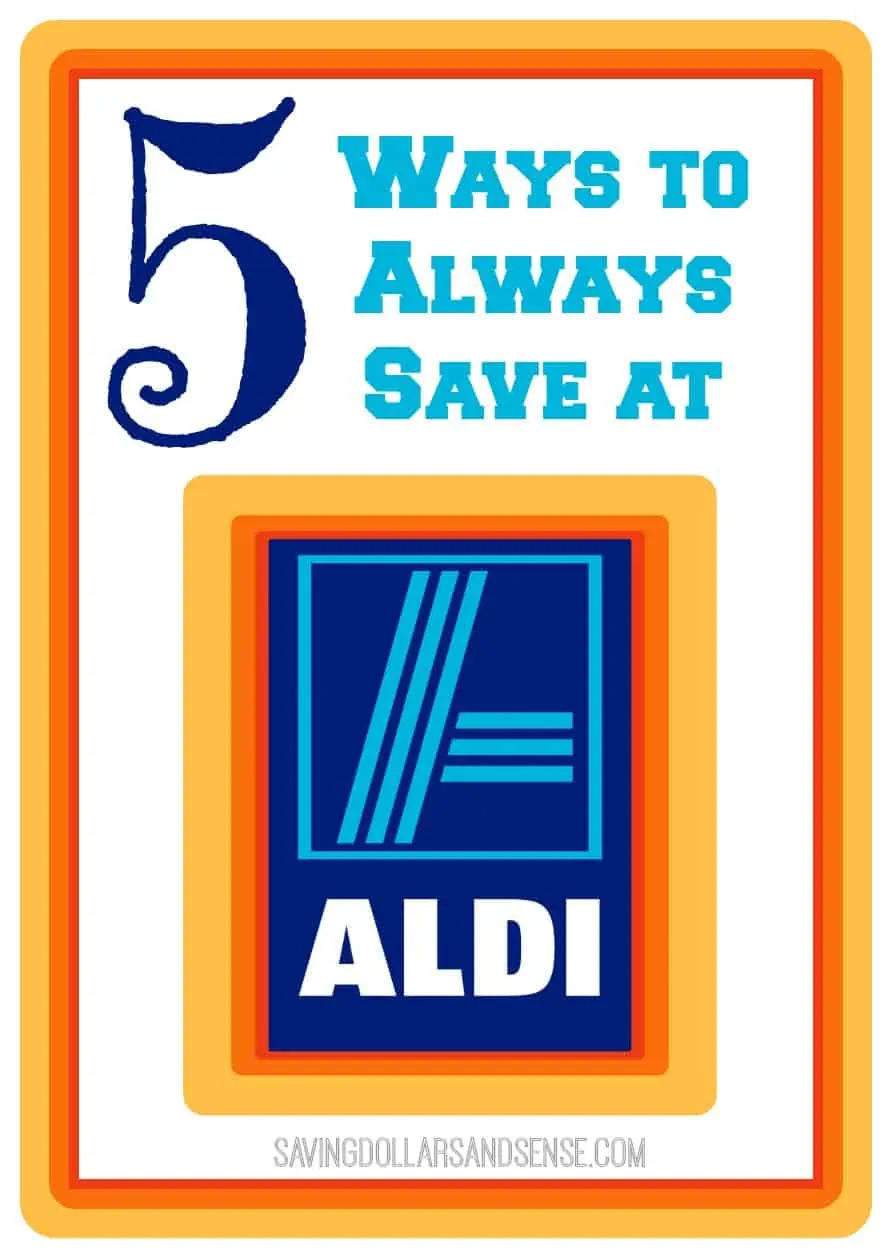 There are lots of reasons I would choose to shop at Aldi, but for this particular event, there are 5 Reasons to Shop at Aldi that stand out for sure!
Special Buys
Aldi carries some of the best things during their weekly special buys. During this shopping trip, I was able to get some adorable Fourth of July themed paper plates, a volleyball/badminton game set and the last American Flag! You can't have a Fourth of July party without a flag! I was thrilled to see that my new flag was indeed made in the USA too!!
Baking Products
This is my go-to place for all of my baking staples because the prices cannot be beat! But on this shopping trip, it was the sprinkles I was looking for! I was planning an ice cream bar and sprinkles are a necessity! I even found some that were red, white and blue! I picked up a tub of vanilla ice cream, chocolate syrup, marshmallows, and whipped cream to go along with the sprinkles.
Grill Foods
I knew I wanted to keep things simple so I stuck to hamburgers and hot dogs for this BBQ. Aldi had a huge package of quality hot dogs and some Premium Beef Hamburgers which were inexpensive and left me with more money to buy the fun stuff!
Time
Because I waited until almost the last minute to actually do my shopping, I knew Aldi would be a sanity saver. Not only am I able to get in and find what I am looking for fast, but the cashiers are also amazing at their jobs and work like a well-oiled machine to keep their lines moving. AND they always do it with a smile!
Usually, if I shop at another store I find myself wasting so much time wandering around looking at things I didn't even know I needed or wanted and overspending because I toss things into my cart that wasn't on the list.
Savings
Have I mentioned how much shopping at Aldi saves me? First I know I am getting the very lowest price I can even without spending time on coupons. Also because I can get pretty much anything I need at Aldi I don't have to spend time or gas driving from one store to the next to get the low price deals that I find at one store in Aldi.
Lastly, it saves my sanity during party planning because I really want to spend as much of my energy at home prepping for the party instead of running around or shopping.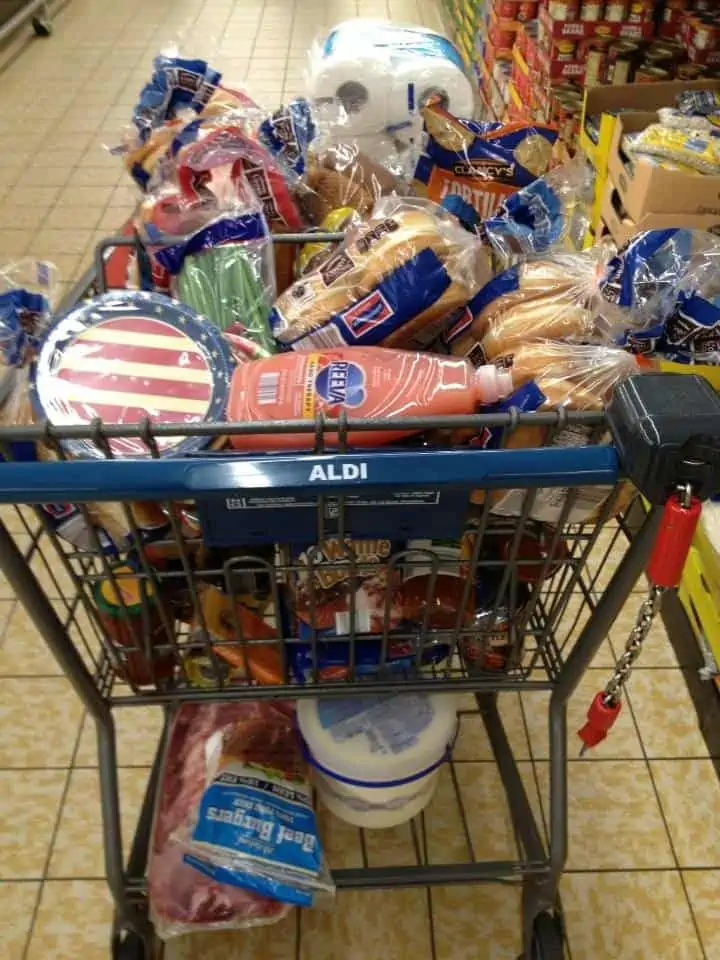 (This is about $100 worth of stuff!!)
I knew I was going to be able to get everything I would need and save a ton of money while doing so.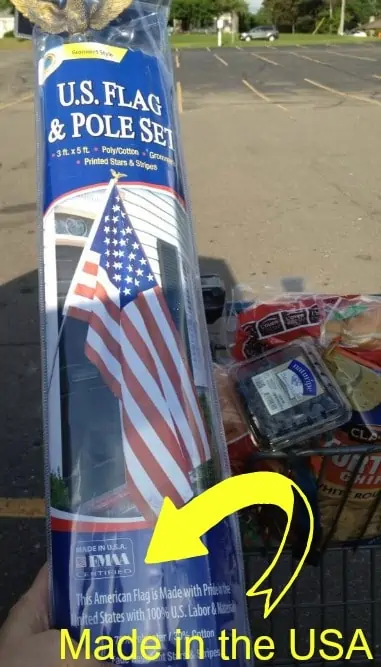 I was so happy to be able to get the very last flag kit they had in stock, because what kind of Fourth of July party doesn't have a flag? It was only $6.99 and it had the Made in the USA stamp of approval on it.
I picked up a badminton/volleyball set that everyone had a blast planning with.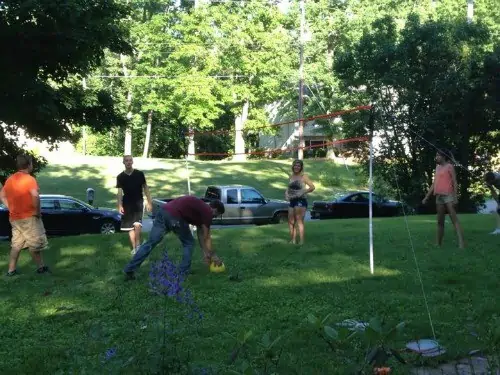 Along with several games of basketball that even the dads joined in on!
When it started getting dark they switched to the glow in the dark ball I picked up at Aldi.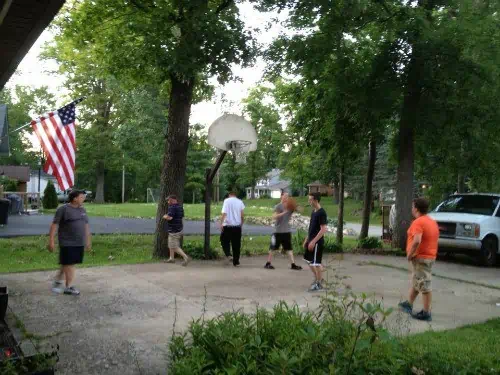 The party went off without a hitch and everyone had a great time too!
Of course, our chickens were a hit at the party as well.
My niece fell in love with our little bantam rooster!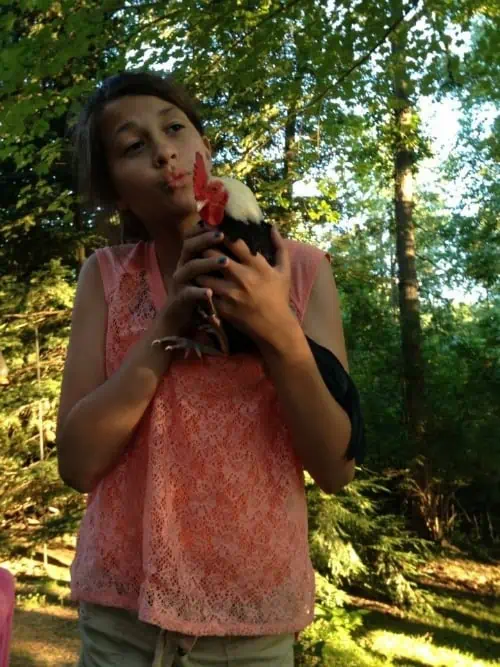 When everyone was done eating and playing, we walked around the block and watched the fireworks show at a neighbors house which was really spectacular. It's really neat to see our entire neighborhood come together to celebrate in this way.
I still can't believe I forgot my phone and capture zero pictures of the fireworks. I guess that's alright since I was too busy watching them anyway!
Afterward, we all enjoyed a little walk back home and then this happened!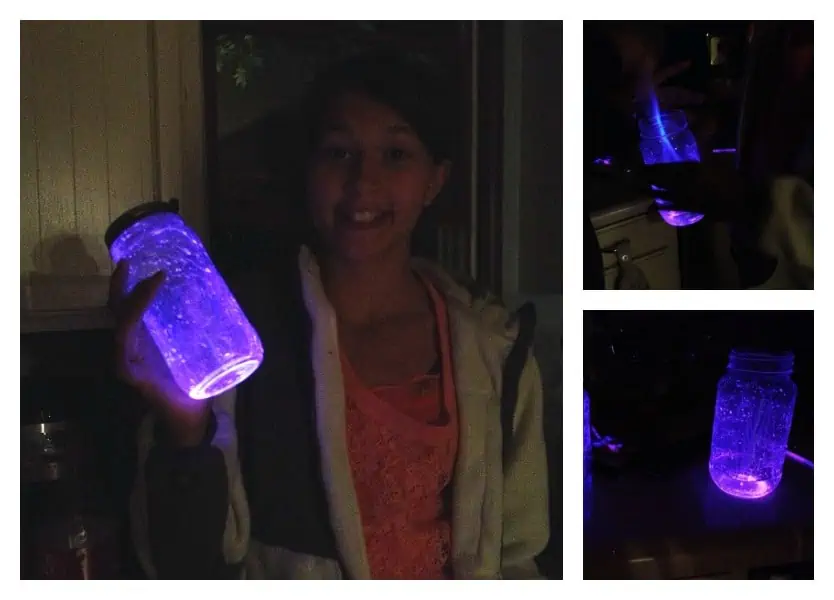 My 20-year-old daughter was just as excited to make one as my 13-year-old niece.
They are so easy to make, although a little messy.
All you need is a mason jar and some glow sticks.
Cut open one end of the glow stick and shake the contents into the mason jar. Screw on the lid and shake the glow stick liquid around to create some really fun glow jars.
*Saving Dollars and Sense Tip: I suggest allowing an adult to shake glow sticks into the jars because they make quite a mess and I have been told that there could be tiny pieces of glass in the glow sticks. Although I will admit both of the girls had no trouble doing it themselves.
It was the best Fourth of July Party and I couldn't have done it without Aldi!!!
*Although I was compensated by Aldi for this post, all opinions expressed are solely my own.