Follow these tips to learn How to Get More Berries from your berry bushes.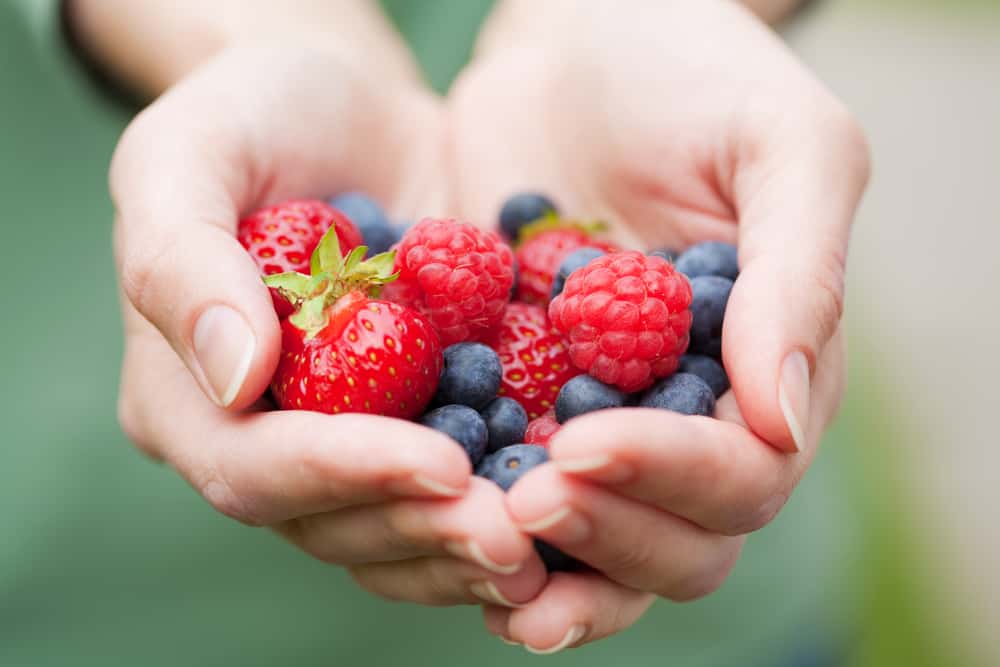 Berries are one of the best ways to grow fruit in your own home garden.
While fruit trees like cherry trees or apple trees are an option, they take up more space than berry bushes and often require more upkeep.
With the right care, you can get a large harvest from your berry bushes after the first year or so.
For some plants, you will get a fairly decent harvest the very first year if done right.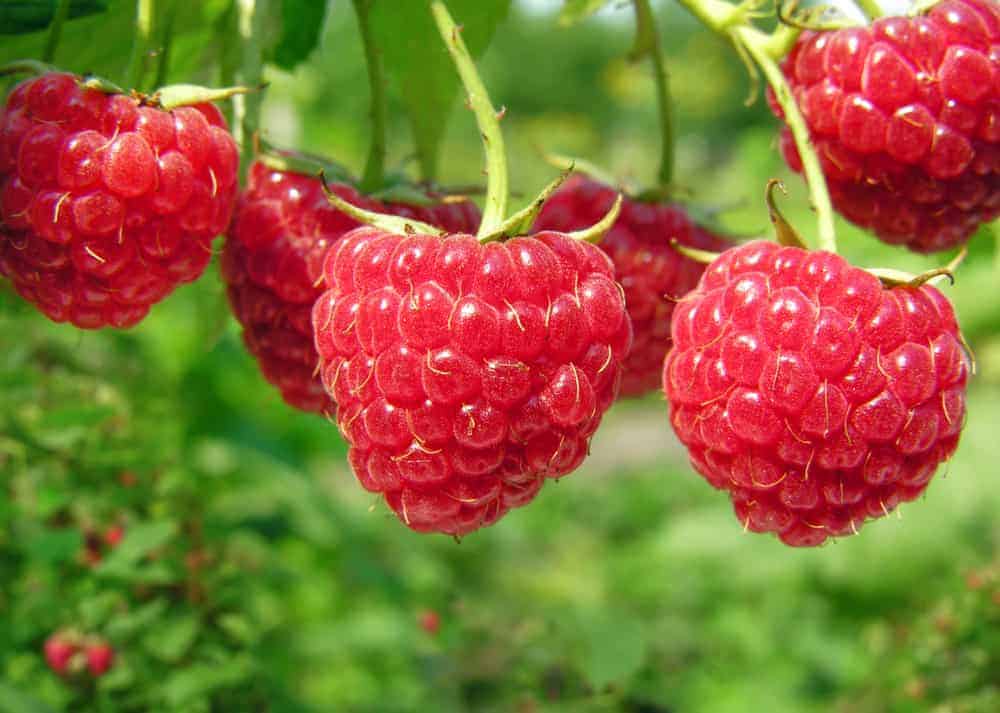 There are a few things you can do to get more berries from your berry bushes.
For the best results when planting a new berry boost go with a well-established bush that is a few years old – or one grafted from a producing tree, to speed up the point in which you get your first harvest.
When planting your berry bushes add compost or fertilizer directly to the hole.
This will give your berry bushes a great head start.
Each year add fertilizer or fresh compost to the base of your berry bushes in the spring.
This will help feed them as the water moves the nutrition to the roots.
Alternately you can use compost tea to get the nutrition to a struggling plant faster.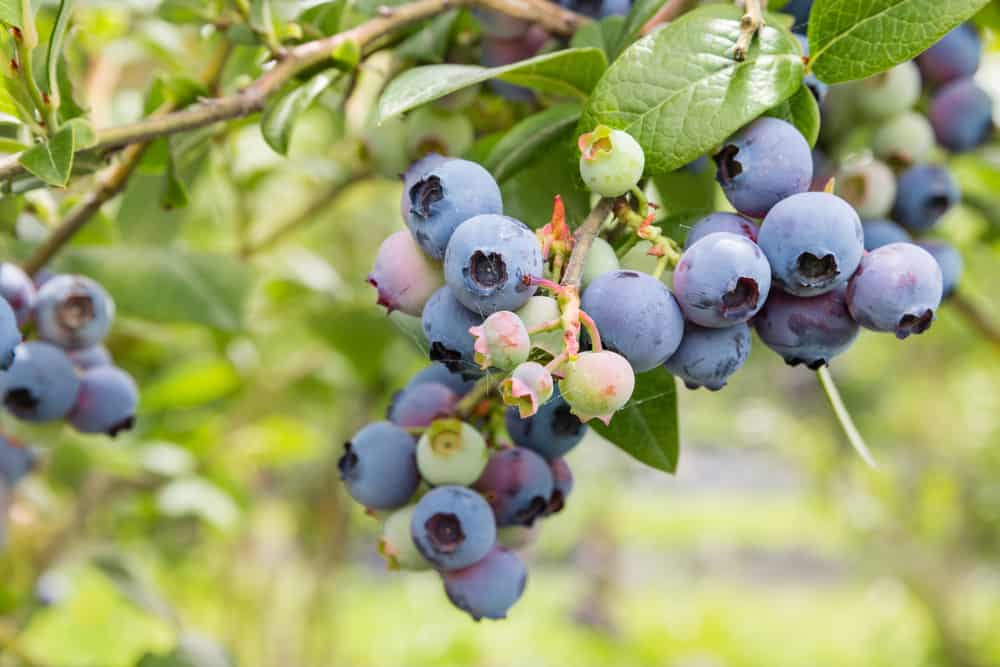 For bushier berry bushes that grow more fruits prune your berry bushes.
When pruning your bushes you cause them to sprout more small branches that will, in turn, grow more berries the next growing season.
Harvest your berries often when ripe to reduce the number of berries that fall to the ground.
A check each day to haven't and use or preserve the berries you get is a great way to raise the yield of established berry bushes.
Often berry buses lose a large portion of their crop to birds.
To raise the yield you get from smaller berry bushes use bird netting to protect your berries from birds looking for a snack.
This netting is inexpensive and easy to install per small berry bushes or sections of a larger bush to allow you to protect your fruits with a simple barrier.
Adding a bird feeder nearby but slightly away from your berry bushes can help feed the birds so they will leave your berries alone.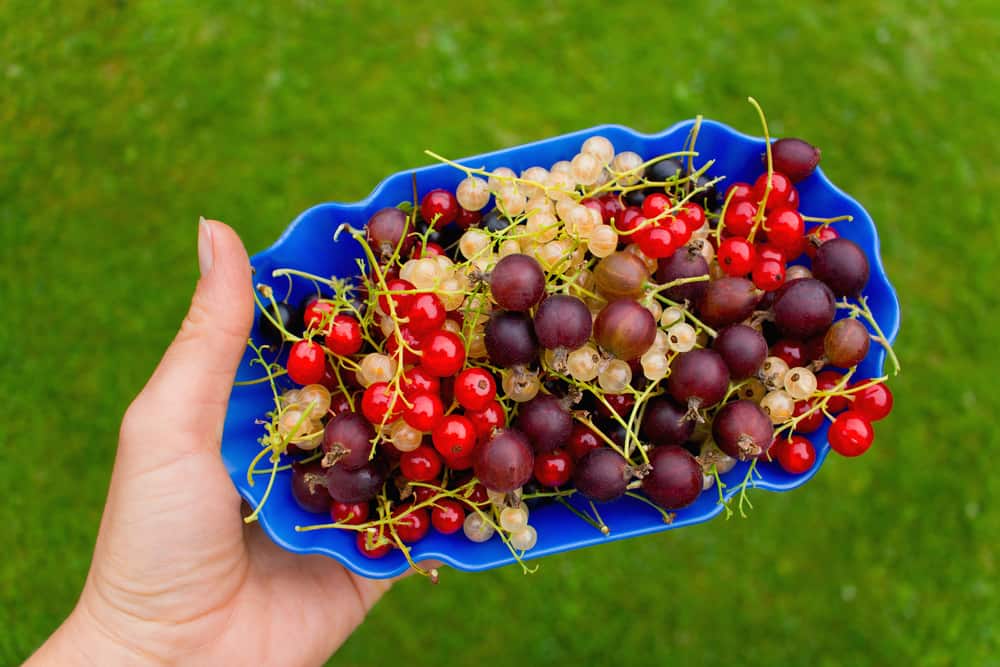 Grow more than one berry bush.
While some berry bushes are self-pollinating it always benefits to have 2 or more plants to allow them to cross-pollinate and produce more fruit.
Invite pollinators to your garden to get more berries from your berry bushes.
Pollinators are vital to the protection of berries.
Growing bee and butterfly friendly flowers in your garden and adding a bug house, are great ways to make your garden more pollinator-friendly and improve your plants production.
Likewise, you should avoid pest control that will harm pollinators that you need in your garden.
Choose natural pest control like companion planting, insecticidal soap, and good old fashioned hand picking pests from your garden.
Take care to clear away other plants that are stunting the growth of your berry bushes.
If your bushes grew wild before you moved in this is particularly important for getting more berries from your berry bushes.
Follow these tips and you'll have no trouble enjoying plenty of fresh berries from your garden!