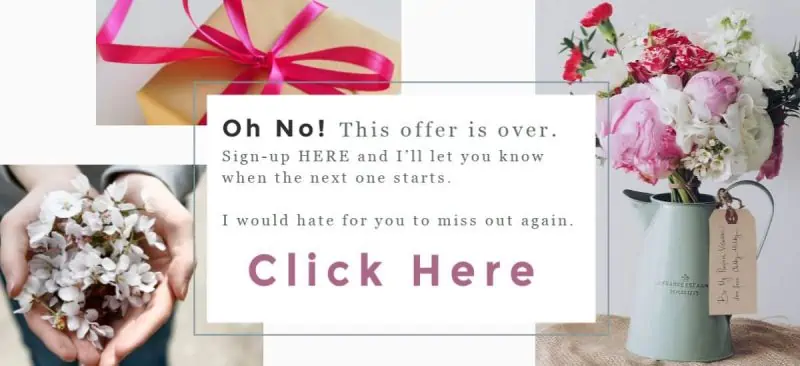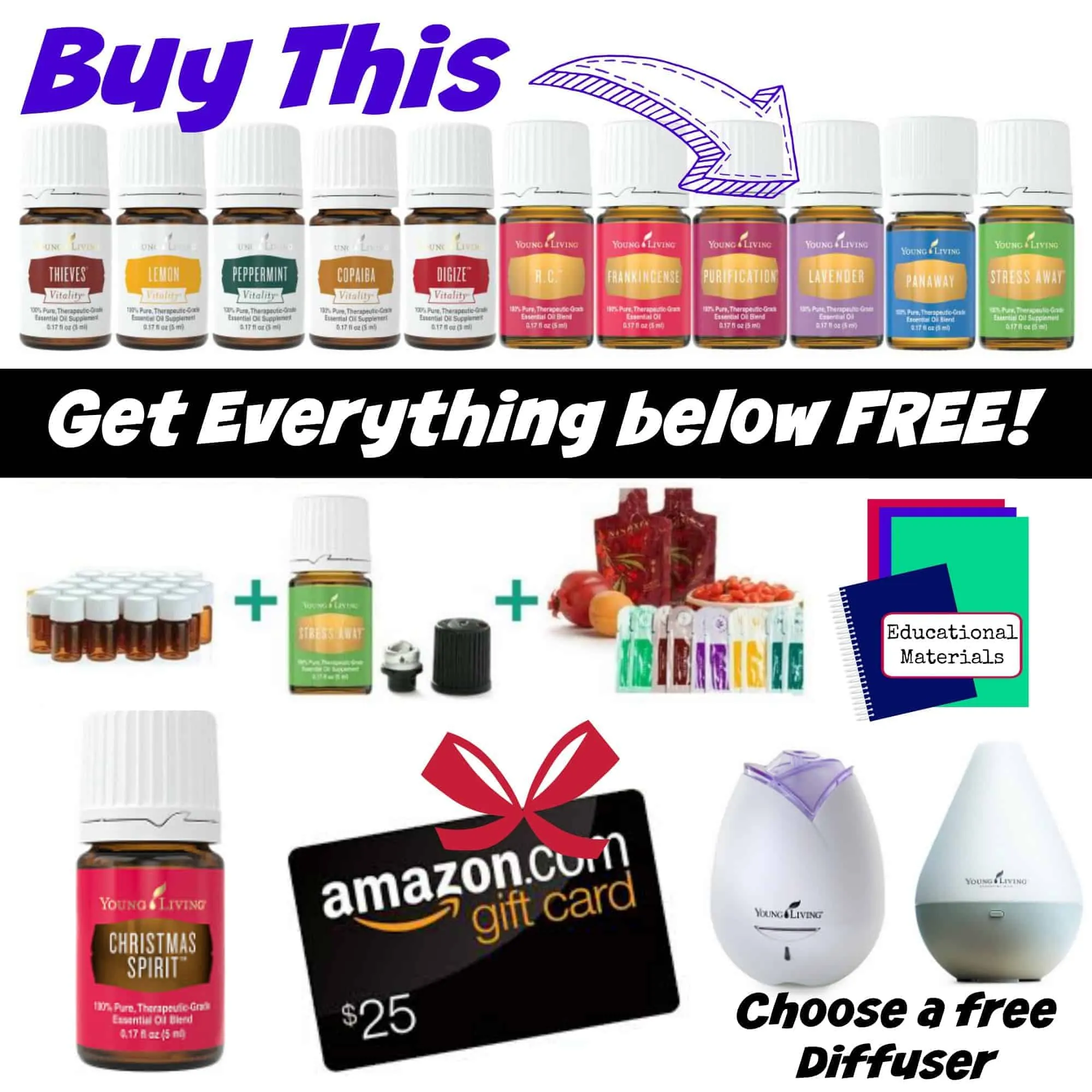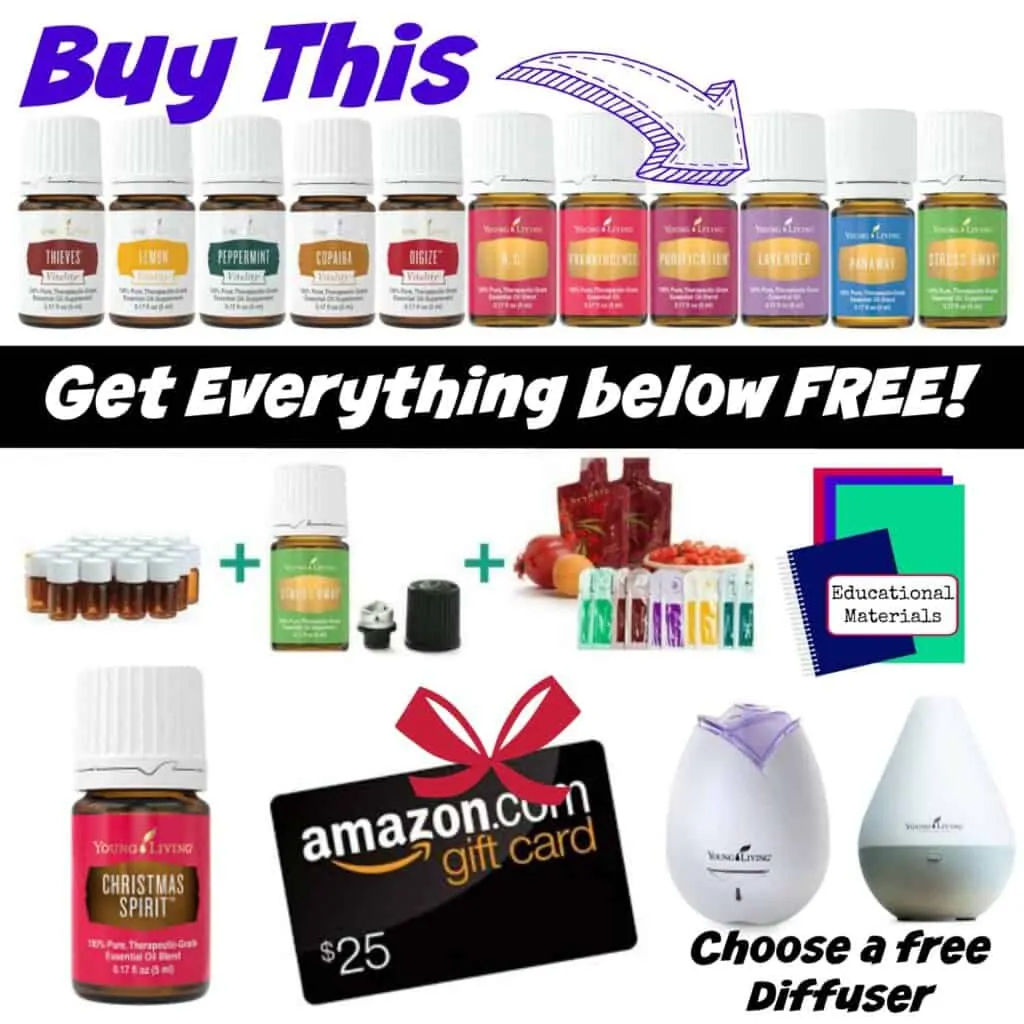 You guys…This is THE BEST deal I have ever offered!!!
Buy a Premium Starter Kit valued over $300 with 11 bottles of essential oil and a free wholesale membership to save 24% off future orders for just $160 and you'll also receive everything in the graphic above FREE!!
If you have been reading this blog for any length of time, chances are you've noticed that I love using essential oils in my home, with my family!
I could not wait to share this essential oils deal, filled with freebies with you today!
But first let me just say that I am SO glad that I listened to my friend Rachel three years ago, when I finally took the plunge and bought myself a Premium Starter Kit for Christmas.
And I can honestly say today that it has been the best gift I have ever gotten!
If you have been thinking about trying essential oils, but just aren't sure how to use them or what to do with them, let me reassure you that you are not alone in your journey to wellness and removing the toxic chemicals from your life. There are SO many people who are willing to share what they have learned with anyone that is willing to listen and open to learning.
Today I am offering my very best essential oils deal yet! This offer will only be available through SavingDollarandSense.com thru November 30th only.
Once it ends, it will not return again 🙂
Well until next Black Friday…maybe…
It has been a couple years since I first took a leap of faith and placed my own Essential Oils order. Now that I am using Essential Oils in so many ways to better my own health and wellness as well as my family's, all my original doubts about whether these oils work or not have vanished!
While there are lots of companies that sell essential oils, not all oils are created the same!
Almost every bottle of essential oil on the market today claims to be "Pure Essential Oil". But that claim can legally be made if there is as little at just 5% of the actual essential oil from the plant in the bottle.
Also, there is no regulation for how an essential oil is to be extracted. Companies are free to use high-heat, high-pressure, and chemical-solvents to extract more from the plants, and still slap whatever label they want to on the oil.
In fact, the majority of essential oil companies buy their oils from an oil broker. The company isn't actually involved in the process of cultivating the plants or extracting the oils at all.
Young Living was the only company (probably because they were the pioneers in essential oils) that has their own farms, can absolutely guarantee that no pesticides or herbicides were used in the growing of any of their plants. They actually use essential oils for pest control and they do all of the weeding by hand. They have their own testing equipment, and only use the first distillation of oils instead of adding chemicals to get more out of the plant.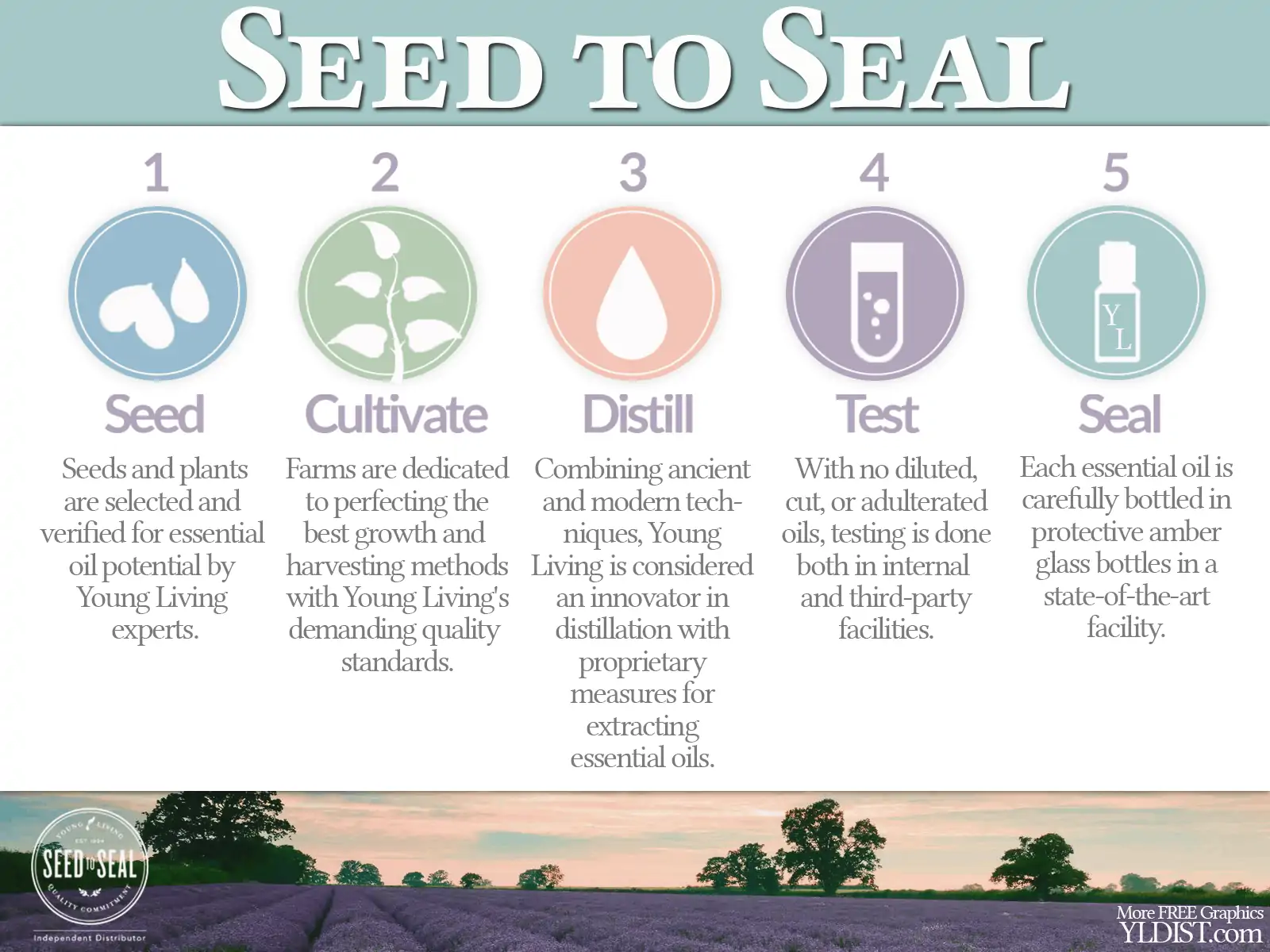 If you are trying to rid your life of toxic chemicals, why would you want them in your essential oils?
I went ahead and ordered the Young Living Premium Essential Oils Kit a couple years ago and have been sharing my experiences using them ever since.
Sign up for a Premium Starter Kit today and you will get everything you need to start using essential oils right away, plus some pretty awesome freebies from me too!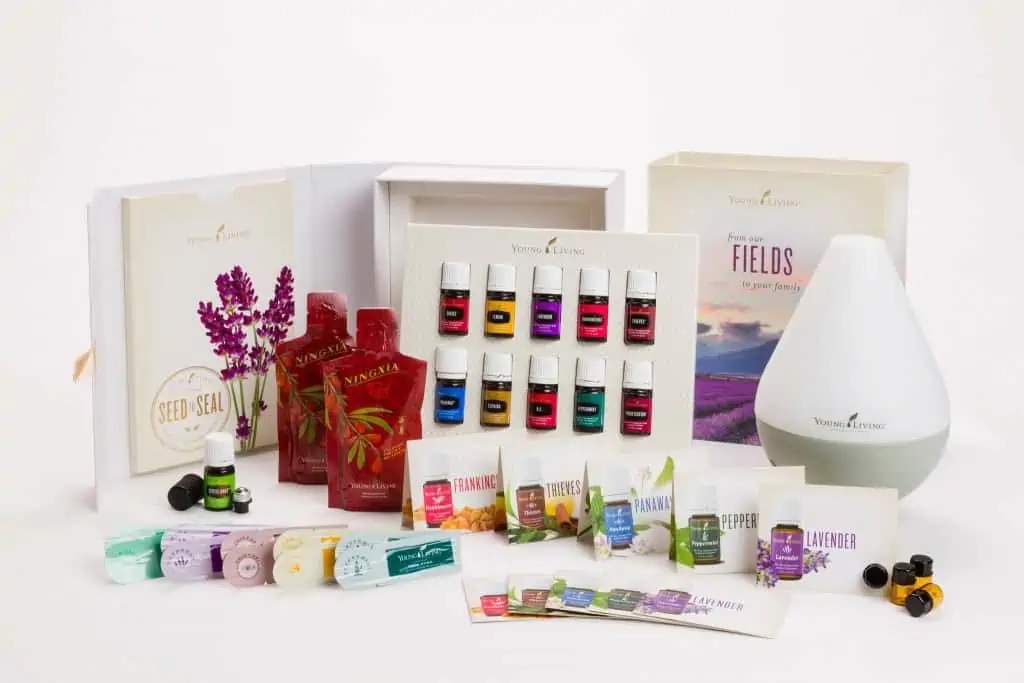 The kit comes with 11 full size bottles of the most popular essential oils.
You will also receive your choice of a Home Diffuser or a Dew Drop Diffuser (I LOVE mine), NingXia Red juice, Wholesale Membership to save 24% off any future orders, educational materials, samples and MORE!
This is valued at over $300, but you will pay just $160 + tax and shipping.
Plus, I will send you all of the following FREE for signing up using my member #1580039.
* $25 Amazon Gift Card

* Plenty of educational reference materials to help you learn how to use your new oils.

* Free Email course that takes you through the ins and outs of the essential oils in your kit.

* Access to all of members only groups where you can ask questions, learn about new products and just chat with others who are using essential oils too!
BONUS FREEBIES: Anyone that orders more than the Premium Starter Kit will also receive a FREE bottle of Christmas Spirit and Stress Away!
You will not find a better deal anywhere!
I'm using all of my commission that I would make off of your purchase to give you these freebies because I truly believe that you will absolutely fall in love with these essential oils as much as we have!
Oh, and one quick thing.
You get ELEVEN full size 5 ml bottles with this deal.
Several people always ask each time I talk about this starter kit if it's just the samples. Nope, you get everything in the picture below with your kit including the 11 full bottles of oils!
Are ready to get started with your Premium Starter Kit today?