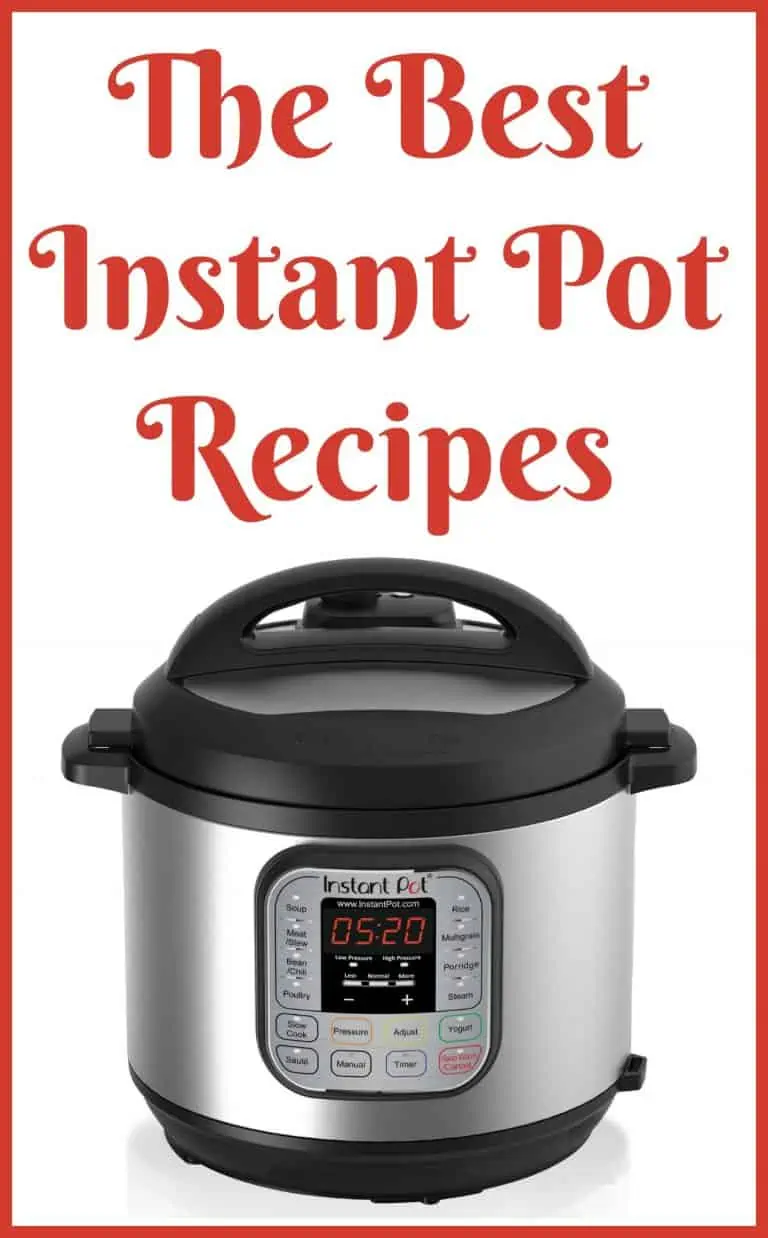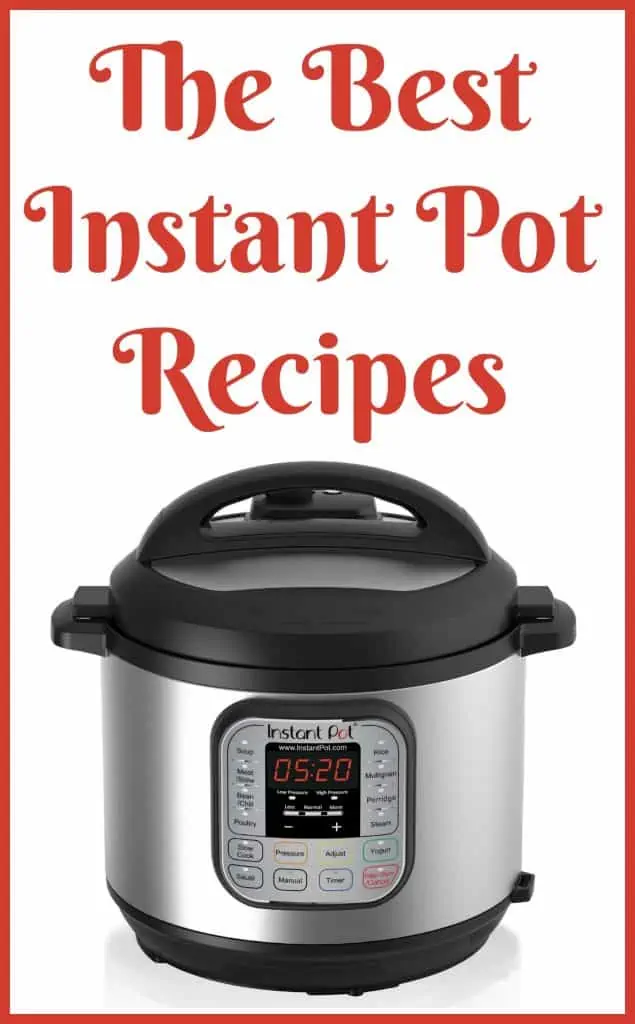 I know many of you took advantage of the deal on the Instant Pot that I shared before.
It takes a little getting used to the way the Instant Pot cooks, and it really helps to have a couple of recipes to go off of before trying to use it to make your own recipes. I highly suggest grabbing a cookbook, and I've rounded up the Best Instant Pot Cookbooks.
I'll be honest and tell you that I make the same thing in mine a couple of times a week. Always chicken and veggies. Sometimes I use herbs like thyme or rosemary, other times I choose to use a few squirts of liquid aminos to add great flavor.
I think I should start adding some new Instant Pot recipes to my collection.
The Best Instant Pot Cookbooks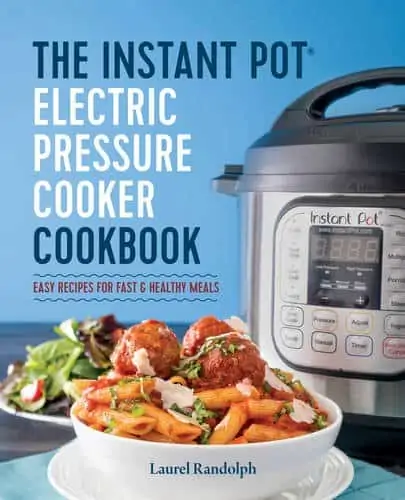 With The Instant Pot® Electric Pressure Cooker Cookbook, you'll explore an inspiring variety of healthy, easy-to-make pressure cooker recipes―from savory breakfasts to hearty stews to decadent desserts, and more.
Packed with nutritious, family-friendly pressure cooker recipes―plus vegetarian, gluten-free, and Paleo-friendly options―The Instant Pot® Electric Pressure Cooker Cookbook is your go-to guide for fuss-free, all-in-one cooking.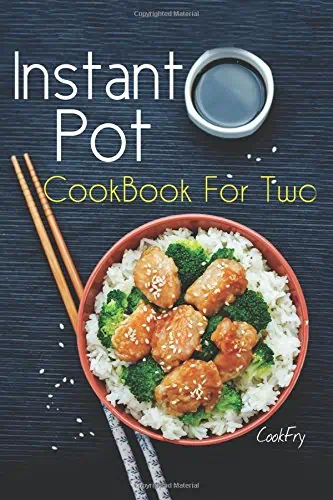 Instant Pot CookBook For Two is a beginner-intermediate level cookbook designed especially for a family of two. If you have just purchased an Instant Pot or have already bought it a while ago but want to try something new and exciting, this book's for you.
For a beginner, using an IP might be confusing, as you have to deal with so many levels of settings and configurations. Keeping this in mind, this cookbook is crafted with simple and detailed descriptions for pressure time, pressure release time, pressure level, and heat level.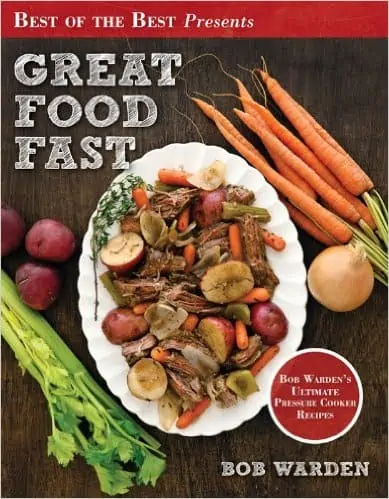 Few could boast having more expertise in pressure cookery than Bob Warden!
He has introduced over 800,000 QVC customers to the convenience and deliciousness of cooking under pressure. In the twenty years, he has been appearing as a guest cooking expert, Bob has helped develop hundreds of cooking products, including cookbooks.
Now, Bob Warden's entirely new pressure cooking cookbook, Great Food Fast, looks to redefine pressure cooking all over again.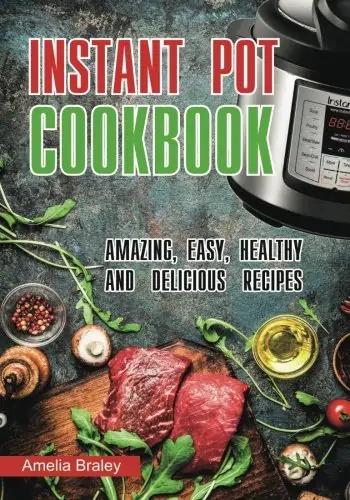 Now you have 100 instant pot recipes to choose from that range from breakfast recipes to snacks and side dishes, lunch, dinner, and dessert recipes!
Here are some of them:
Vanilla Bread Pudding
Oatmeal Apple Bowl
Artichoke Heart Omelet
Zesty Brussels Sprouts
Mexican Tomato Rice
Chicken Tex Mac
Veggies Curry Stew
Hot Cheesy Macaroni
Classic Pumpkin Pie
Lava Cake
Caramel Bread Pudding Cake
and much more!
Basically, all the recipes that you will ever need are combined in 1 single cookbook for an amazing price!
You can find lots of Instant Pot Cookbooks here.