This Hot Chocolate Truffles Recipe is perfect for the upcoming holiday season!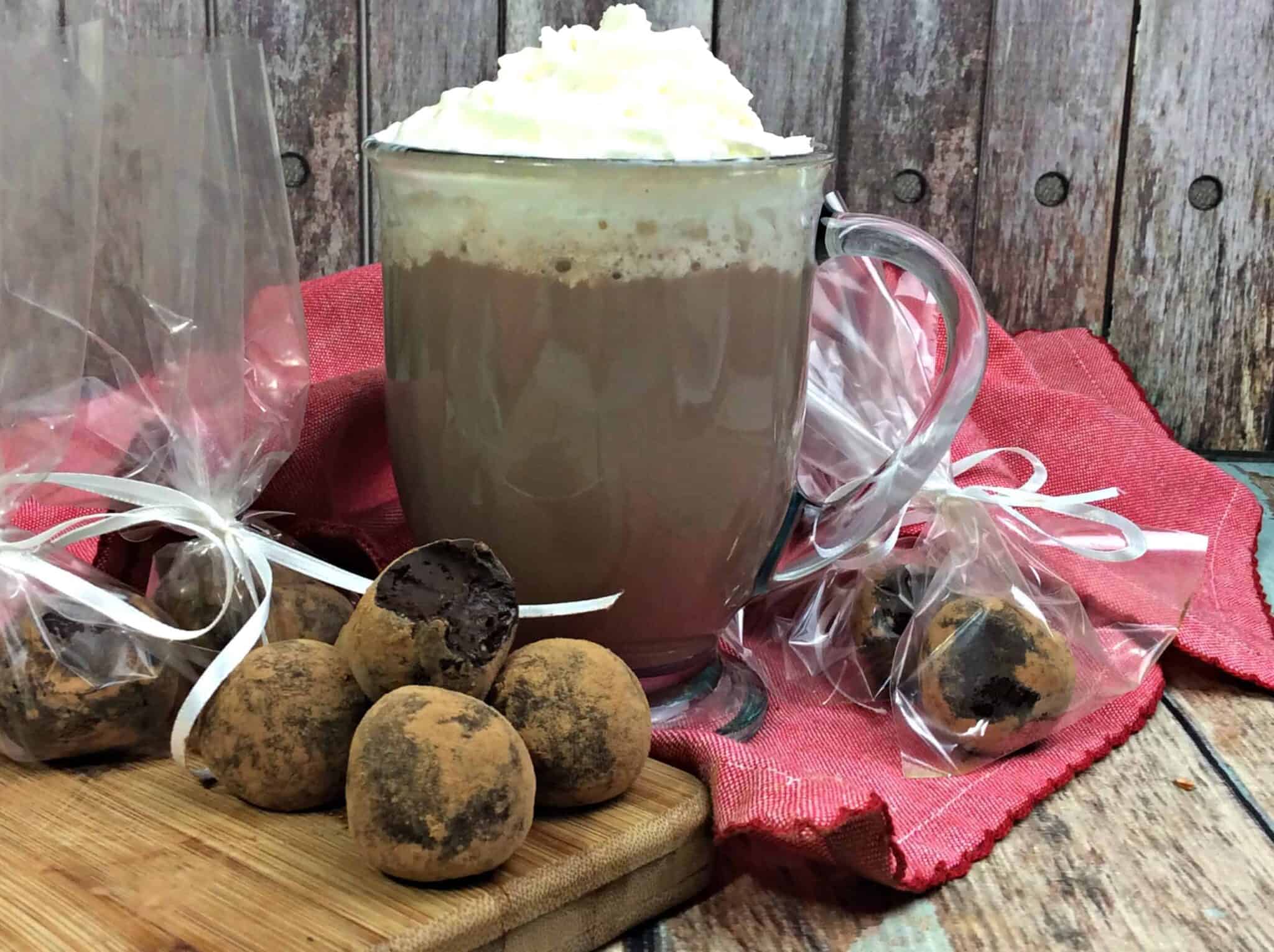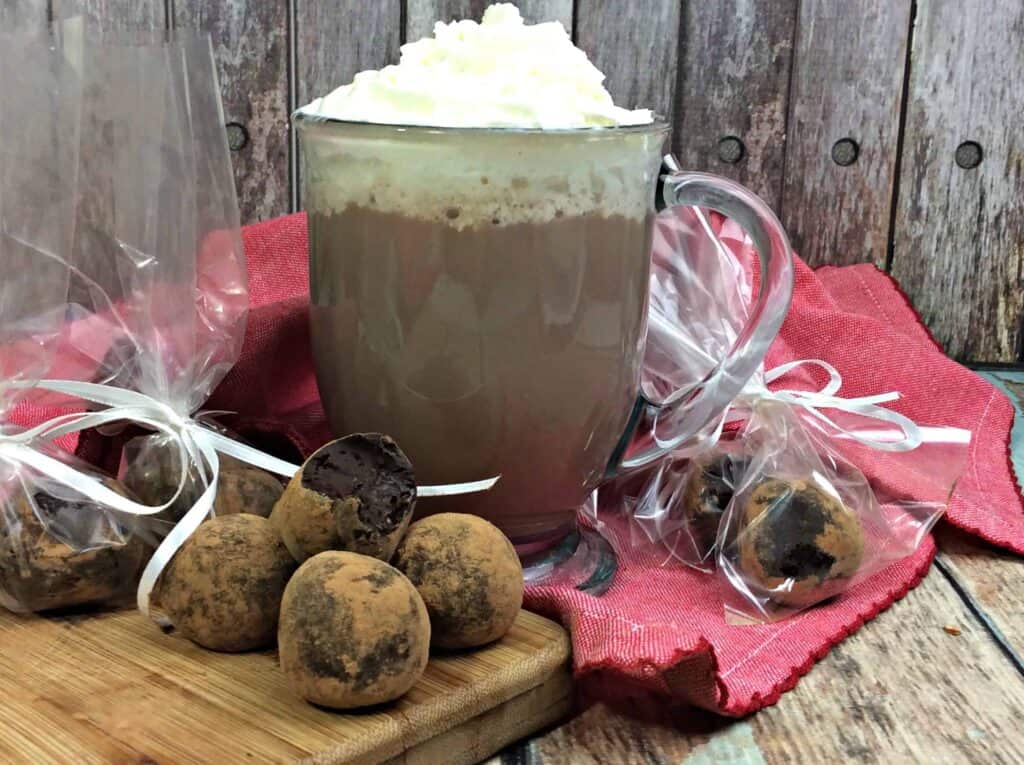 Hot Chocolate Truffles Recipe
Hot Chocolate Truffles are such a fun way to share a hot drink and dessert with friends.
You might want to make up a batch of hot chocolate truffles to give away during the holidays this year as they are sure to be a hit.
Just grab some plastic gift bags and some pretty ribbon and you have a nice and inexpensive gourmet gift anyone would love to receive.
Plus this recipe has to be one of the most simple recipes to make. Everyone will think you spent hours on these!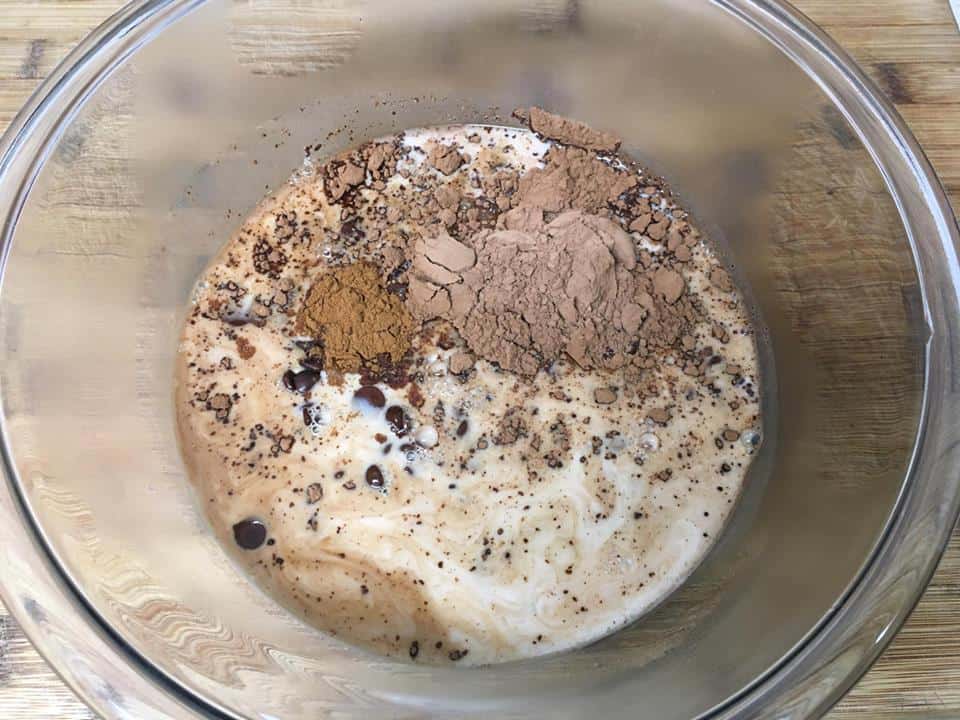 Hot Chocolate Truffle Ingredients
16 oz 62% cocoa chocolate chips
1/2 C heavy whipping cream
1 tsp vanilla
1 tsp cinnamon
2 C cocoa powder
Optional: Add one drop of Peppermint Vitality for a mint chocolate treat.
Hot Chocolate Truffle Directions
Combine all ingredients into a glass bowl, these are the ones I use.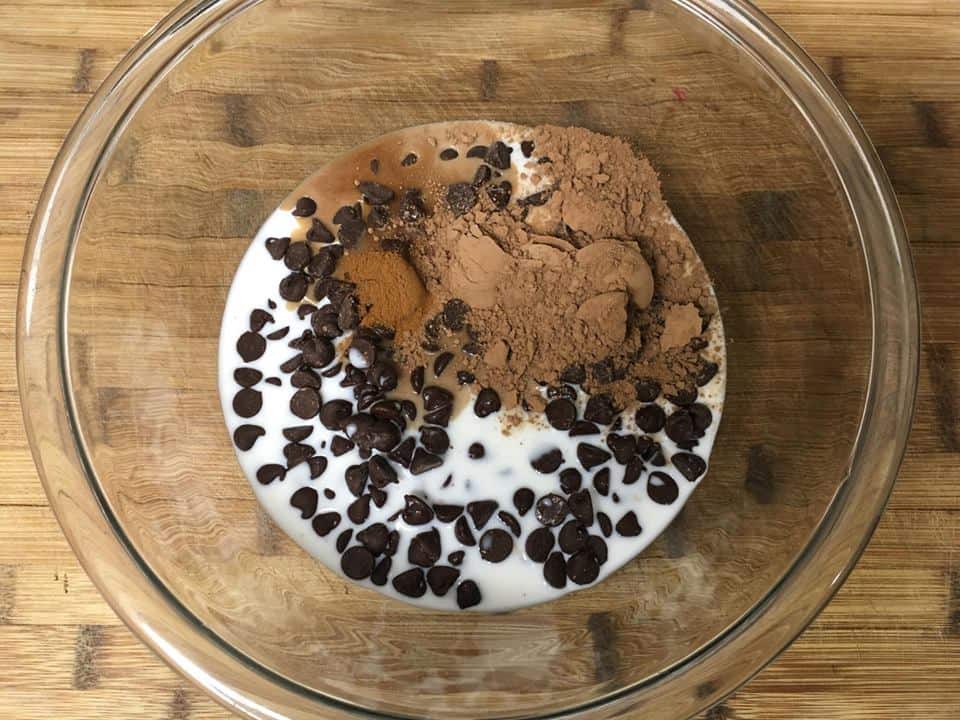 Place into the microwave for 1 minute.
Using a whisk, mix until smooth.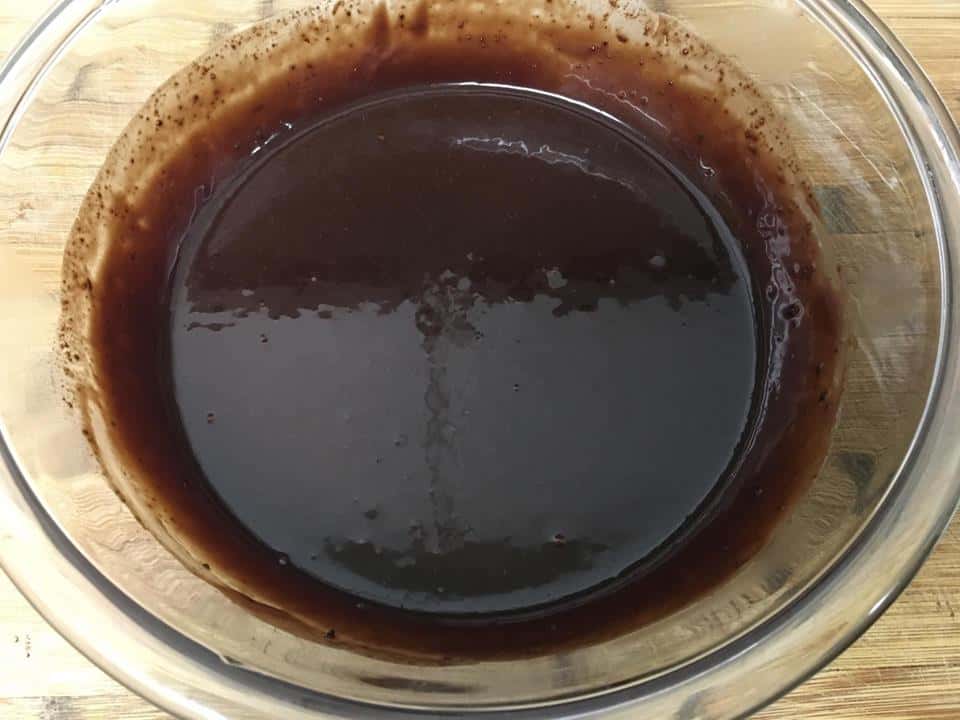 Cover bowl with plastic wrap onto chocolate and place into the fridge for 2 hours.
Dust your hands with the cocoa powder.
Using a spoon, scoop about 1 tablespoon of truffle into your hand and roll into a ball.
Roll the ball into cocoa powder and place onto a plate.
Repeat steps until all the chocolate is done.
Grab a glass of warm milk, drop a truffle into the milk stir and enjoy!