This is a fun and frugal Homemade Father's Day Gift Idea!
Just grab a mason jar, some nuts and the printable Nuts About Dad labels below to create this simple gift for all of the dads in your life this year.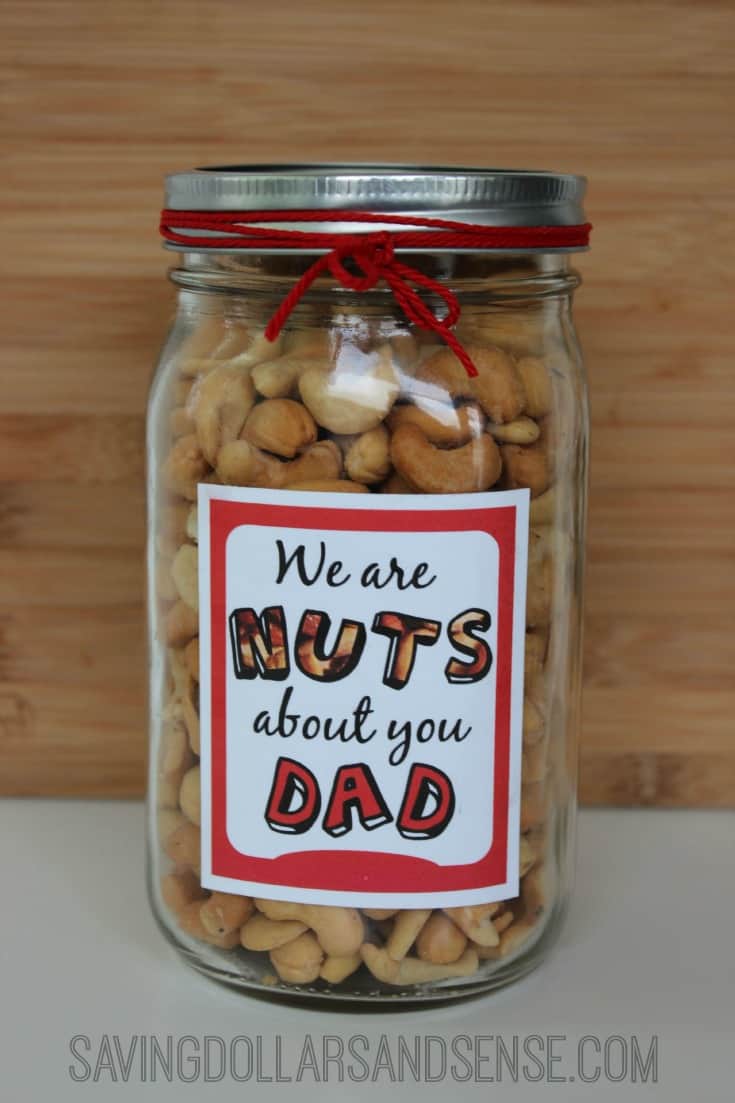 Fill a mason jar with whichever kind of nuts dad likes best and create a gift that lets them know we are nuts about you dad.
If you don't have a mason jar, you can switch it up and use any jar you have around the house.
Decorate your jar of nuts with string, twine or ribbon and stick on the printable Nuts About Dad Father's Day Gift Label to complete the Nuts About Dad Gift.
That's it, so easy and so quick to make this DIY Father's Day Gift.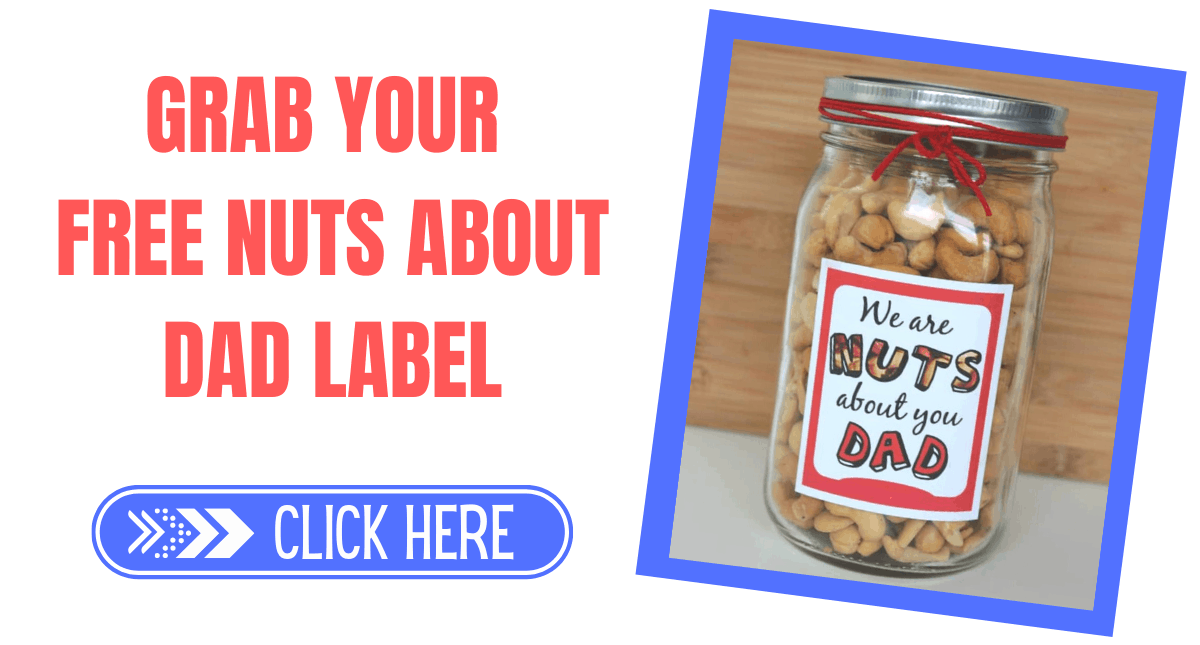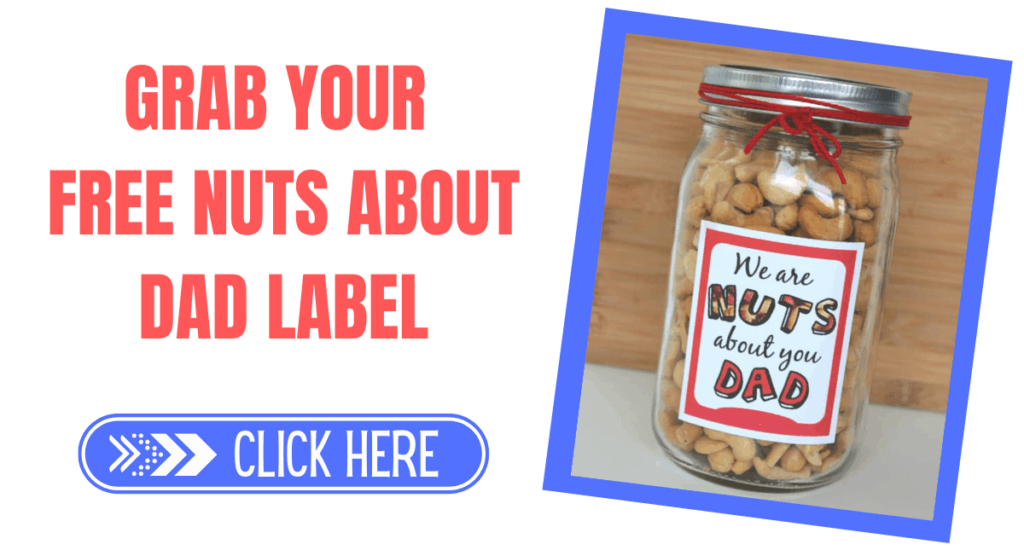 Supplies need to make your DIY Father's Day Gift
Dad's Favorite Nuts
Printable Label (included)
Yarn, Ribbons, Twine for decoration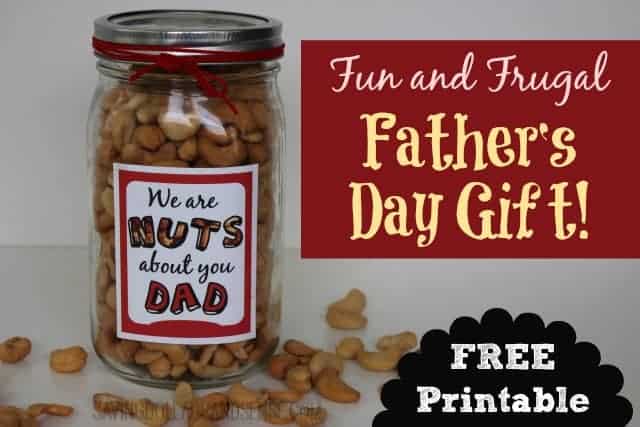 How to Make This Nuts About Dad Jar Gift
Print "We are Nuts About You Dad" label and trim to fit the size of your jar.
If you did not print onto sticker paper, you will need to use a glue stick to affix it to the jar.
Fill the jar with any kind of nuts that you know dad will love. You can also use a trail mix if you prefer.
Just make sure the trail mix includes some kind of nuts so that the label will make sense.
Decorate your jar with ribbons or fabric on the lid to make it look a little fancier.
More Gift Ideas for Dads